NEW COMMUNITY ARTWORK COMMISSIONED FOR WEST WAY SQUARE INSPIRED BY LOCAL HERITAGE AND WILDLIFE!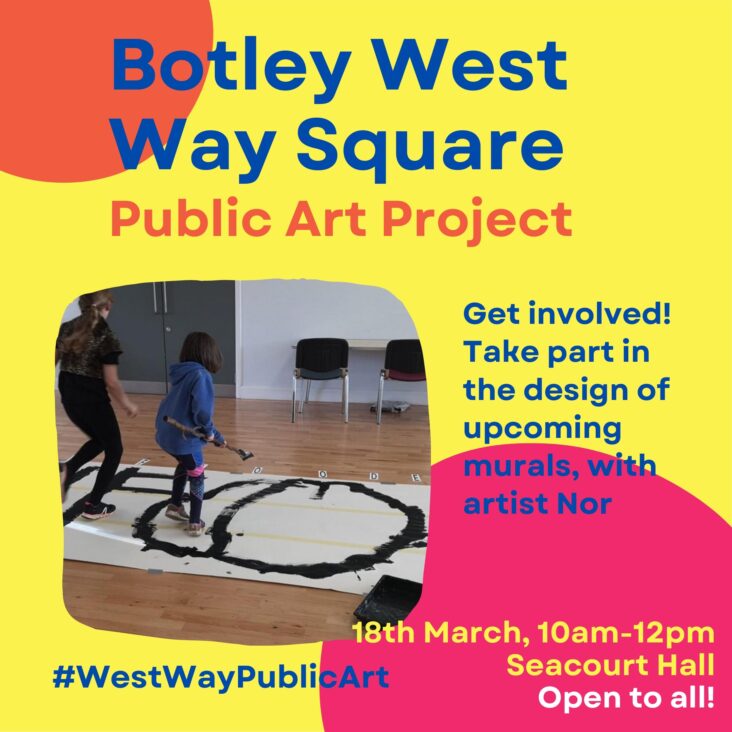 North Hinksey Parish Council, Vale of the White Horse District Council and community charity Fusion Arts are working in partnership with local artists, residents and schools to enrich the Botley West Way development with several exciting new public artworks.
Following a December 2020 callout, North Hinksey Parish Council have commissioned artists Nor Greenhalgh, Alex Wenham and Clare Goodall to create three separate yet interconnected works that will bring vibrancy and local character to the new West Way development. These artworks will be in a range of mediums including mosaic, stone carving and mural painting. This new initiative aims to offer something for the whole community, with
the art being inspired by Botley's history, heritage, wildlife and people.
You are invited to drop in anytime on 18th March, between 10am-12pm | Seacourt Hall to take part in the design of the upcoming murals, with artist Nor.
We'll be experimenting with ancient and modern ways of measuring out space using unusual objects. If you like, bring along an object that has local or personal significance for you!
📍18th March, 10am-12pm - at Seacourt Hall, Oxford, OX2 9TH.