GRAVEGOOD: Excavating the Hard Drive is an exhibition of contemporary funerary art from Egypt's Valley of the undead. From a dense personal archive, spanning years of separations and uncertainty, Mahdy Abo Bahat conjures a hauntology of the contemporary Nile valley through the assemblage of moving images and found objects.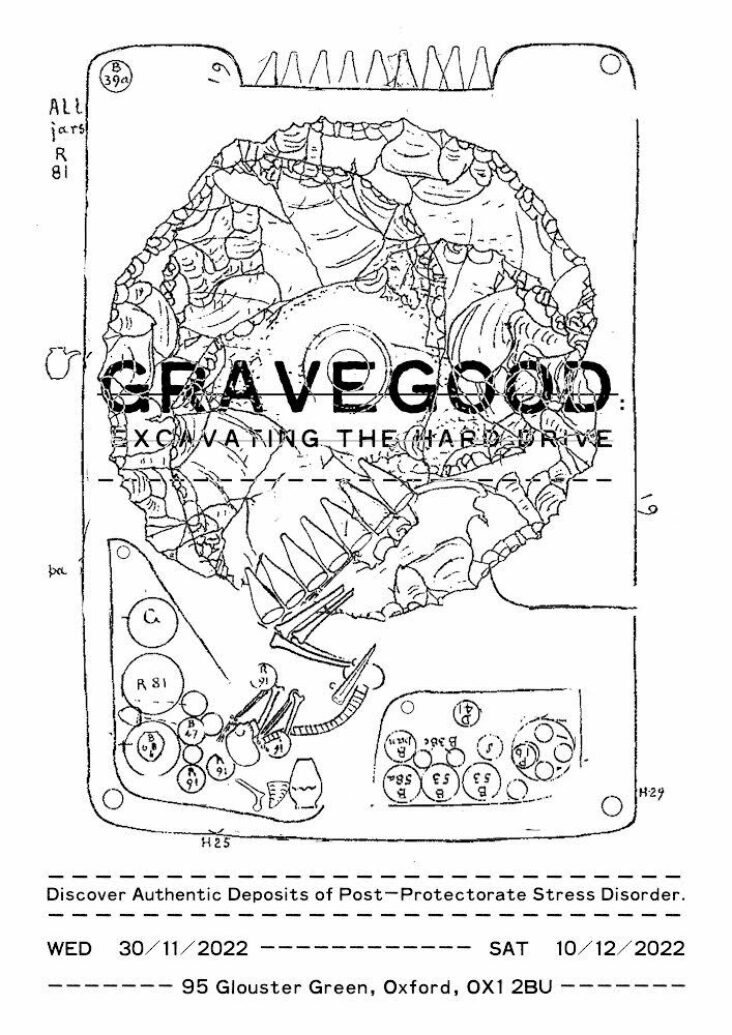 The exhibition addresses the personal need to remember. However, returning to a time forcibly deemed immemorial demands more than just re-constructing memories and recounting contexts; it requires a particular objective lens. A prism that is blind to objective facts but sees things as fossils in which happenings and histories are petrified forces within them.
Here Mahdy sets aside his subjecthood and permits digital and physical objects to avenge on his behalf. The 'objective' is to exhibit the act of remembering as a post-human ritual between objects. And by arriving with a lens that treats memory as an excavation, one could unearth fragments of a lost future entrapped in a repressed past.
The show includes screening of a three-part short film series, Devine Mitigating Circumstances - shot in 2017 with collaborator and co-conspirator Abdo Zin Eldin.
The exhibition will run Wednesday-Saturday, 11 am to from 30 November 2022 to 12 December 2022.