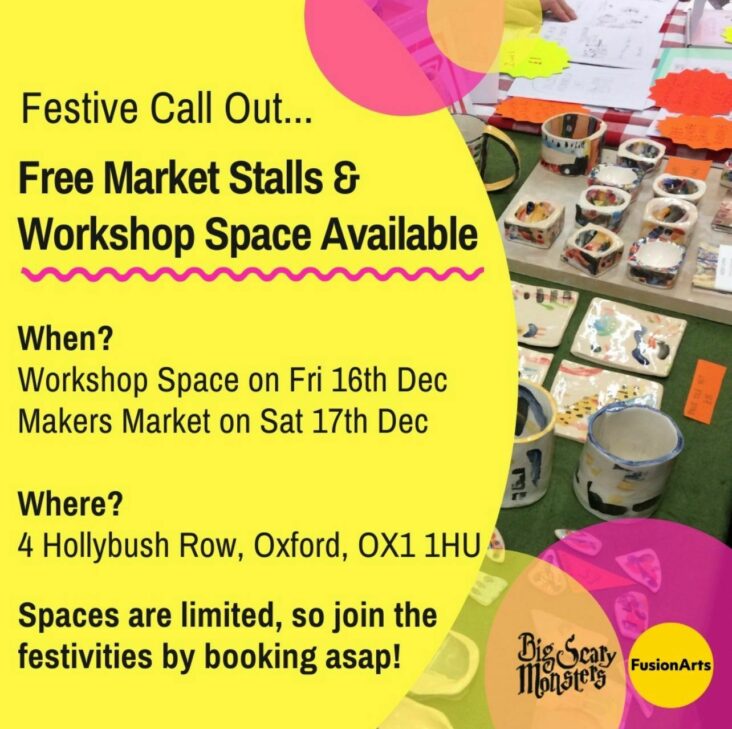 Fusion Arts and partners are throwing together a spontaneous, festive, creative pop-up on Hollybush Row at the old Jam Factory site NEXT WEEK! Would you be interested in joining the festivities?

Do you need space to run a workshop? On Friday 16th December, we're offering free spaces/time slots for enthusiasts who would like to hold workshops or host activities. We're taking no fee or commission, and events could be ticketed or free to attend.

On Saturday 17th December, we're holding a creative market from 11am - 5pm, with a small refundable deposit of £5. Artists, crafters, food vendors, and creatives alike are welcome amongst music and fairy lights in the historic old Jam Factory building.
Get involved! You can book via the quick google forms below.