Join us for a very special evening, sharing the fantastic art and stories behind the amazing, rare freshwater plants of our project, GroWet.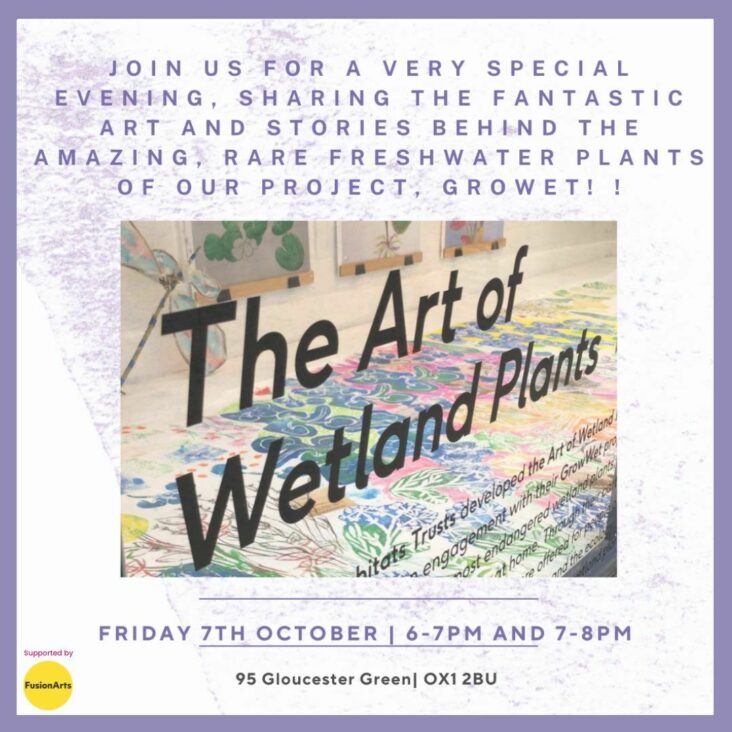 Come and join the team of people behind the GroWet Project, the public programme of events and meet fellow GroWet volunteers for an evening of drinks, art and talks in Gloucester Green!
As the venue is fairly small, the evening will be split into 2 time slots to allow everyone to take part.
This evening will be ticketed so please reserve a place if you would like to come!
Looking Forward to meet you all!