Seeun Kim is an Oxford-based South Korean metal craftswoman, visual artist and social commentator.
On display in the Window Galleries will be a range of metalwork that has been handcrafted by Seeun Kim. Passages from the works of William Shakespeare have been inscribed in braille, to create wearable art pieces.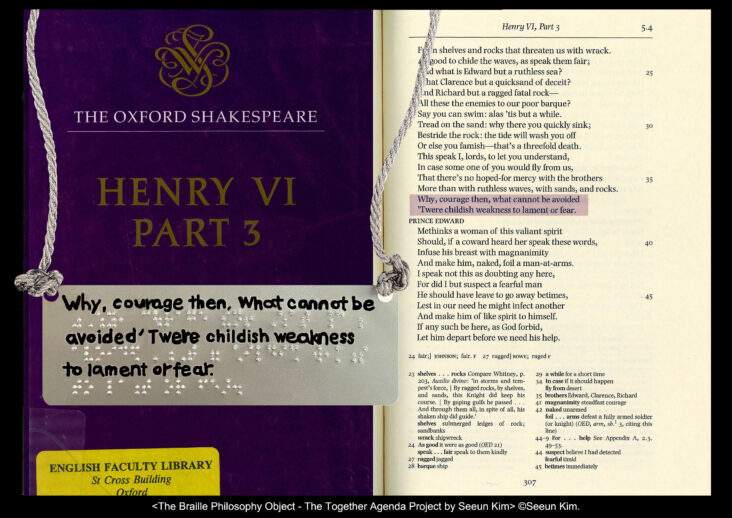 'I want to develop art that everyone can enjoy together and communicate socially without barriers.'
Seeun Kim became interested in social issues through her personal experience of community courage during the Pandemic.
'Some people might be curious why braille and Shakespeare's words were combined in this project and why I chose William Shakespeare. My experience of life is not great and my knowledge is not wide. However, our lives can be main characters or supporting roles, depending on the perspective. We have a lot of experiences in our lives and sometimes we face crises. Sometimes we cry and fall to our knees because of the frustration, but those who have experienced and overcome a crisis become stronger'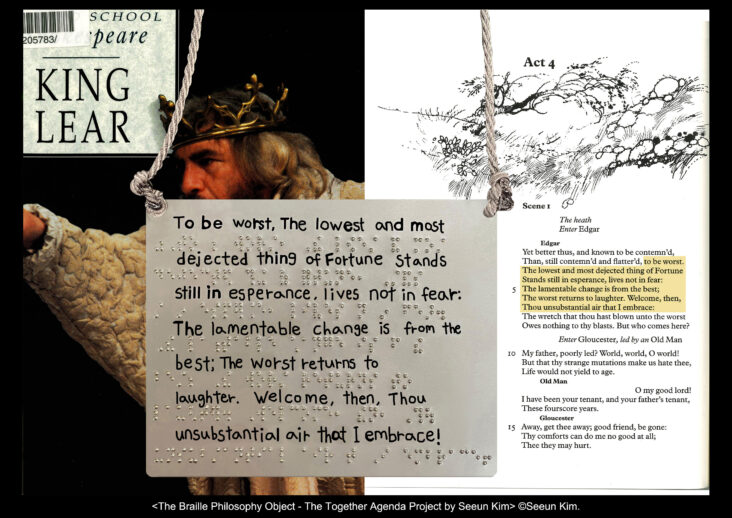 About
As Seeun Kim has been interested in various global fields including art, culture, humanity, society, history, science and environment in our global society, she has completed diverse social art projects that combined jewellery with various global social issues as a form of visual art. She thinks the reason for the existence of the community is to make us more advanced and happy. Furthermore, Kim has completed numerous photography and film projects to communicate with various public in the hope of living in a society where everyone can live with a smile. Her representative social art projects consist of British sign language and English braille. Seeun Kim always endeavours to communicate with various public around the world through her social art projects.
Find out more about Seeun Kim here
The Braille Philosophy Object runs from 20th March - 9th April 2023

📍Fusion Arts #WindowGalleries, Friars Entry. Oxford, OX1 2BZ