Ellie Thompson consistently exercises her hapless characters. Her interest in schadenfreude and a cartoonish sense of humour informs each of her soft sculptures. Her characters are at once extinct and alive, forever stuck in a sticky situation. The only fabric she uses is felt.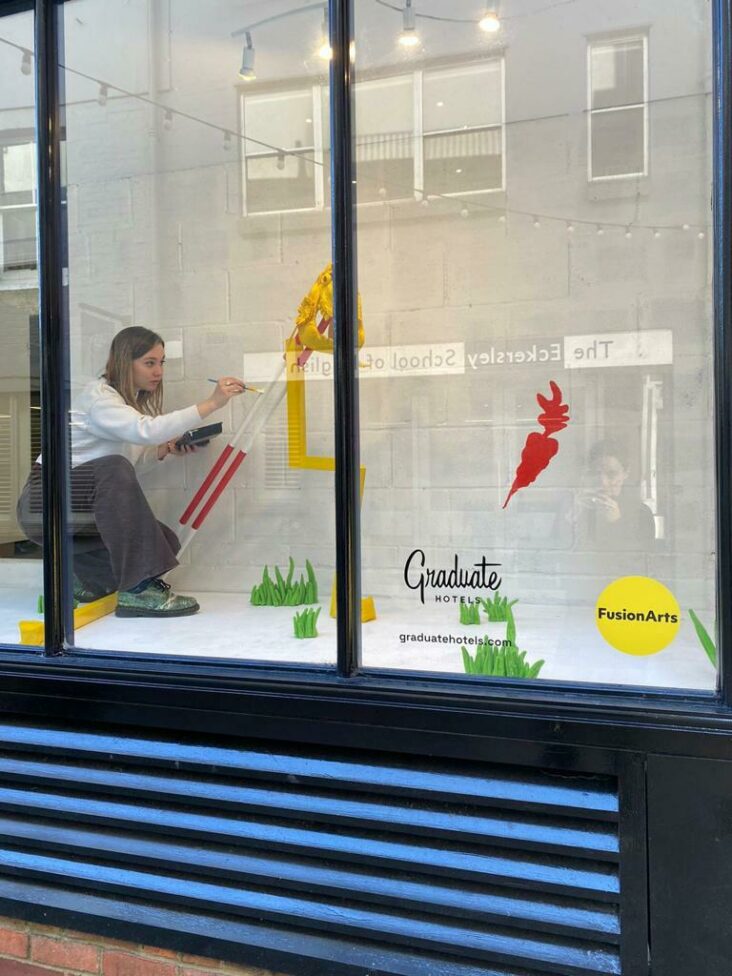 Ellie stated, ''I have been living in the middle of nowhere for the last month. Every time I get the bus, I see the same sad little pony in his silly little waterproof coat. I suppose he has played on my mind a fair bit.''
She added, it's hard being an early career artist - but a challenge I continually love and learn from. Each sculpture I create is a character that consumes me for the duration of its creation. I've been thinking of how when you get into this zone, you stop being 'you' and become the action. I've also been thinking about setbacks, and the joys and pitfalls of hurdles. I suppose from this jumble, The Horse has evolved.
Schadenfreude: is an interesting means of reflection.
Ellie noted that, ''I love being part of a community of the 'failed', and knowing that's okay. Also, I want to thank Tom Conway, an incredibly talented craftsman, for all of his help throughout this project.''