Migration & Memories: The Journey of Ho Mah Soon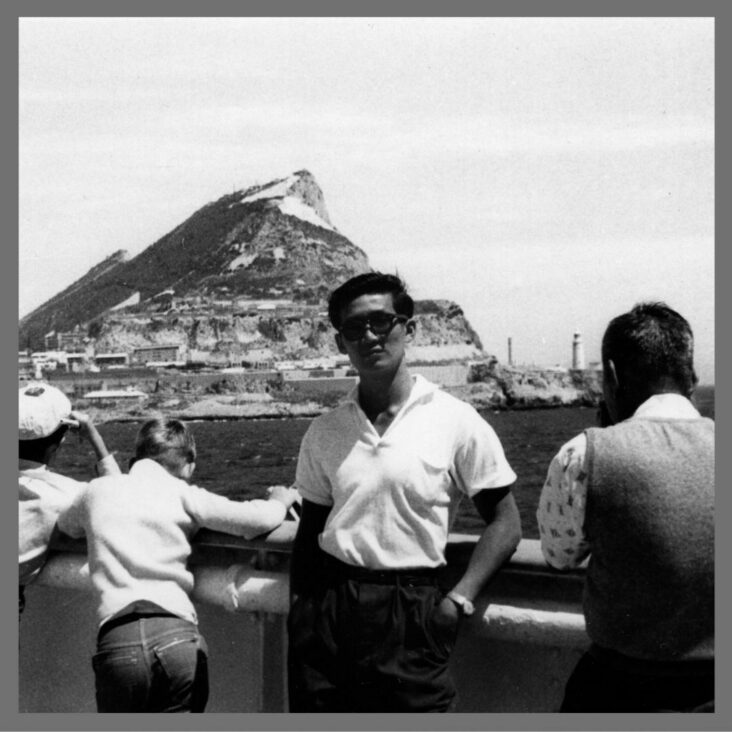 In September, Fusion Arts proudly welcomed visitors to the "Migration & Memories" exhibition, a tribute to the life and legacy of Ho Mah Soon, a local resident. This unique event, hosted in the Fusion Arts #WindowGalleries, was a profound celebration of East and South East Asian Heritage Month, inviting us to embark on an Asian diasporic journey through the lens of Ho Mah Soon and experience a poetic response to his captivating story, brought to life by writer Jennifer Wong.
A Transformative Voyage
Back in 1960, Ho Mah Soon, a Singaporean native and a 'British Subject' at the time, embarked on a transformative journey. Leaving behind his roots, he ventured to the United Kingdom in pursuit of new horizons. His path led him through the bustling streets of London, where he pursued studies and work, before eventually finding a home in Oxfordshire in 1970. Here, he established himself as a prominent figure, running a Veterinary Practice in Headington, East Oxford, for nearly four decades.
However, during this September of the past, "Migration & Memories" delved deeper into the layers of Ho Mah Soon's life that may not have been widely known within the local community. This exhibition uncovered a lesser-known facet of his identity: his role as an amateur photographer whose lens captured not only the essence of his personal experiences but also the spirit of his times.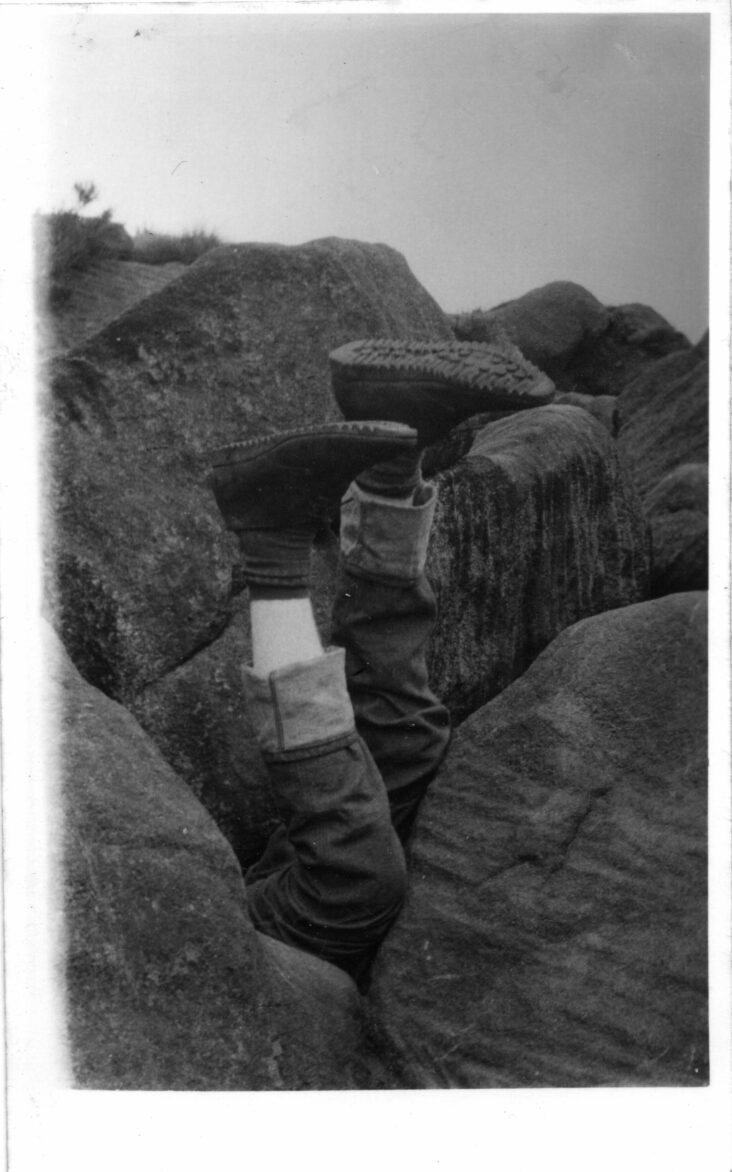 Capturing the Essence of Experience
In the exhibition hall, the past came alive as "Migration & Memories" seamlessly wove together evocative images and original 1960s artifacts. The display offered a window into the world through Ho's perceptive eye. Among these artifacts was the very suitcase that accompanied him on his journey, now holding memories in the form of photographs and writings, carefully preserved in a humble biscuit tin. The exhibition also presented Ho's hand-processed prints, a testament to his dedication and passion, created in the college darkroom. Within these photographs, visitors could witness the magic of mountain climbing in Snowdonia and glimpse his future wife captured in countless moments. Ho's photos encapsulated not only adventures and discoveries but also the profound sense of love that underscored his life, inviting us to become part of his journey in an unfamiliar land.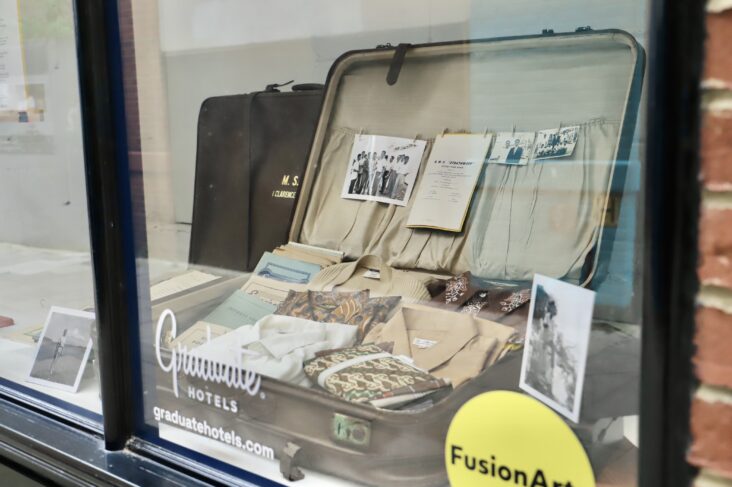 A Poetic Response
One of the distinctive and poignant elements of this September past was the poetic response offered by Jennifer Wong, a migrant writer hailing from Hong Kong. Through her lyrical interpretations, Wong brought to life the historical, cultural, and visual narratives found within the exhibition. Her words provided a dual and diasporic perspective, bridging the past with the present, and inviting visitors to reflect on their own cultural heritage and journeys. Her poems breathed life into the narrative, inviting visitors to connect with the stories on display.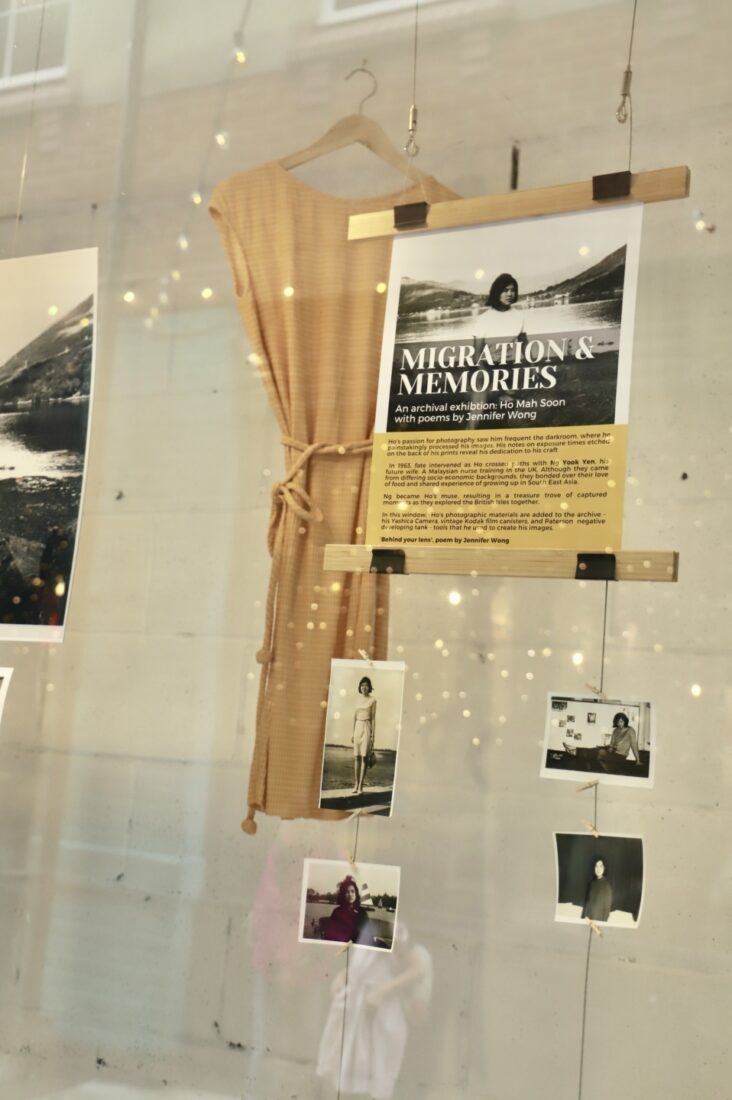 Curated by Feng Ho
"Migration & Memories" was thoughtfully curated by Feng Ho, the daughter of Mah Soon Ho, and the Marketing Manager at Fusion Arts Oxford. This ensured that the exhibition remained deeply personal and respectful of the memories and heritage it sought to honor.
Celebrate East and South East Asian Heritage Month
In the September of the past, the month was dedicated to celebrating East and South East Asian Heritage, and "Migration & Memories" was the perfect way to engage with this rich cultural tapestry. This exhibition encouraged visitors to not only reflect on the remarkable journey of Ho Mah Soon but also to acknowledge the profound richness of East and South East Asian heritage as an integral part of our shared human experience. It was an opportunity to celebrate, learn, and appreciate the diverse stories that made up our collective history.
For those who experienced it, "Migration & Memories" at the Fusion Arts #WindowGalleries during that September was a unique journey through time, heritage, and the enduring power of photography and poetry to connect us across time and place.