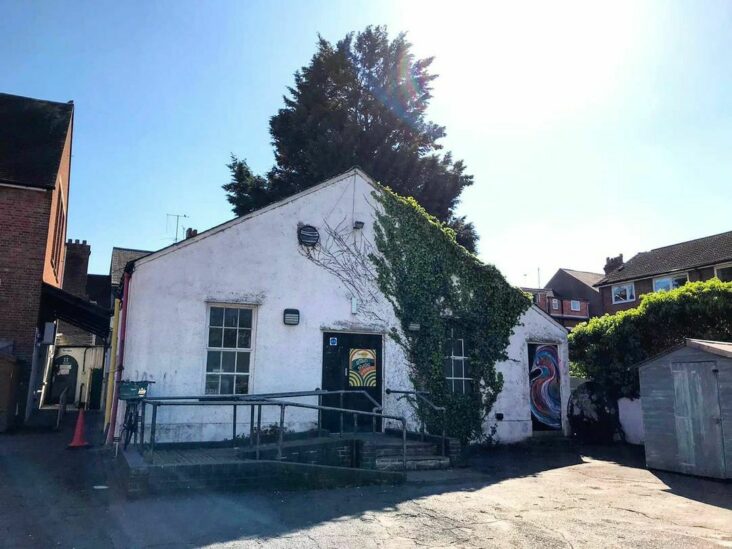 * Building Update *
It's with mixed emotions that we announce the upcoming temporary closure of the Fusion Arts Centre building on Princes Street.

Our Centre is part of redevelopment plans for the East Oxford Community Centre that will see all buildings currently housed at the site demolished and redeveloped into a new, more energy efficient and environmentally friendly complex.

Our lovely characterful Centre, with its bright, well-lit studio space, original wooden floorboards and airy courtyard was built in 1886 as a school, and has been home to Fusion Arts since we were established in 1977, 45 years ago!
We are of course very sad to be losing this beloved building, however we are optimistic about the redevelopment plans and the opportunities that the new space will bring once completed.

We are expecting to be decanted in late April, at which point many of the regular services and classes that run at the Fusion Arts Centre will be moving to alternative sites. Our team will also be moving to a nearby temporary office space (location TBC) that will be open to the public in a reduced capacity until the redevelopment is complete and we can return to Princes Street. Please stay tuned for updates on these alternative accommodations.

While the Centre has always been a core part of Fusion's identity and our community arts and social justice work, our projects extend to many other spaces across Oxford and beyond. Although the Centre will be temporarily closing its doors, we will continue to operate and have a physical presence at a number of local sites, including at 95 Gloucester Green and The #WindowGalleries art spaces in central Oxford, and the Caribbean Living Room exhibition, 51 Between Towns Road and Templars Square artist studios in East Oxford.
Watch this space for redevelopment updates.
* We need your help! *
The sheer number of gigs, workshops, events, activities, exhibitions, festivals, performances, classes, rehearsals and much more that have animated this space over the past 45 years is staggering!! Oh the memories - just think of the stories these walls could tell if they could talk!
Unfortunately they can't - but that's where you come in! We are looking at ways to commemorate and celebrate 45 years of Fusion, and one of the ways we'd like to do this is by sharing community stories and experiences of the Centre. If you've got memories or stories from times at the Fusion Arts Centre, whether from last week or from 30+ years ago, we would love to hear from you. You can get in touch with us via DM or emailing info@fusion-arts.org.

If you have other suggestions for ways we can commemorate the original Centre building and celebrate 45 years of Fusion Arts, you can also contact us using the details above.
We look forward to hearing from you!