Finding Our Way is a research collaboration between Oxford and Oxford Brookes Universities with Unlock the Chains Collective. It explores the African-Caribbean experience in Oxford through performance and imagines new ways of creating and inhabiting archives.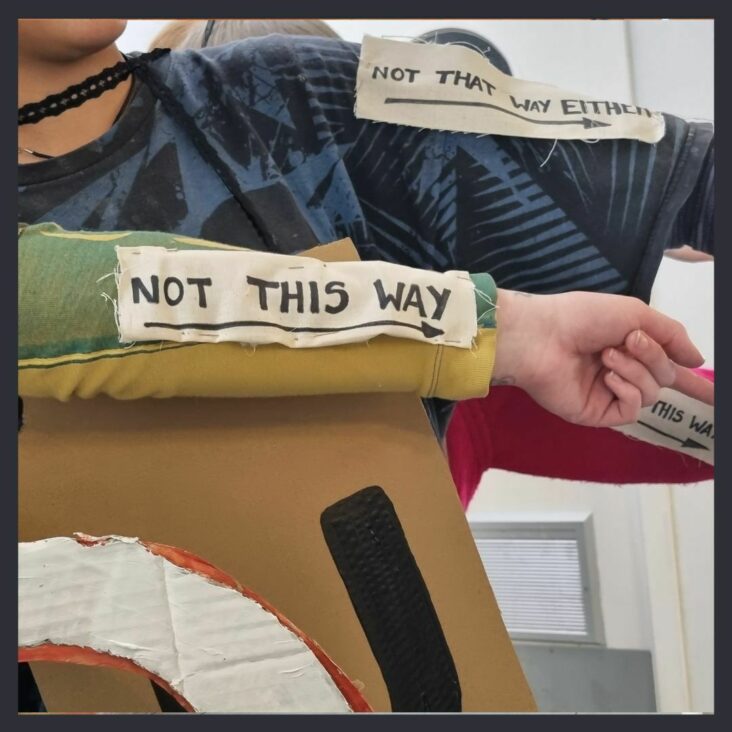 The tunic is part of a series of 'wearable archives' created by Rachel Barbaresi, artist and lecturer at Oxford Brookes. The trail assembles post-war tourist ephemera that contrast the difficulties Oxford's Windrush generation faced, the barriers and conflicting messages, and the absence of archival records of their experience.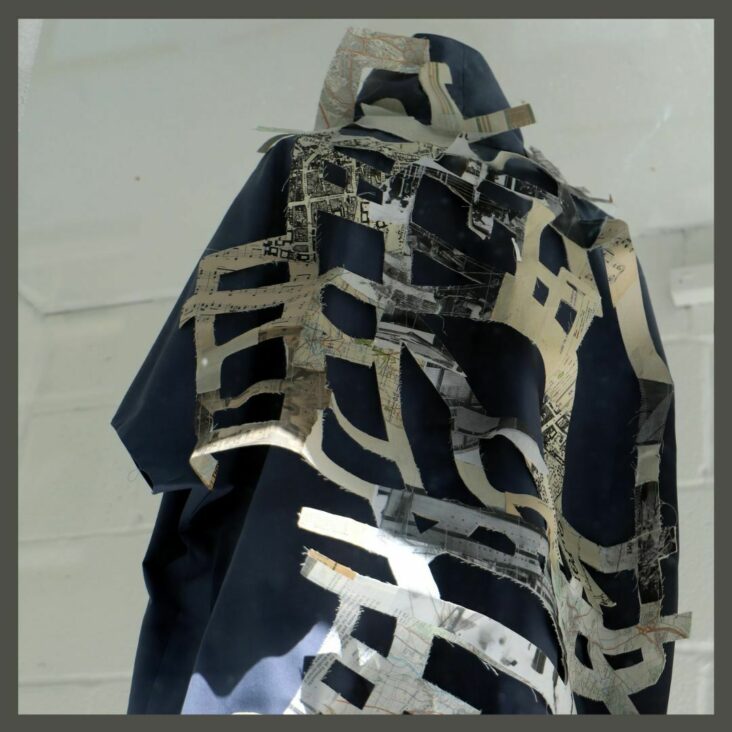 Students at Oxford Brookes Art Foundation worked alongside Euton Daley of Unlock the Chains Collective to develop costume and performance ideas around these themes. Their creative work was exhibited at performance events along with the tunics moving through spaces of the Ashmolean and All Souls library.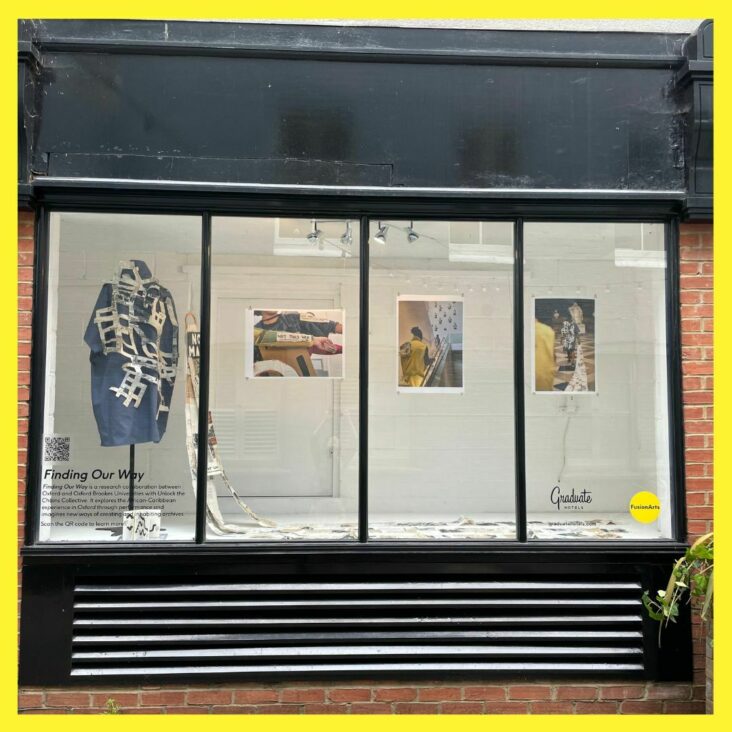 Rachel Barbaresi Explains:
"There are two main narratives relating to our window. One is the wearable archive and trail.
The trail was created for a performance at the Ashmolean museum, but was also brought to our visit to Balliol archive, and was worn after Unlock the Chain's collective's performance of 'Still Breathing' at All Souls library. After the performance at the Ashmolean we processed through the museum, past the chantry wall (with its busts of white men - some of whom have links to empire and slavery) and past the 'nice cup of tea' exhibition.
The wearable and trail reflect absences from maps and archives for the African Caribbean community in Oxford. Their lack of presence on the map of Oxford, and the excess of information and tourist ephemera in contrast to this.
One of the students - Rosa Leeder, writes in her blog post about gaps in the archive which connect closely with this."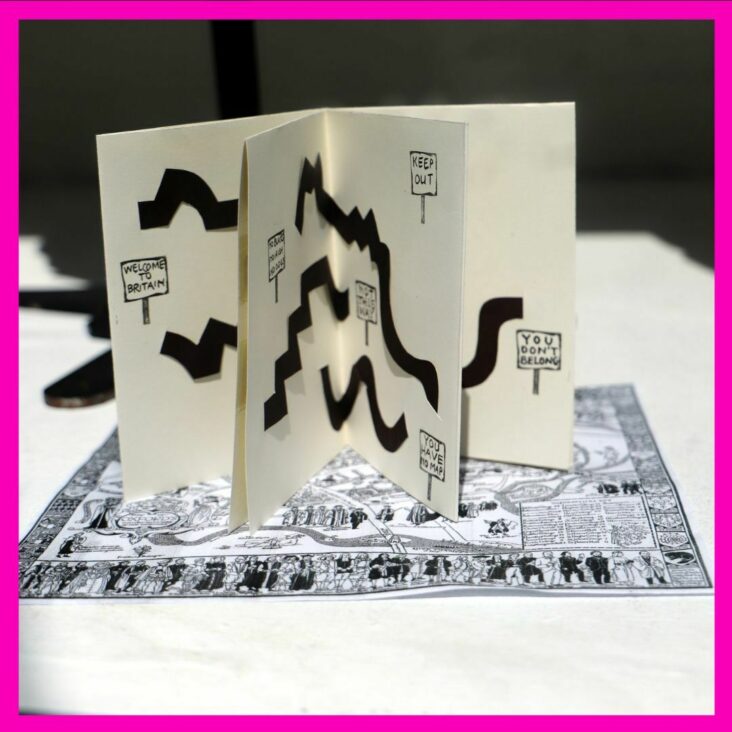 "The other narrative relates to the workshop that Euton carried out with students.
One of the themes from this session was around obstructions, barriers and not being 'on the map', linking to the wearable archive.
The students created their own wearables and a performance in response to one of Euton's poems."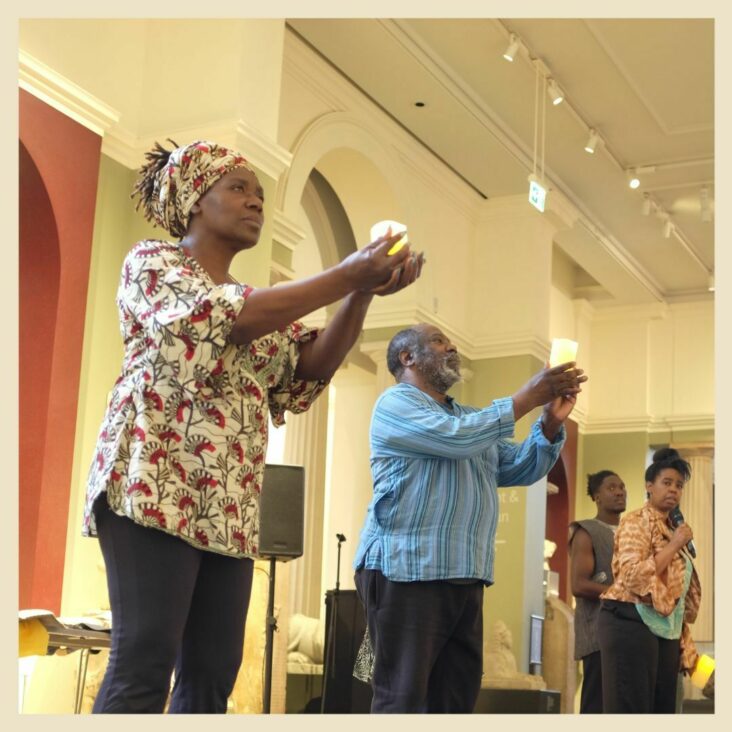 These intertwined narratives highlight the importance of representation, challenging prevailing narratives, and amplifying marginalized voices. Through sharing untold stories and experiences, we aim to bring about change and recognition.
Finding Our Way is kindly funded and supported by TORCH Oxford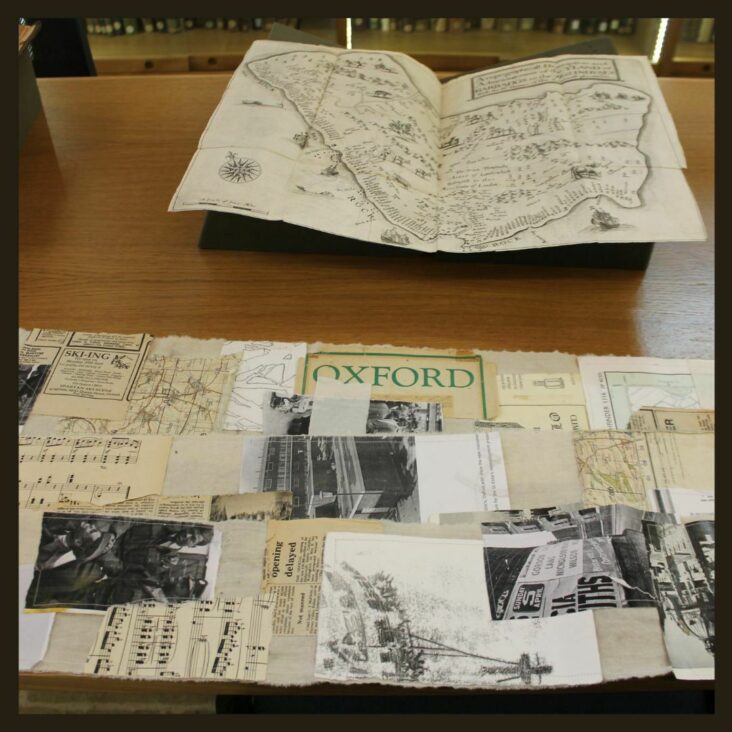 Finding Our Way is part of the Windrush 75 Exhibition at Fusion Arts Window Galleries in Friar's Entry, Oxford. 19 June - 31 July 2023. Also on display is Caribbean Living Room and The Ankara Project.

For more information about this project, please follow Finding Our Way on Instagram and Twitter