Fusion Arts and curator CasildART have unveiled an inspiring art exhibition in Oxford titled "Some Of Us Are Brave." This exhibition pays tribute to the creativity of Black women. The title is inspired by a groundbreaking book of Black feminist theories called "All the Women Are White, All the Blacks Are Men, But Some of Us Are Brave," published in 1982. Edited by Akasha (Gloria T. Hull) and Patricia Bell, this collection of essays marked a significant moment in addressing the intersection of class, race, and gender.
Working with @africanartfinder (CasildArts) we present @someofusarebrave_exhib ! A brilliant collection of art works showcasing exclusively Black Female artists' work. Over the duration of the exhibition ourselves and @someofusarebrave_exhib will be sharing more of the artist's stories. Bola Obatuyi, Hannah Uzor, Helena Appio, Francilla Seaton, and Kedisha Coakley.
Obatuyi's artistic vision stems from her pre-occupation with women's bodies, shapes and feminine charm. Obatuyi aims to use her art as a medium to show appreciation for women within Nigerian society and beyond. Her series of artworks shown in this exhibition intercepts sisterhood, bravery and body positivity on the surface. Yet, on a deeper level there is a delicate symbolism at play, reappropriating feminine identity and reframing women as being something to honour and cherish.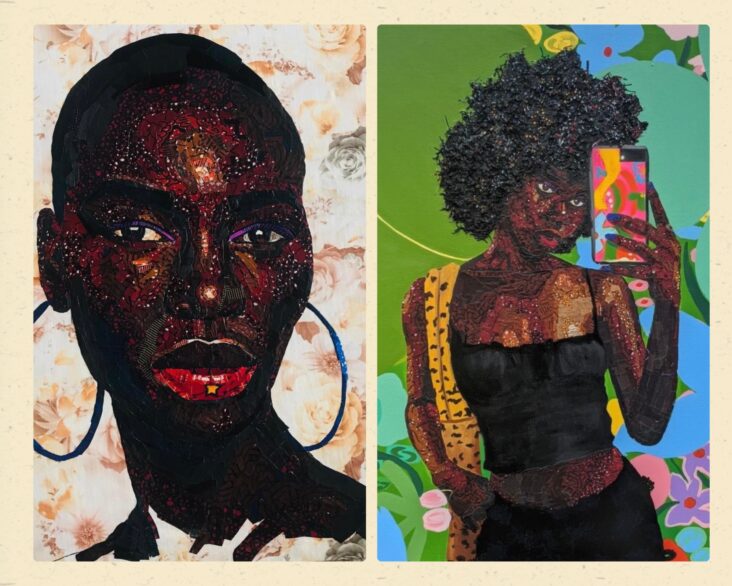 Uzor's recent works have focused on the use of portraiture and video as a tool to highlight the stories of Blck individuals, originating from the African continent and the complex relationships they have with Western society and culture. Uzor's piece 'Initiation- Journey to Womanhood', reflects on the initiation process that occurs in some tribes in Zambia as well as reflecting on her own personal journey into womanhood. In this painting the beadwork references the beadwork of a ceremonial costume that would be worn by a young girl to mark the end of the initiation process.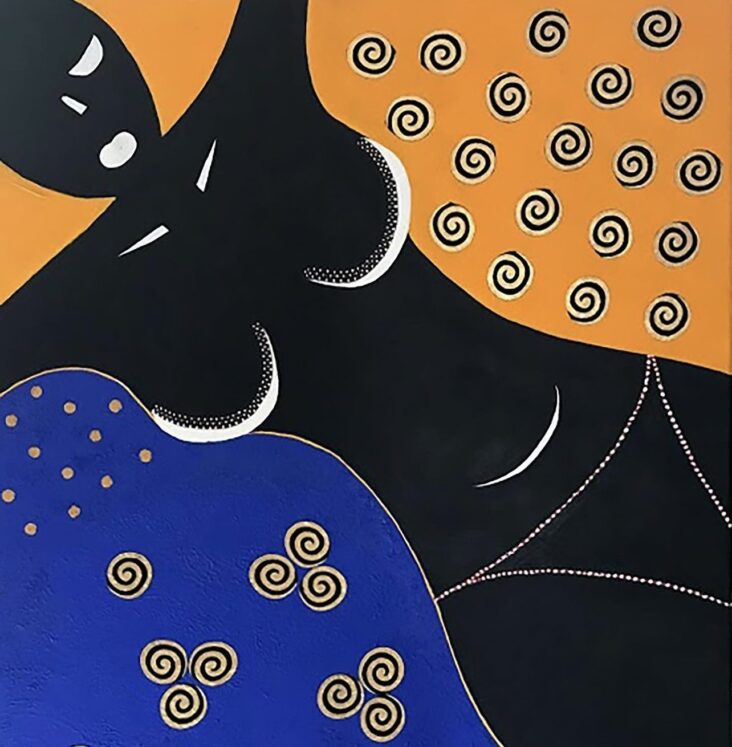 Appio's works in this exhibition combine imaginative portraits of women with the talismanic iconography of traditional African indigo textile designs. The suite of works is a magical invocation of the way women have taken responsibility for the manufacture of indigo but also for the health and happiness of home and family. Each of these traditional motifs has a motto or name which describes a blessing, enabling the wearer of the textile to be wrapped in good wishes.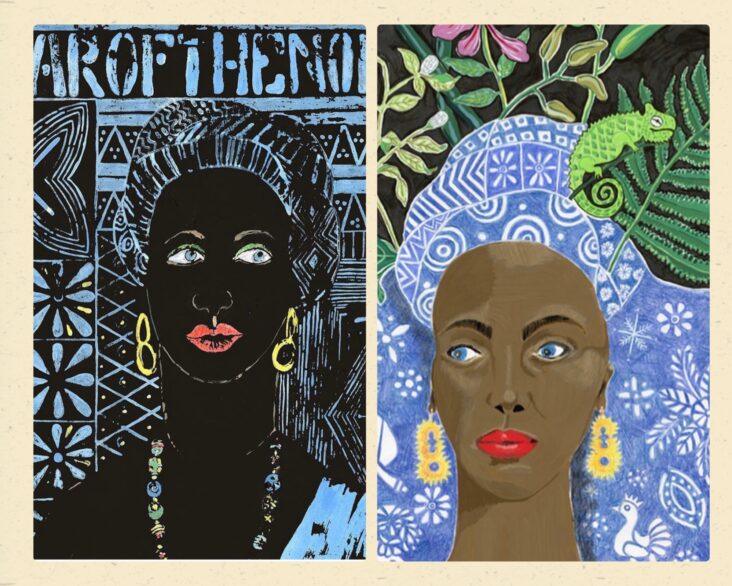 Francilla Seaton is a UK-based artist of Caribbean heritage.
Inspired by combining science with art, Seaton's work aims to be a creative visual history book, documenting human existence from its early sub atomic start point. Valuing process and repetition, Seaton typically recreates work several times playing with detail such as scale, tone, layers and perspective. Seaton uses various mediums including pencil, paint and printmaking to produce work that is rich and beautiful.