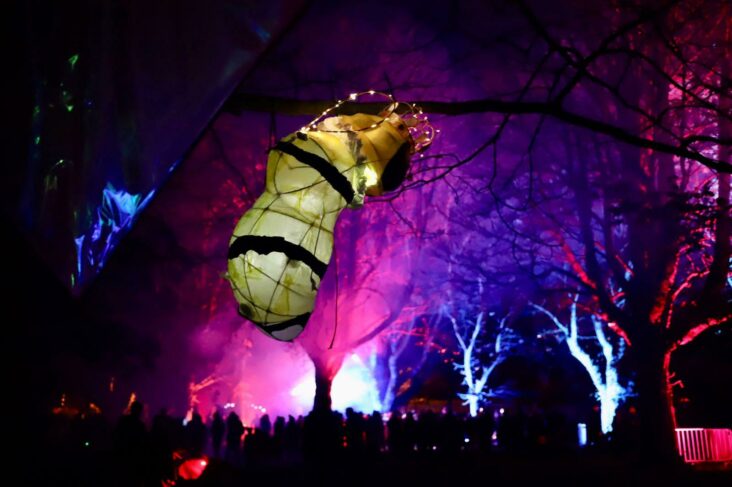 The Oxford Light Festival is an annual event marking the start of the festive season that celebrates the beauty of light and its power to bring people together. It is a unique opportunity for locals and visitors to explore the city of Oxford in a new way, as they discover the many different ways in which light can be used to create art and illuminate the night sky.
We have been one of the partner organisations of the festival since it was established in 2009, and in the years prior when it was known as Winter Light Festival. On the weekend of 18th to 20th November 2022,Oxford's largest annual cultural festival returned to our community and we were excited to be involved again delivering lanterns themed around "Illuminating Communities''.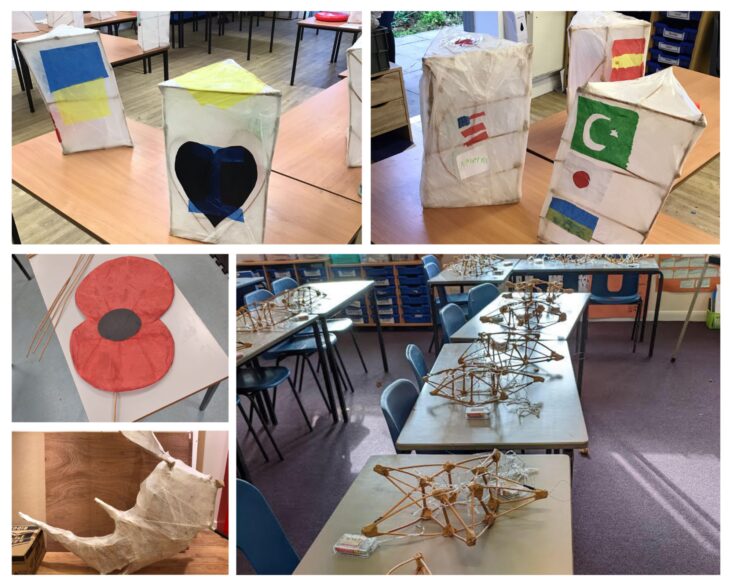 Finding The Light festival featured a variety of activities, from interactive installations and live music performances to workshops! In the months leading up the festival, we invited families and individuals to participate in a community lantern making workshop FloFest, we held two open-to-all lantern workshops, the latest in Florence Park Community Centre, where about 60 participants created their own lanterns to take home or to be dive into the festival by FloFest and Fusion Arts. We deliver bespoke lantern making workshops for schools and community groups supported by Oxford City Council and The Arts Society Oxford; and open-to-all drop-in sessions for families and individuals who'd like to join the lantern making fun! As well as we offered free, drop-in lantern making workshops at Templars Shopping Centre and Florence Park Community Centre that were open to the public. During workshops, participants learnt how to build lanterns in a variety of shapes, sizes and designs using sustainably sourced willow branches and tissue paper.
In the run up of the festival, on Friday 18th November, the local primary schools Larkrise Primary School and East Oxford Primary came together to hold a lantern parade; their 'Migration' themed lanterns were later hung up on a line that stretched across Florence Park.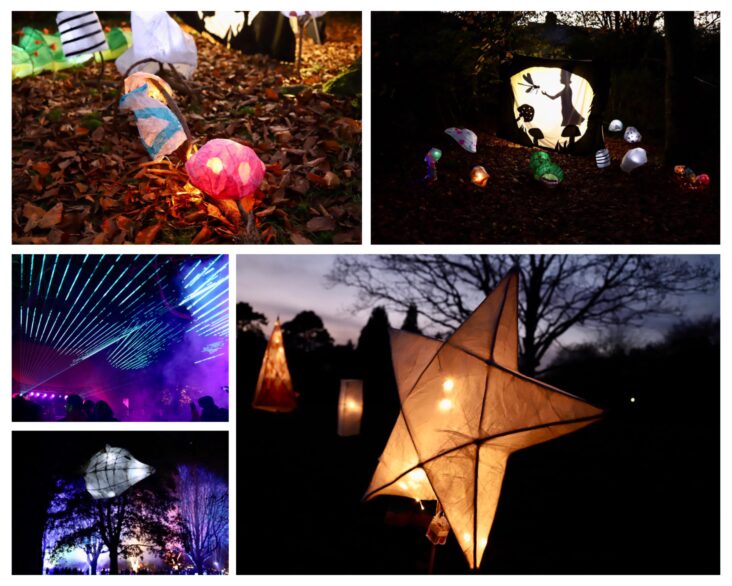 For two nights, Florence Park was illuminated with lights, lasers and lanterns! The festival offered an array of drinks and food stalls, providing visitors with delicious treats while they explored Florence Park illuminated, children's fairground rides, live music & DJ's, and a spectacular laser display. There were large, illuminated creatures hidden in the trees, a lampshade installation, a mystical fairy glen, curious lit-up wire figures, glowing 'friendship' lights, and a shadow theatre - did you spot them all?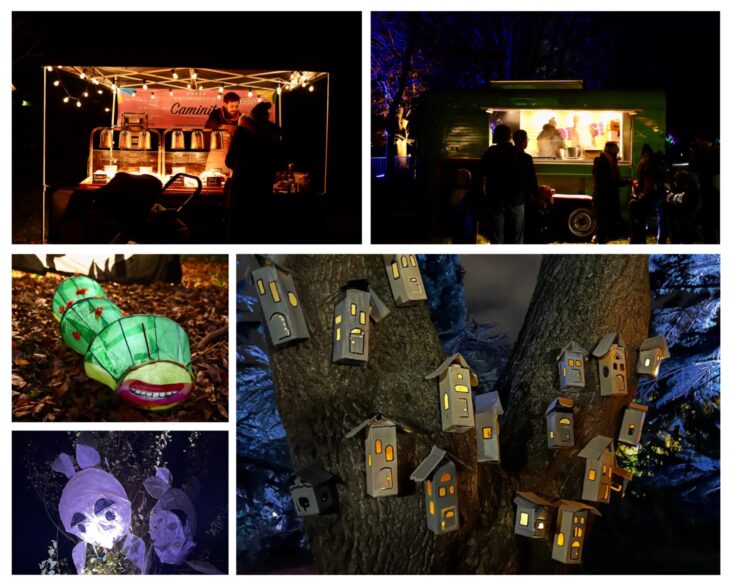 In closing, we partnered with FloFest to illuminate Florence Park for a very special community event on Saturday 20th November. With the support of local residents, Larkrise Primary School and Activate Learning, we turned the park into one big magical light celebration featuring a tree cathedral, light sculptures, dance performances, light trails, a lantern procession and even a laser show disco finish!The lanterns made by schools, groups and artists were proudly displayed in a community lantern patch and along the pathways of the park. Some 3,500 - 4,000 local residents visited the event throughout the night, adding to the celebrations and sharing in the experience with their own lanterns, torches and lit-up hula hoops. The night was packed with fun from start to finish, with plenty of food, music and inspiring displays on offer.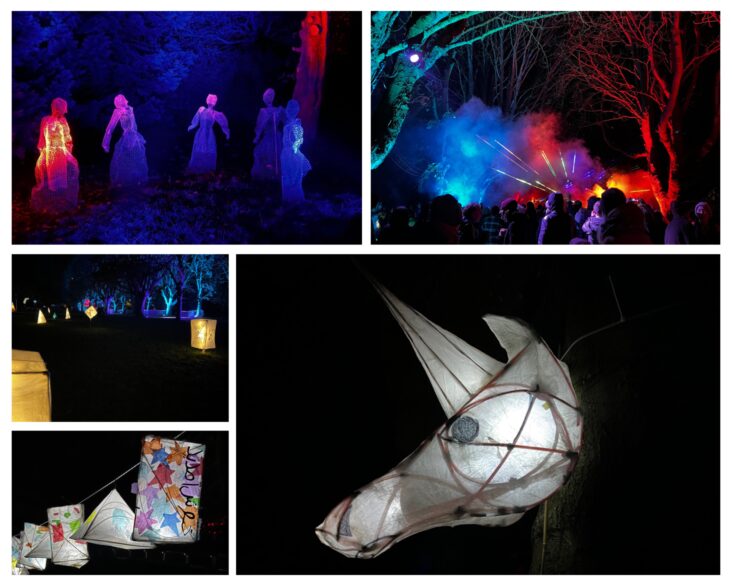 Saying thank you is a simple yet powerful way to show our appreciation. We would like to express our gratitude to Oxford city council and The Art Society Oxford (TASO) for making this happen, local primary schools who made lanterns with us - Larkrise, North Hinksey, Windmill, New Marston, East Oxford Primary and Wood Farm. Children and young adults at The Parasol Project, Oxford City College, EMBS community college and Name It Oxford Youth Enterprise. Also, to all the artists - Chess, Georgia, Sarah, Hannah, Cathrin and Carmen for running the workshops. They worked with around 600 children & young adults who produced a lantern each! And final thanks to the staff and volunteers at FloFest and our team for setting up and helping out on the night! We are very proud to be helping the local community engage with creativity and we are looking forward to building on these successes for 2023's festival, working with partners, artists and communities to bring people together and celebrate the diversity of the city.