Join Young Women's Music Project for a day of music, workshops, art, films and food - everyone is welcome!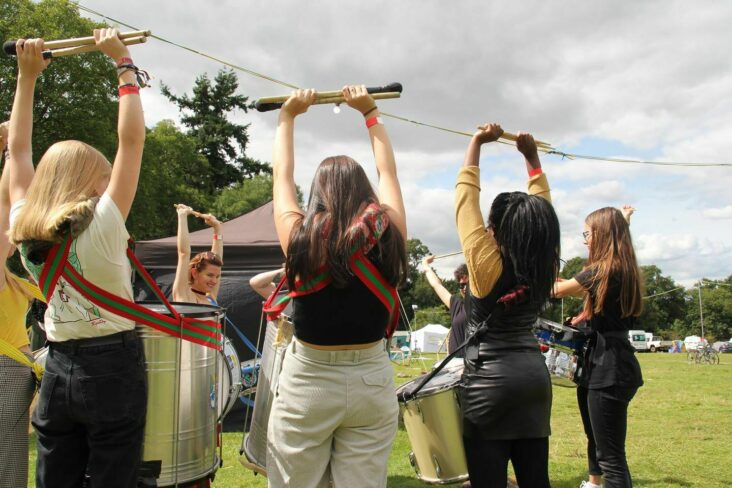 We are delighted to be one of the organisations supporting Young Women's Music Project for this jam-packed programme that celebrates 'Resistance and Resilience': an exploration of the experiences of the young people, leaders and workers involved in grassroots music projects and our collective vision for transforming local music scenes.

YWMP's TAKEOVER will run all day and into the evening - find the full programme here.
We'll be bringing together people of all genders and ages, from across Oxford and beyond, for a day platforming the creativity of young women and non binary people.

Join in and:

- Chat about culture and identity while cooking fresh rotis with Mita Vaghela
- Get inspired by feminist poetry and make your own badges with Oxford Poetry Library
- Have a go at bike mechanics for beginners with Broken Spoke Bike Coop
- Design a feminist poster inspired by women's liberation and workers movements with Tracy Walsh & Julia Uteres
- Play around with music production software using Ableton
- Dance at an empowered movement workshop with Tia Denton
-Learn how to sew a period pad with Women's Environmental Network
- Watch YWMP films, browse zines, enjoy art exhibits, pick up hand crafted merch and more...

LIVE MUSIC from 6 - 9pm featuring Uwade, Elouiza, Jen Berkova, Noor, DJ Destiny Shore, & Other News.

Address: 14 Osney Ln, Oxford OX1 1NJ

Tickets are sold on a 'pay what you feel' basis, as we want this event to be accessible to everyone. All proceeds will go directly to paying a fair fee to every artist, musician and workshop leader involved in the event, and towards keeping YWMP going as a registered charity.