Join Sukai Eccleston, curator on a guided tour of the International Women's Day group exhibition ​'Some of Us Are Brave'.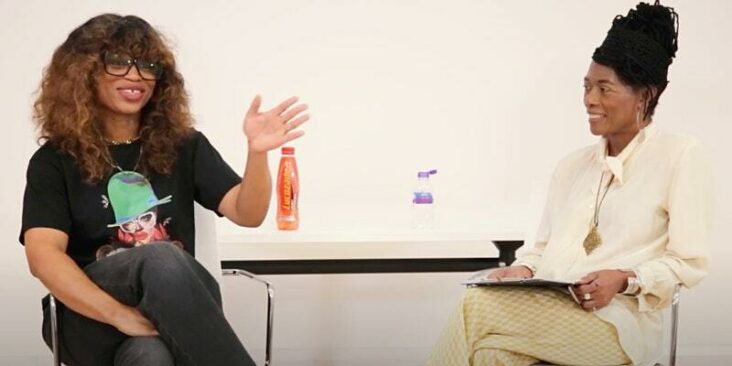 Exhibition producer CasildART proudly presents a tour of the group exhibition Some of Us Are Brave with the show's curator Sukai Eccleston. Accompanying her will be mixed media artist Patricia Gaudron and Denise Williams, ceramicist and glass and sculpture artist.
This expansive group exhibition features a cross-generational and international group of 15 artists expressing ideas about the feminine, form and function in their artistic practice.
Artists include Bryony Benge Abbott, Helena Appio, Bokani, Bola Obatuyi, Denise Williams, and Hannah Uzor , Michelle Ayovara, Kedisha Coakley, Yvadney Davis, Patricia Gaudron, Gayle Hall, Diana Rosa, Francilla Seaton, Akeisha Walters and Roxanne Williams.
Some of Us Are Brave explores themes of memory, loss, motherhood and grapples with the political, historical, social and aesthetic implications of making art as a Black woman. Radically diverse in terms of techniques and media shown, including conceptual art, sculpture and printmaking, painting, ceramics and glass, the exhibition takes viewers on a stunning visual journey, presenting different styles and visual languages that reframe narratives about Black women's art. Works range from Bokani's emotionally luminous canvases that play with shapes and patterns to question our relationship with nature and the environment, to Bola Obatuyi's tender textile assemblages depicting female beauty, to Kedisha Coakley's ritual series a collection of bronze sculpture that examine the artists ritualistic-like routine to preserve and maintain her own hair.