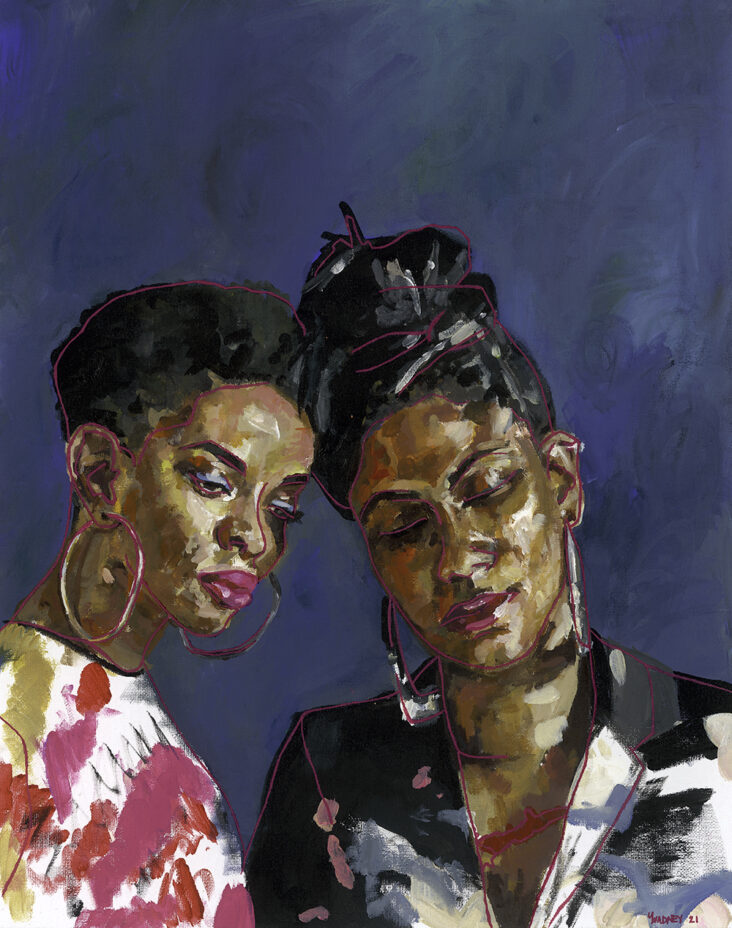 Fusion Arts and exhibition producer and curator CasildART are delighted to be launching Some Of Us Are Brave, an inspiring art exhibition showcasing exclusively Black women's work in Oxford on Monday the 7th March!
This powerhouse exhibition first opened last July at the J/M Gallery in Notting Hill, London and featured the work of nine artists. The exhibition's success inspired curator Sukai Eccleston to orchestrate a touring exhibition around the UK and the third edition of the show, which celebrates Black women's creative expression, arrives in Oxford for International Women's Day next week. It will be housed at 95 Gloucester Green, OX1 2BU and the #WindowGalleries, Friars Entry OX1 2BY and will run for three weeks (7th - 27th March 2022).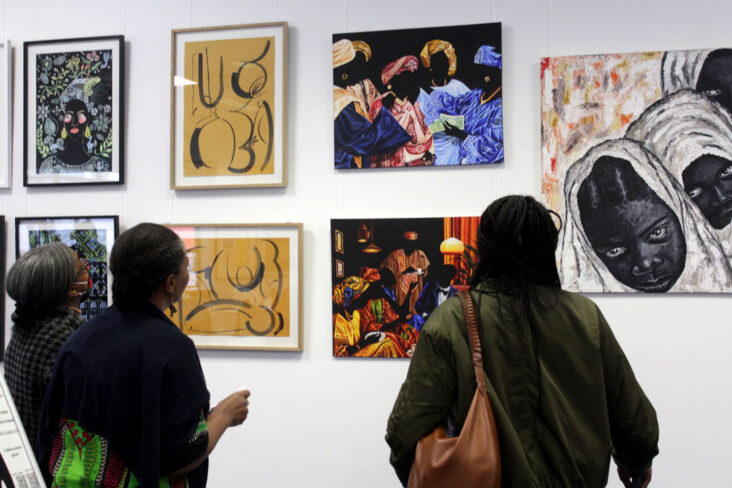 The title of the exhibition is borrowed from a book of Black feminist theories published in 1982 entitled All the Women Are White, All the Blacks Are Men, But Some of Us Are Brave. The collection of essays was edited by Akasha (Gloria T. Hull) and Patricia Bell and was one of the first texts to talk about the intersection of class, race and gender as a way of explaining how Black women's views and experiences were often marginalised in conversations about social injustice, equality and race.
Some of Us Are Brave explores themes of the feminine, form and function in the work of a group of Black female artists and grapples with the political, historical, social and aesthetic implications of making art as a Black woman. The show features the work of 15 emergent artists including Bryony Benge Abbott, Helena Appio, Bokani, Denise Williams, and Hannah Uzor from the original show, alongside innovative talents Michelle Ayovara, Kedisha Coakley, Yvadney Davis, Patricia Gaudron, Francilla Seaton, Akeisha Walters, Roxanne Williams, Diana Rosa, Gayle Hall and Bola Obatuyi. The exhibition guides viewers through the work of these women who have asserted their agency to create work that is innovative, fearless, joyful, radical, invigorating ― and above all meaningful to them.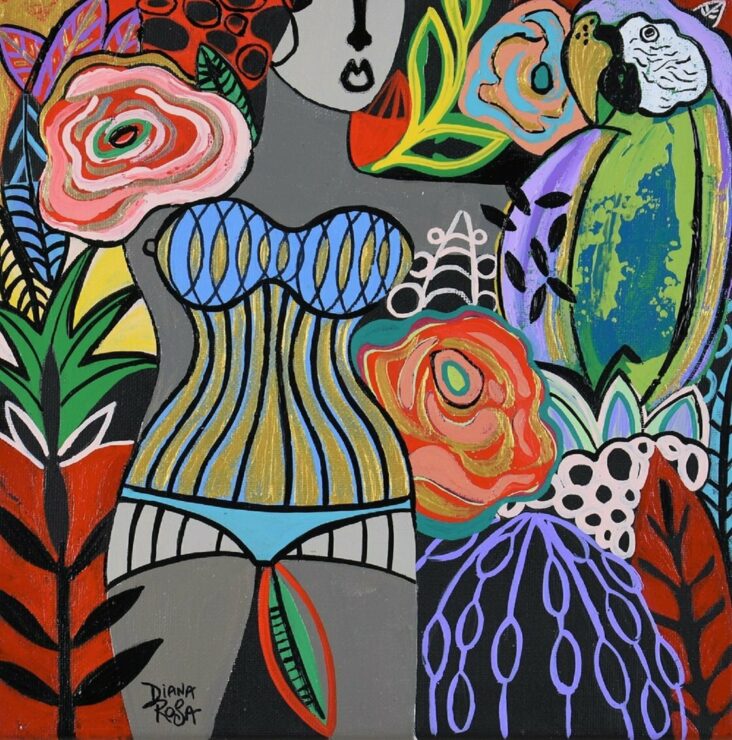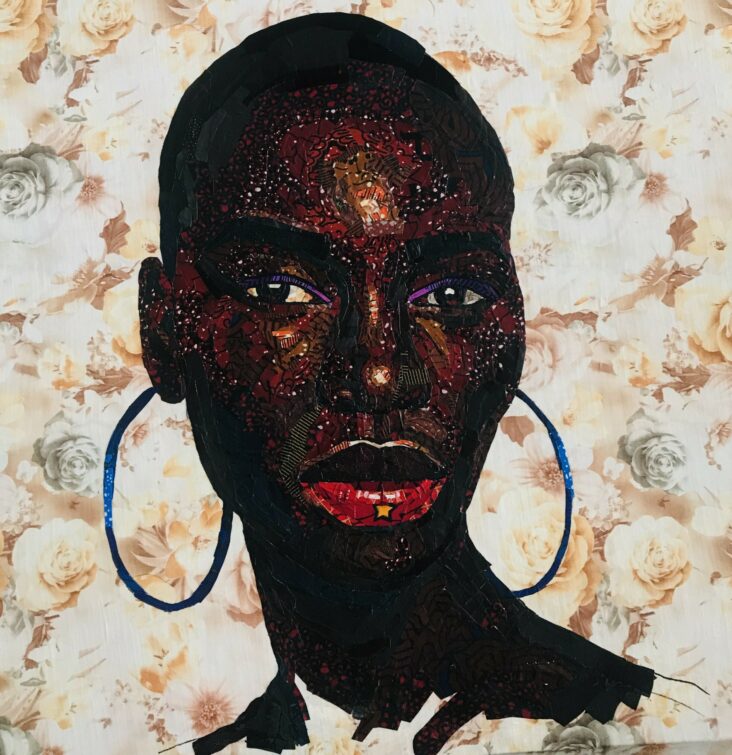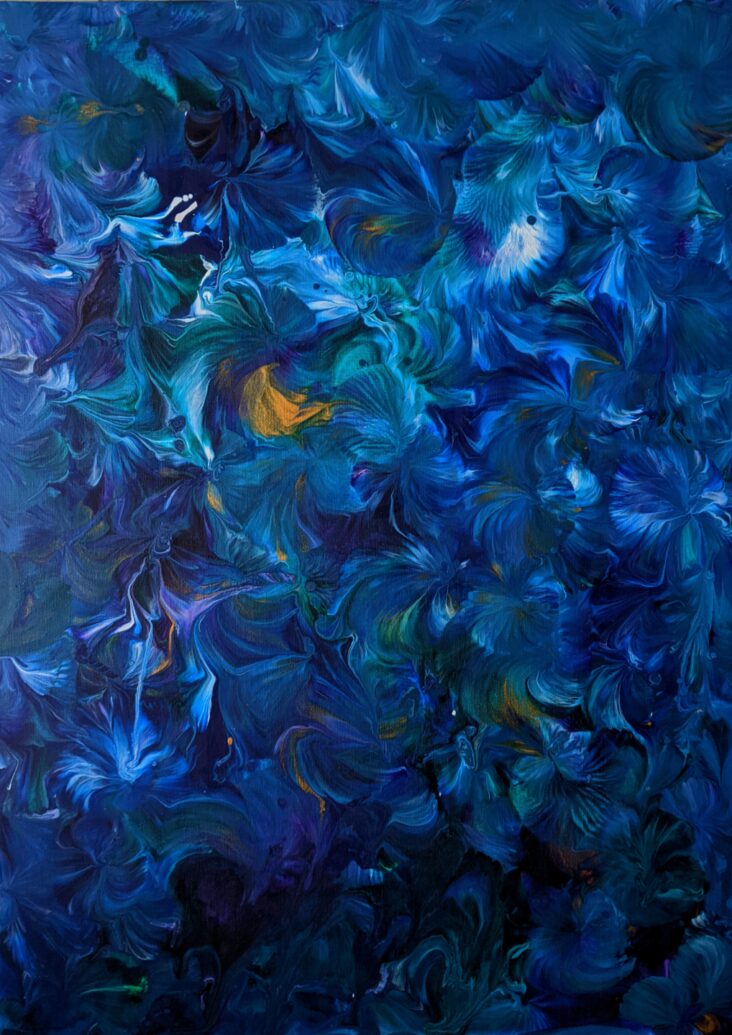 Radically diverse in terms of the techniques and media shown, including conceptual art, sculpture and printmaking, painting, ceramics and glass, the exhibition takes viewers on a stunning visual journey, presenting different themes and visual languages that reframe narratives about Black women's art. Works range from Bokani's emotionally immersive canvases that play with shapes and patterns to question our relationship with nature and the environment, to Bola Obatuyi's tender textile assemblages depicting female beauty, which sit between fine art and craft, to Kedisha Coakley's Ritual series, a collection of bronze sculpture that examine the artists' ritualistic-like routine to preserve and maintain her own hair.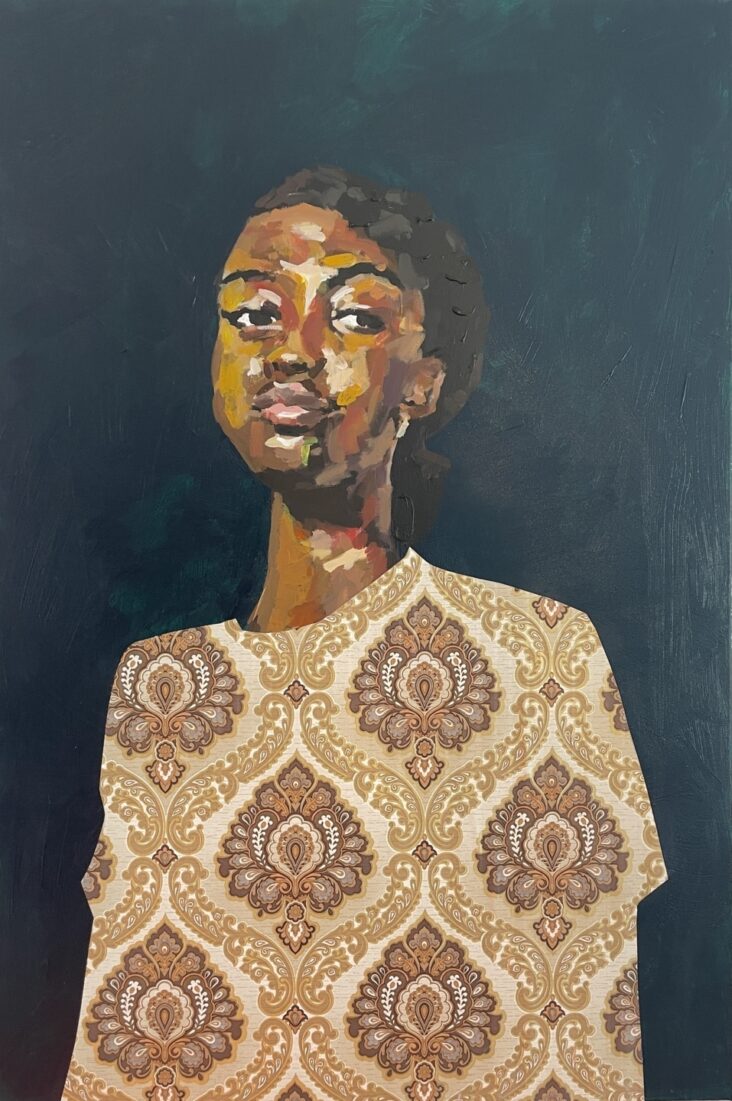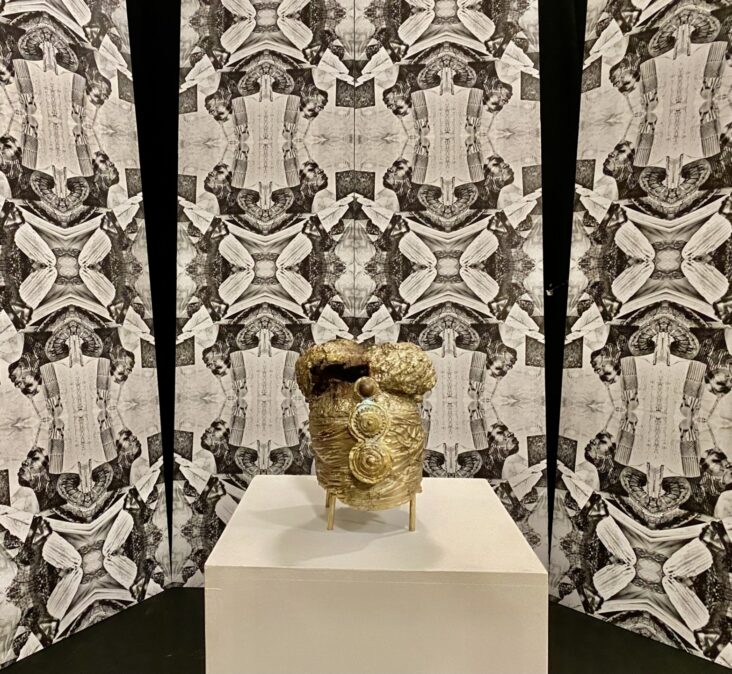 Sukai Eccleston, Curator, CasildART says:
"I am delighted to be working in partnership with Fusion Arts to bring Some Of Us Are Brave to Oxford. This exhibition showcases various modes of artistic production, different perspectives, and celebrates Black women's contributions to our visual culture. We hope that this show will open up conversations about how art can provoke, inspire and transform our thinking on a range of issues from representation to social activism."
Kieran Cox, Artistic Director, Fusion Arts comments:
"We are very excited to be working with Sukai Eccleston and CaslidART on the most recent iteration of Some of Us are Brave. This is such an important project that can bring the inspirational and diverse work of these amazing trailblazing artists to the fore. This exhibition challenges the status quo within our society and the artworld. Sharing these works so our local communities here in Oxford, get to see and experience them in easily accessible spaces is such a joy and privilege."
The exhibition will be complemented by panel discussions, seminars and art workshops as well a virtual exhibition that will run concurrently to the in person event. The first of these talks The Power of Memory will take place at New College Oxford and will feature multidisciplinary artist Favour Johnson whose metal monument of the Victorian Black actor, Ira Aldridge won the Sky Arts TV show, Landmark last year and mixed media artist, Kedisah Coakley in conversation with curator Sukai Eccleston. Click here to find out more.
All artworks in the exhibition are available for sale which is important as Black women artists need our support so they can continue their work.
The exhibition runs from 7- 27th March and is free to enter. Click to book your free tickets.