Last Sunday wrapped up Oxfordshire's Great Big Green Week, eight days of events (18 - 26th September 2021) designed to help and encourage people and organisations to action and tackle the climate crisis and protect our environment. During the week more than 80 events of all sizes and types took place across the county from street fairs, woodland walks, to public debates, repair cafes, local food events and more.
As one of the nearly 100 local organisations and artists that are part of the Green Arts Oxfordshire Network, we believe that one way we can help address the climate crisis is by harnessing the power of creative thinking, the arts and culture to drive change. Read on to discover the events we supported during the week to help tackle climate change creatively - including an exhibition that is still open to visit now!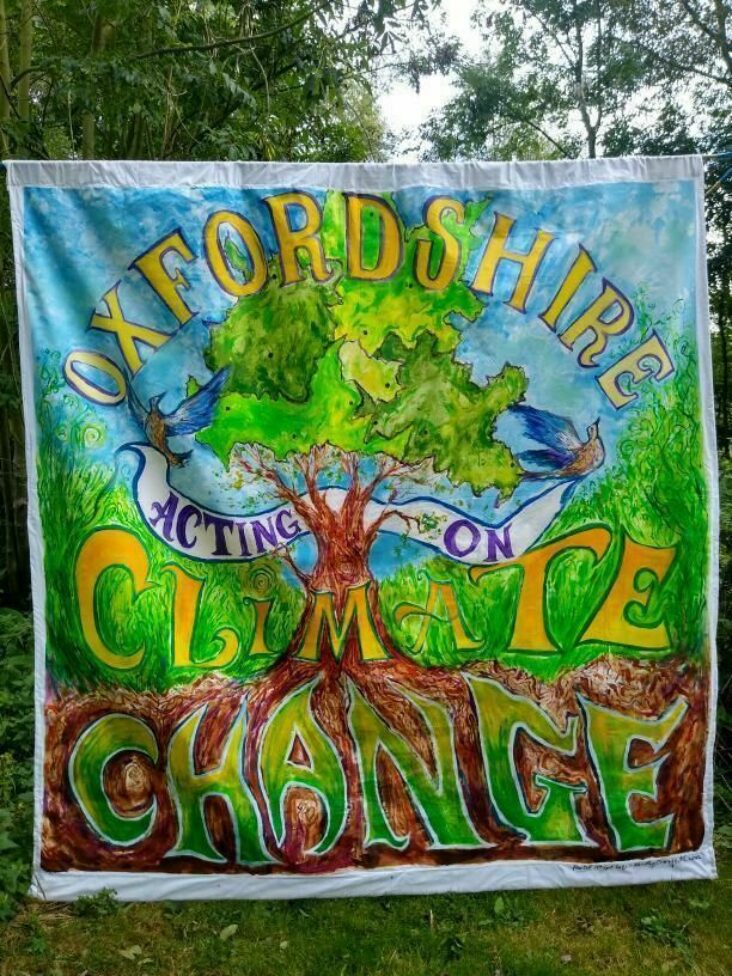 The week kicked off with a family-friendly Walk for Life on Earth procession from the train station to the launch event in Broad Street via Bonn Square and the city centre. We supported artist Mani Manson-Reeves to create this incredible green banner to head the pre-launch walk and also provided a number of lanterns based on endangered animals that were created during past workshops with the Parasol Project.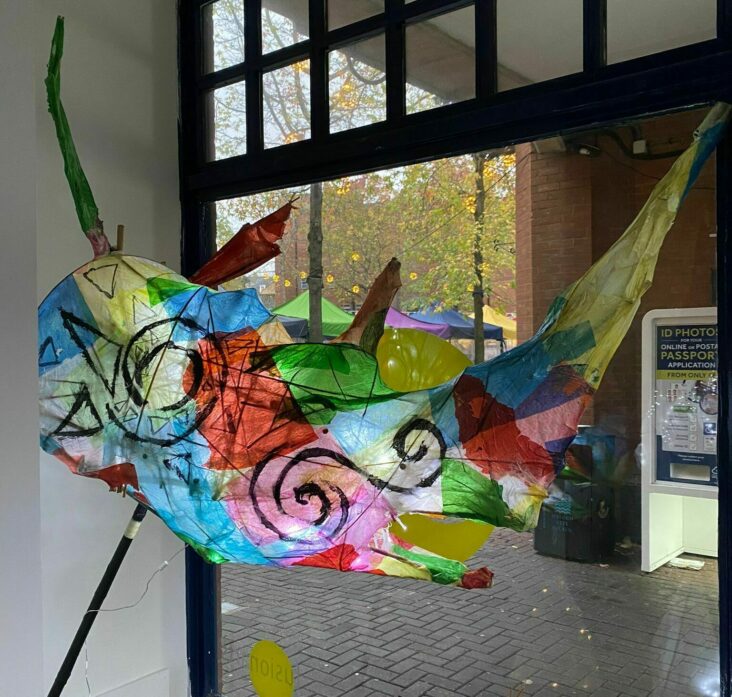 Meanwhile over in East Oxford, we teamed up with photographer and teacher John A. Blythe to run a number of inclusive and eco-friendly photography workshops at Fusion Arts. The sessions were run on a 'donate what you feel' basis and introduced participants about several cameraless image-making processes; phytograms and cyanotypes.
At phytogram sessions participants learnt about this environmentally friendly process that combines lumen printing and the chemigram technique to make beautiful botanical images on photographic paper. Unlike conventional analogue photography, this process does not require a darkroom and uses homemade, non-toxic, sustainable developer to create images. The session also gave attendees insight into the philosophy of the sustainable photography movement, how to make the developer from everyday items, and a chance to make phytograms on a selection of different silver gelatine photographic papers using foraged plant materials.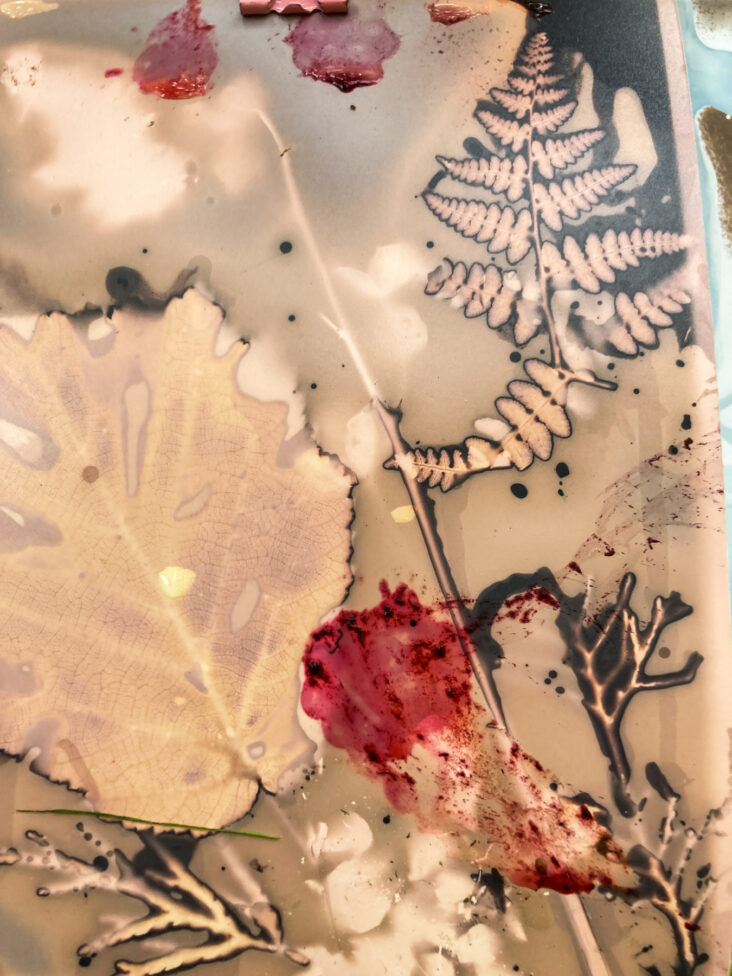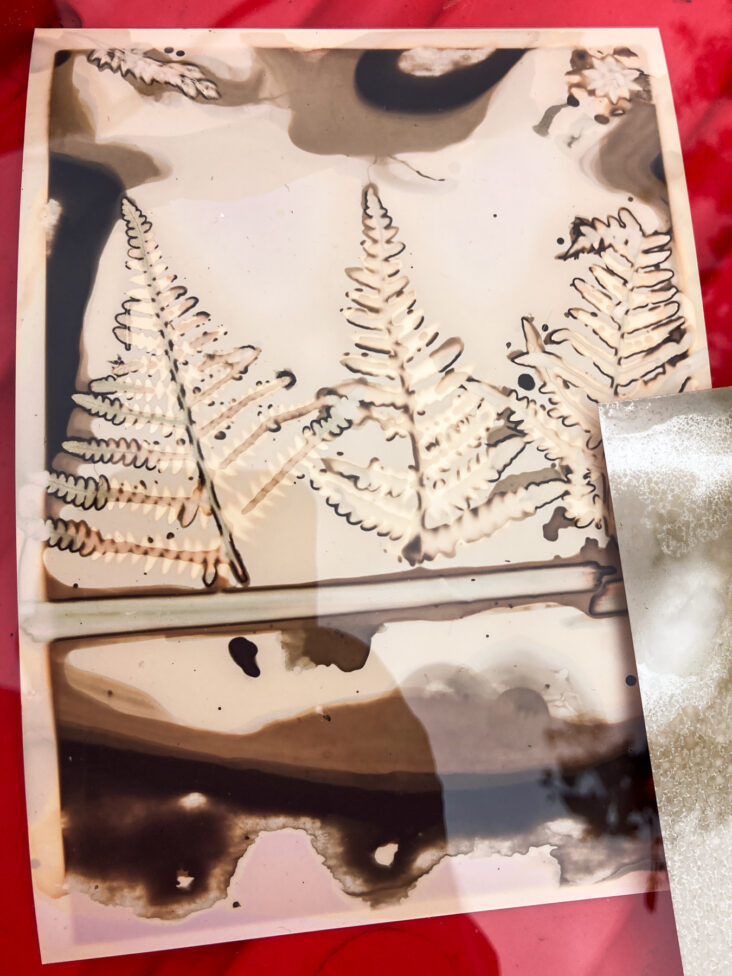 During the cyanotype workshop, participants learnt how to produce beautiful blue images using the non-toxic and environmentally-friendly cyanotype process, a cameraless image-making method that uses UV light as its developing agent.
The intention with these workshops was to arm participants with knowledge of accessible, straightforward and eco-friendly alternatives to traditional images making techniques, opening up possibilities for further experimentation.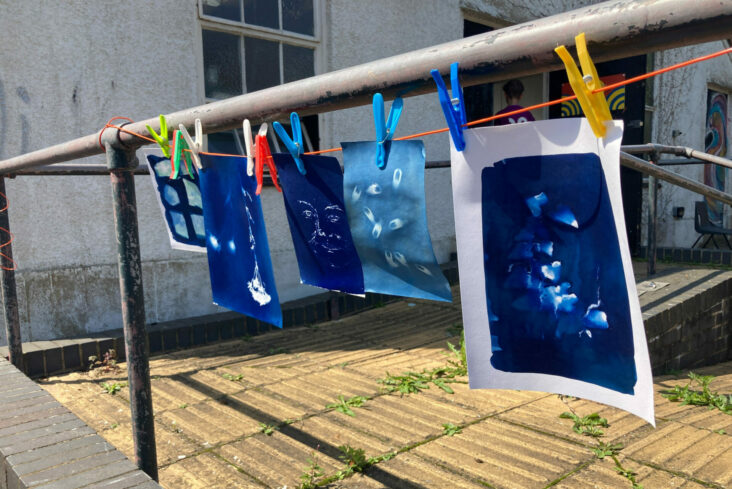 Over the course of the second weekend of Green Week, we supported a group of artists to host two free participatory climate action storytelling, art and knowledge-making sessions at Fusion Arts. Artists involved in this project were Marie Darkins, Catalina Renjifo, John A. Blythe, Joanna Kidner, Asmaa Mahmud, Juliet Eccles, Anthony Eccles and Melissa Rodd.
In the first session, the public were invited to come along to Fusion Arts' courtyard, chat with the group and collaborate on a number of creative projects and activities including salt art, fabric paintings, natural solar dye experiments, dog fur wool, clay sculpture and a carbon emissions game. The work was then left outside for 24 hours, and in the second session, people were invited back to review the work and discuss what they had learnt. The aim of the sessions were for the public and the artists to come together, try out eco-friendly artistic techniques and exchange ideas about how we can collectively address climate change.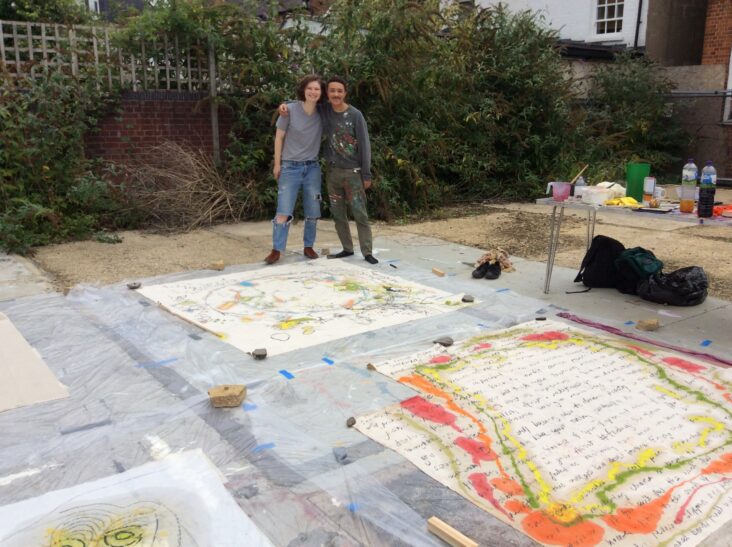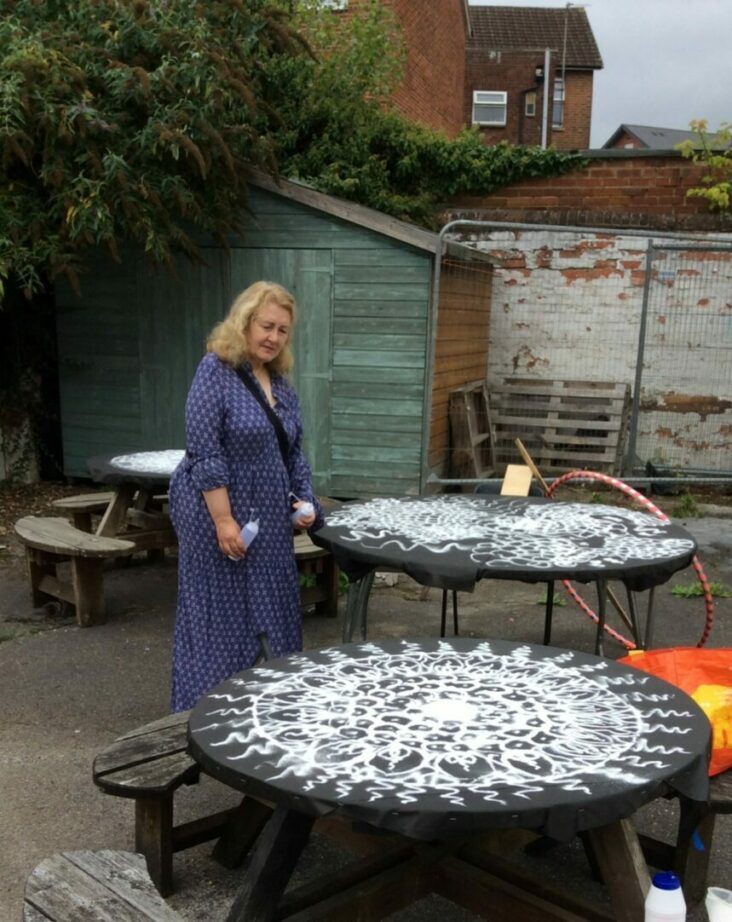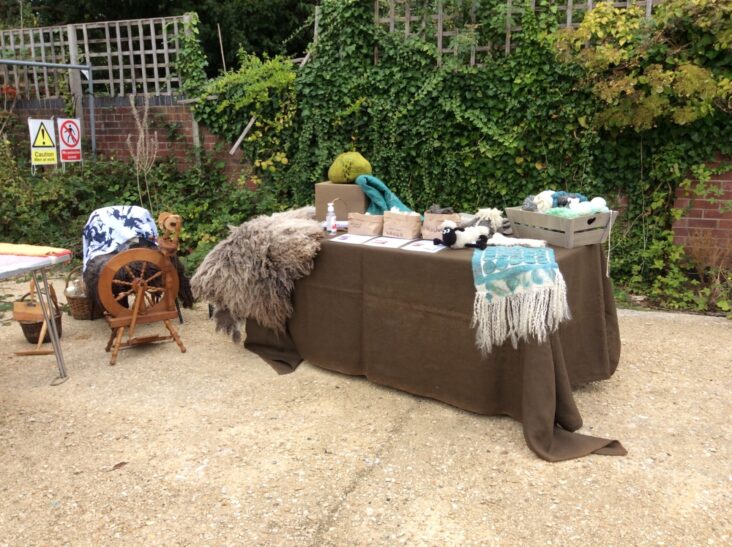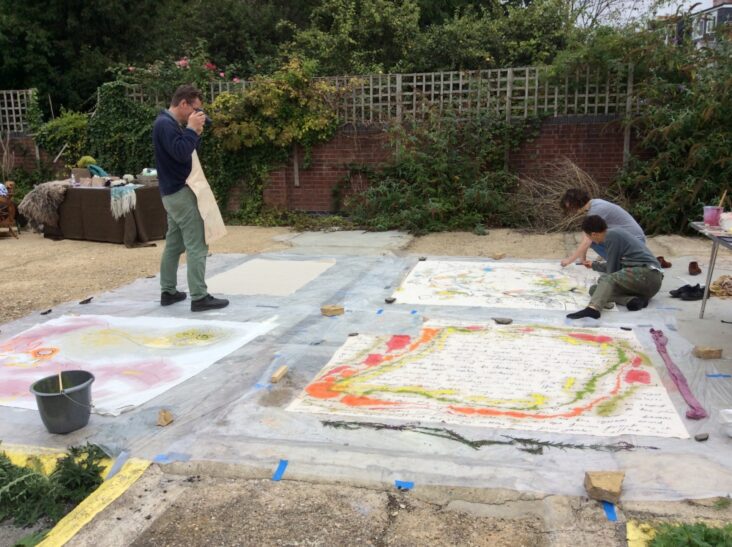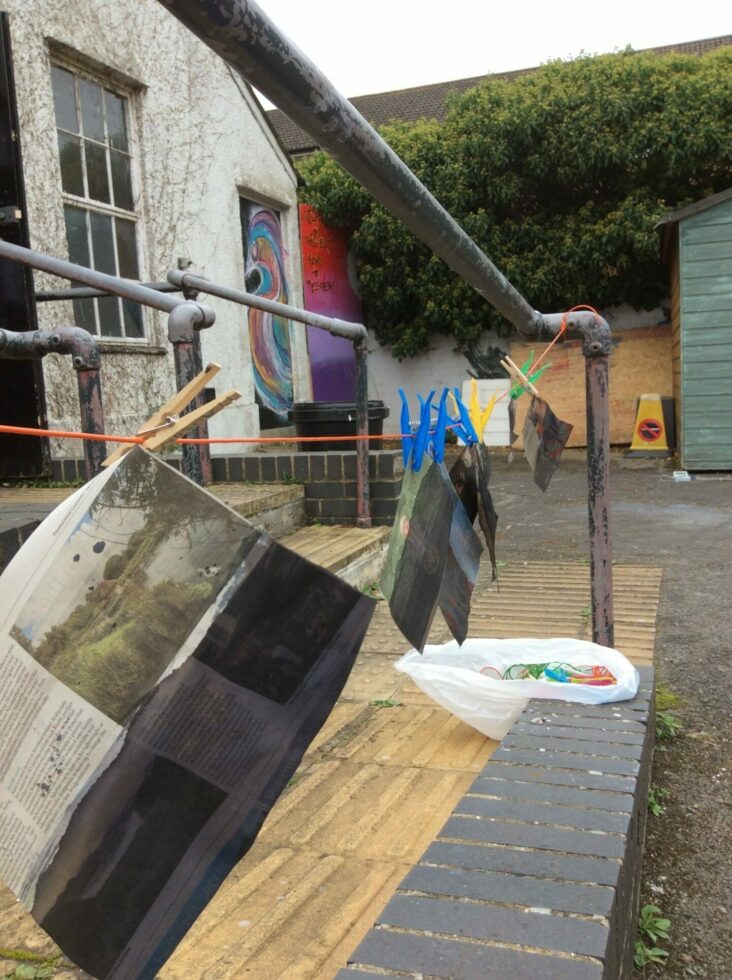 Meanwhile, over at 95 Gloucester Green another workshop was underway. Artist Nor Greenhalgh and community and horticulture project Fig were running Elder Vernacular, a drop-in workshop and window exhibition.
Elder Vernacular is a research project that is compiling a palette of art materials grounded in the East Oxford landscape. Nor & Fig are interested in the rediscovery of a visual 'vernacular' in the contemporary context of COVID and climate change, which have both encouraged city dwellers to embrace their immediate local surroundings for both their psychological and physical wellbeing.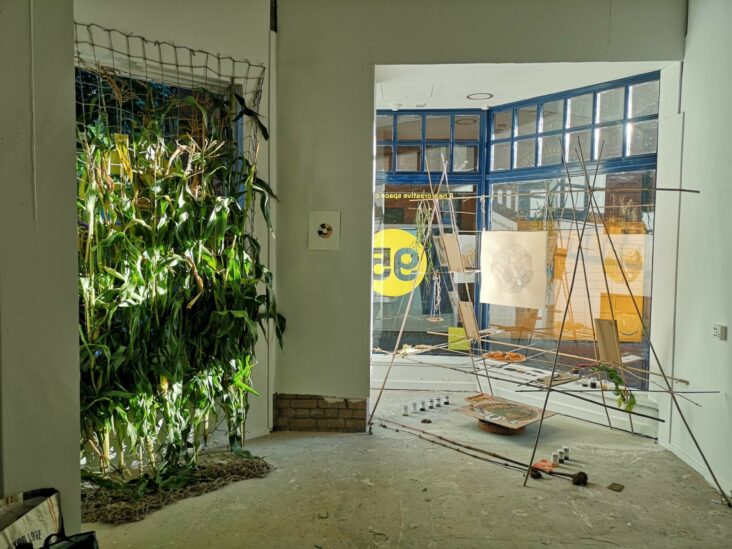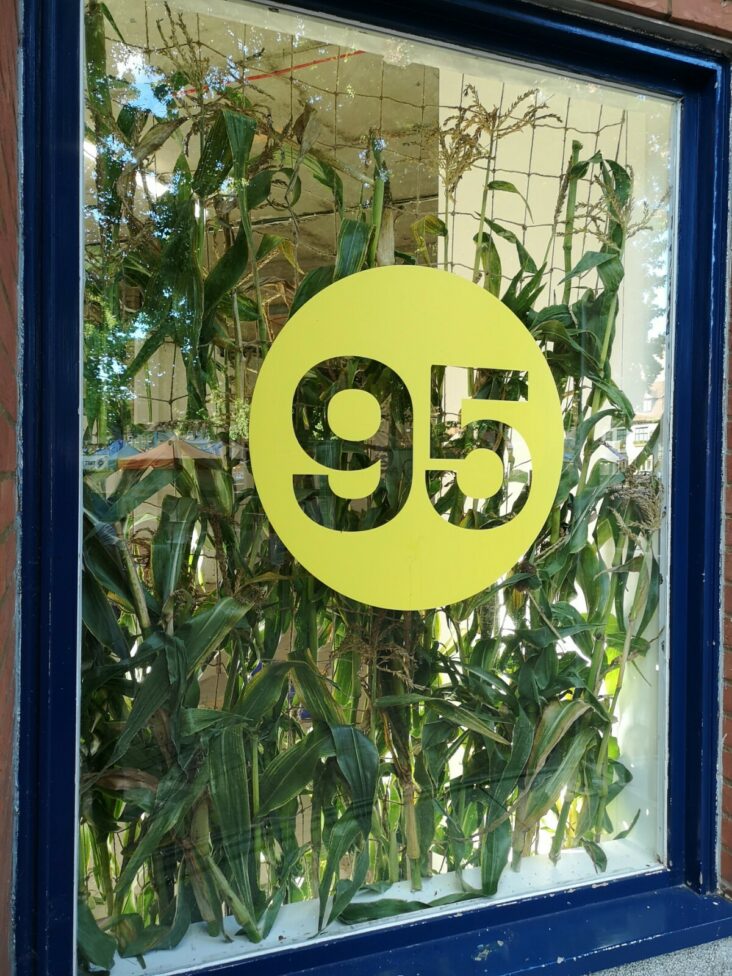 For the workshop, people were invited to drop in & experiment with a number of natural and locally sourced materials including plants, flowers, dyes, paints and papier mache to create biodegradable artwork. This work has been added to the window display, and will be ritually composted in November. You can come along to see this on Sunday 7th November 3-4pm at NaturEscape, Florence Park (next to Tennis Courts), OX4 3LB as part of the Elder Vernacular publication launch.⠀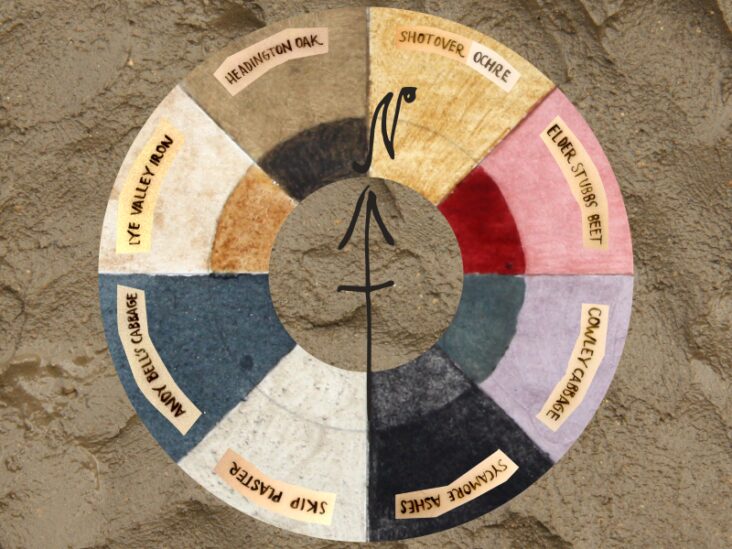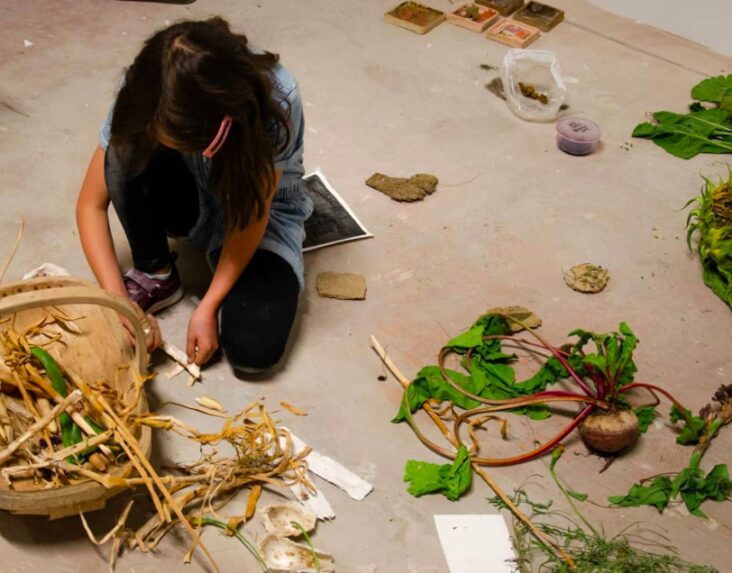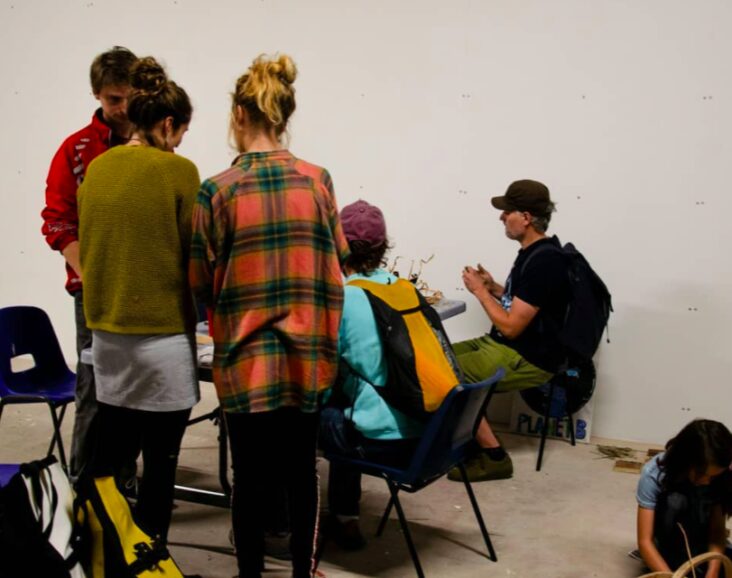 Meanwhile, the exhibition features artwork and materials that were developed as part of the project, including experiments and art produced in workshops with Restore's Elder Stubbs Recovery Group along with natural inks, paints and sculpture materials all sourced from the East Oxford landscape. The exhibition will run at 95 Gloucester Green until the 18th of October, when it will move to 51 Between Towns Road, Cowley. It is free and available to view at any time.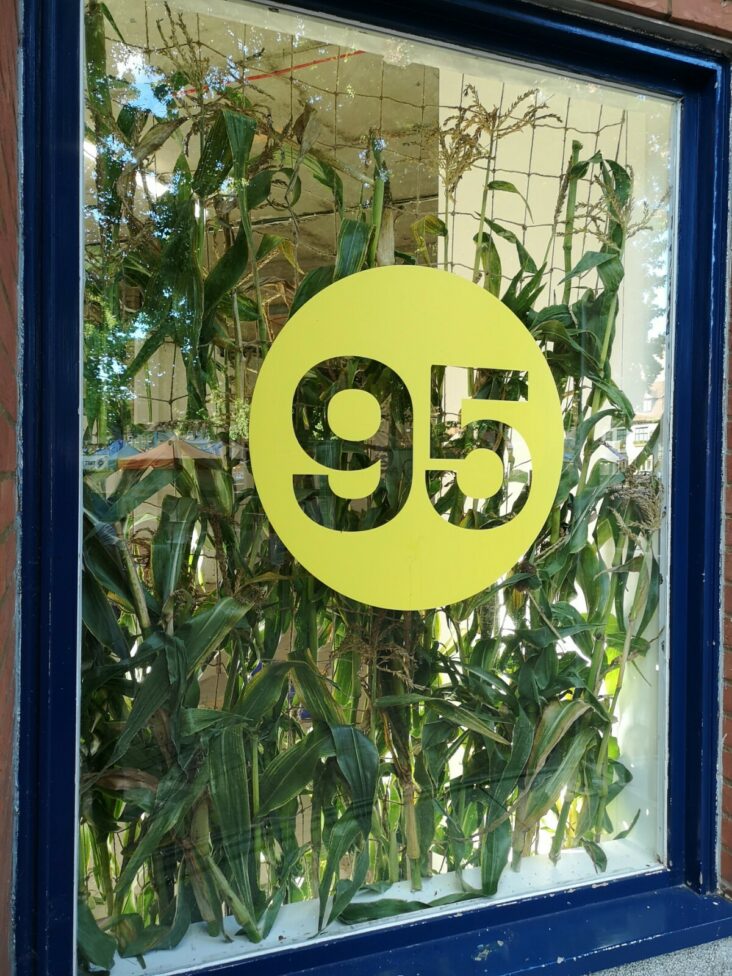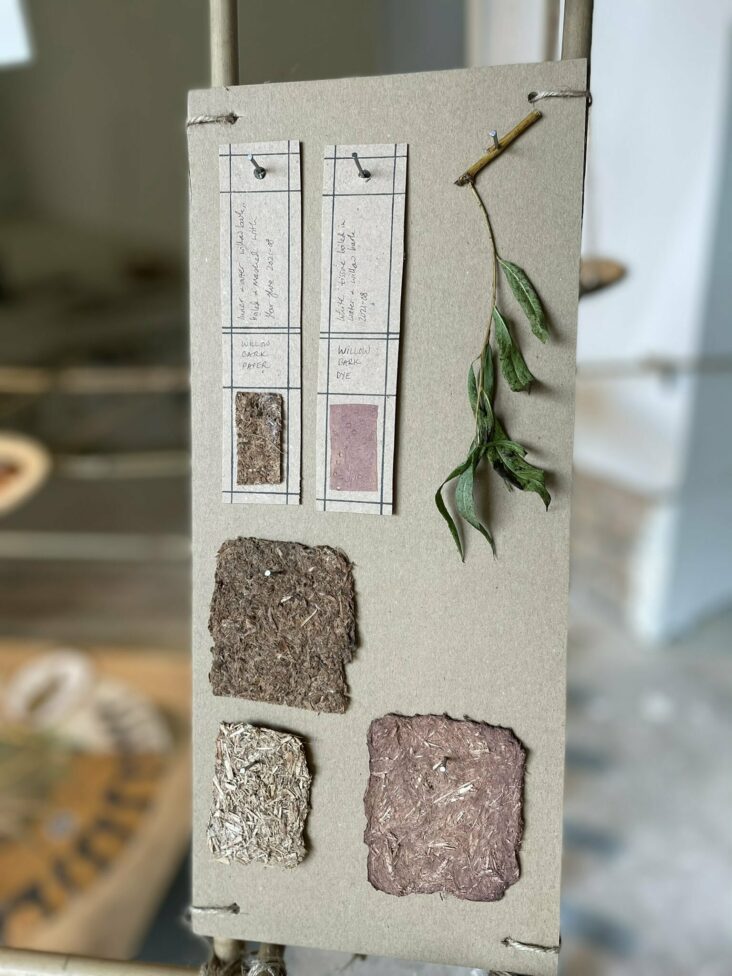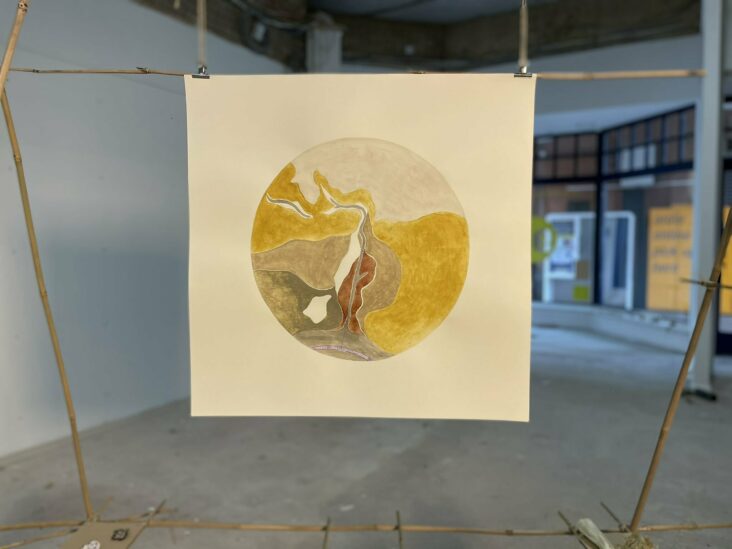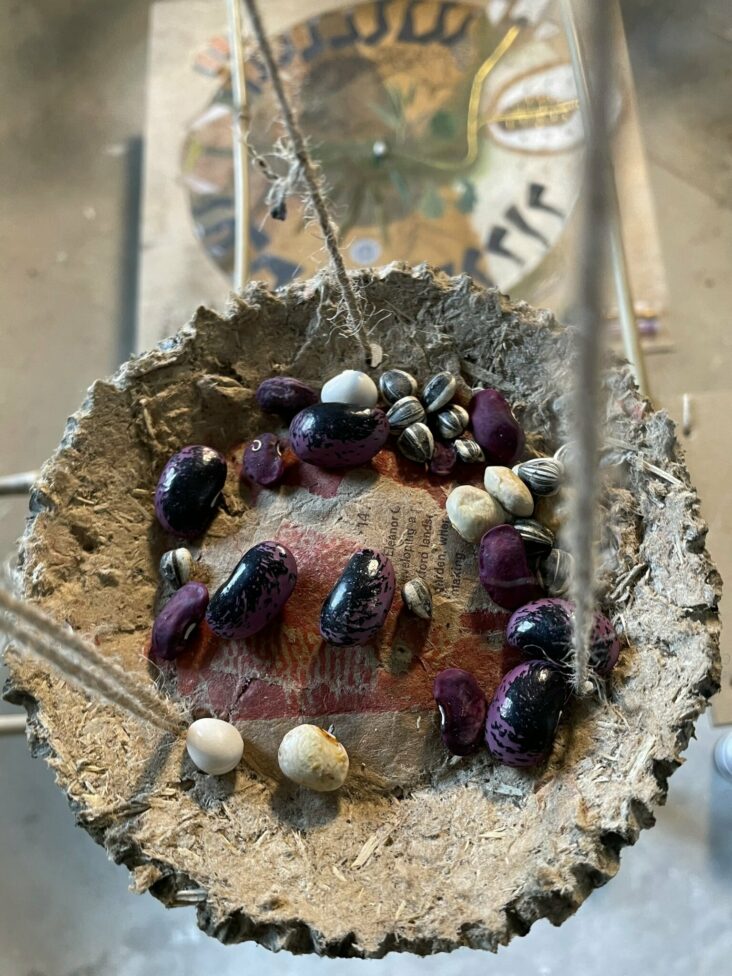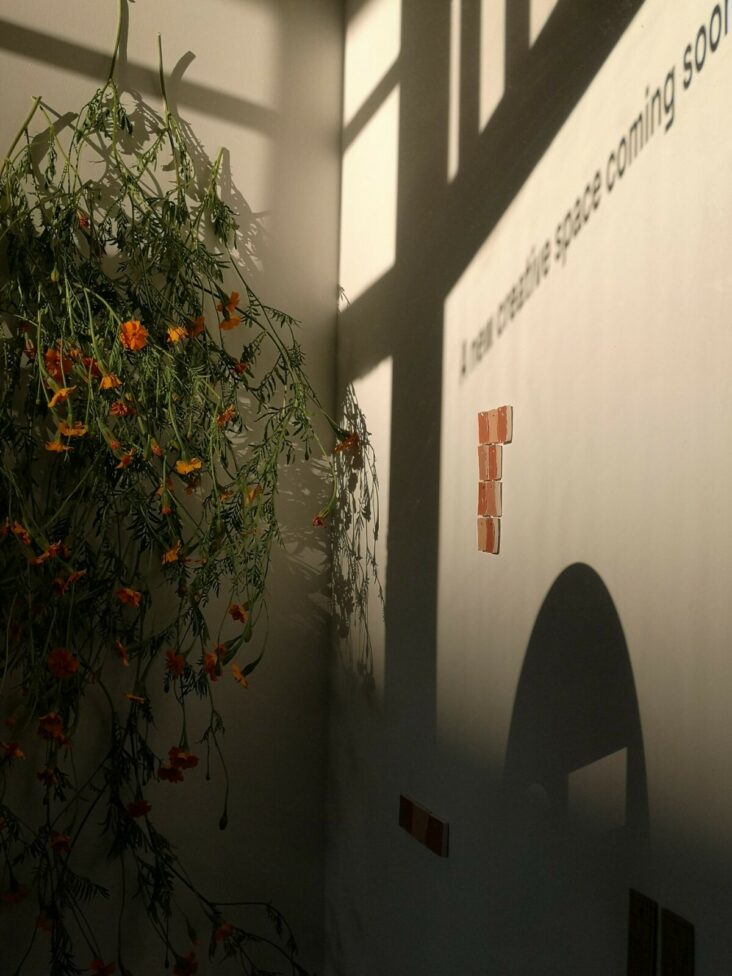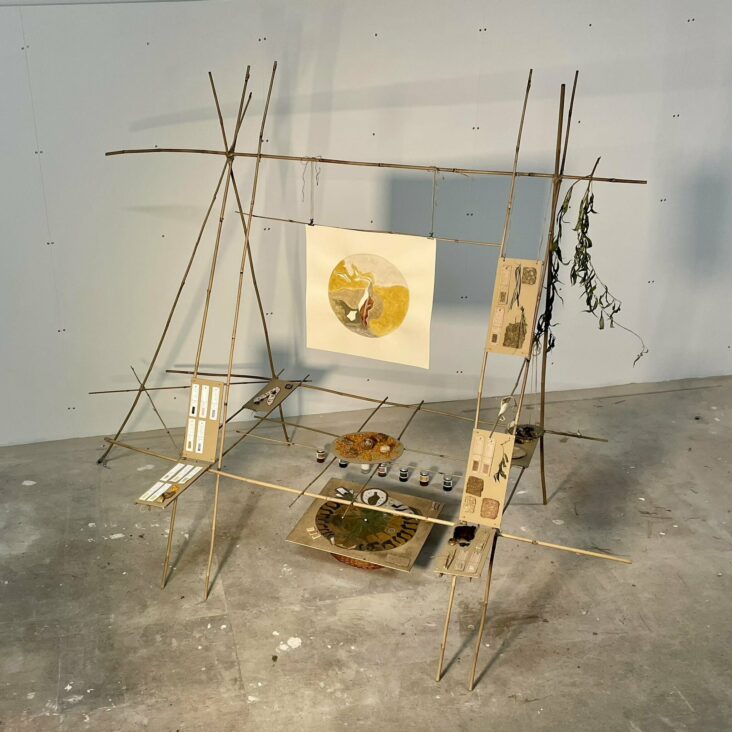 What a week! If you attended any of these, or other Green Week events, we hope that you had fun, learnt something, and came away feeling inspired to take climate action. The week has certainly given us food for thought and we are working to embed carbon neutral practices and an environmental focus into every level of Fusion Arts' operation. We are looking forward to working and building on what we learnt from the week, and putting this into practice with future projects.