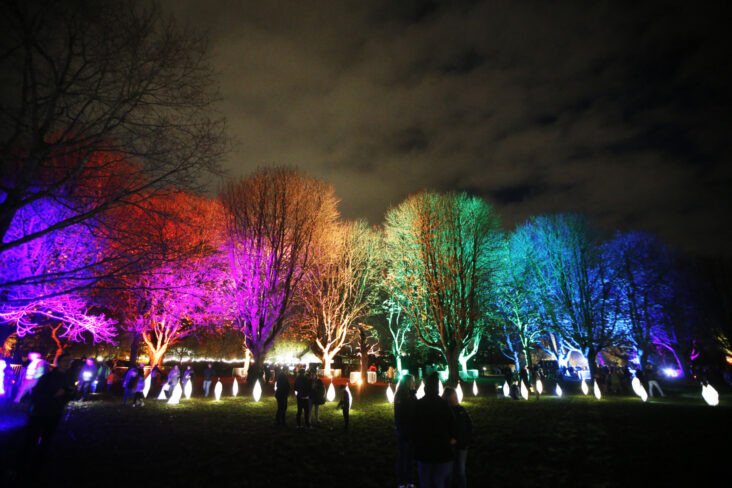 Since being established in 2009, Oxford's Light Festival has become an iconic way to mark the start of the festive season, with an exciting programme of events and displays cheerfully illuminating the city over one special weekend each year. 2021 was no exception with the light celebrations taking place last weekend - the twist this year was that focus was shifted onto communities with events being held in neighbourhoods and residential areas across Oxford. Rather than the usual city centre parade, this year over 8,000 people instead enjoyed local events and light trails that turned community hubs into astonishing, magical places.
In total there were 28 community celebrations which were the collaborative effort of more than 50 organisations, artists, schools, community groups and volunteers in Oxford working together to produce their own celebrations of light.
We were very happy to be one of the organisations involved with the festival again for 2021, working with a host of partners, artists, teachers, volunteers and groups to produce memorable and inspiring experiences and events for communities...Here's a taste of what we got up to!
Before the Festival
Behind every great event is a whole lot of planning! In the months leading up to the festival, we worked with 13 community artists alongside teachers and group leaders across Oxford to run workshops that engaged over 960 people in building more than 980 lanterns to be displayed proudly during festival events. Workshops were held in schools, colleges, organisations and community centres, with almost 800 of the participants being young people. During workshops, participants learnt how to build lanterns in a variety of shapes, sizes and designs using sustainably sourced willow branches and tissue paper.
Responses to these workshops show just how much these opportunities were valued:
Just to say again how much the children enjoyed the workshop and the parade! Please extend ANOTHER BIG THANK YOU to artists Mani and Grace and yourselves for organising. We really had a great time!
It was great! Thank you so much for organising it and offering it to our community for free. We had a good turn out from both schools: Barton and Bayards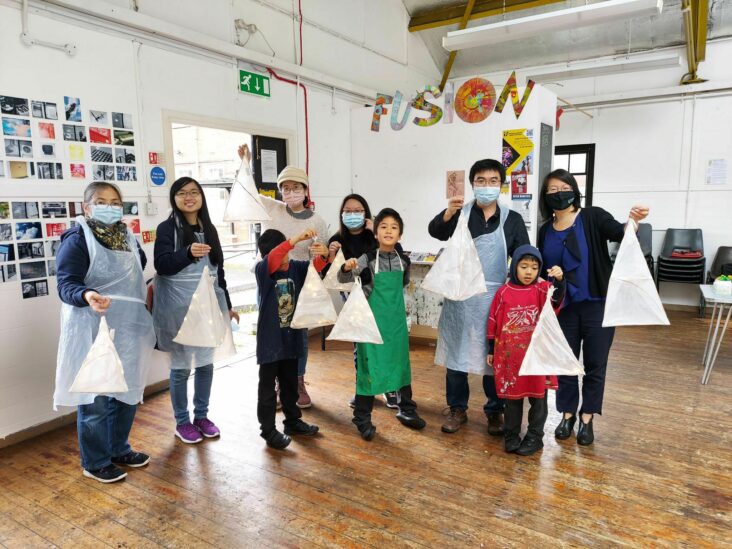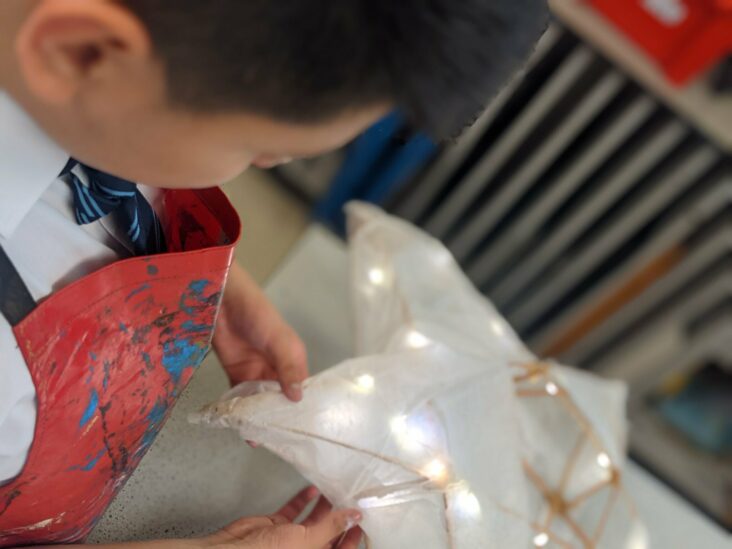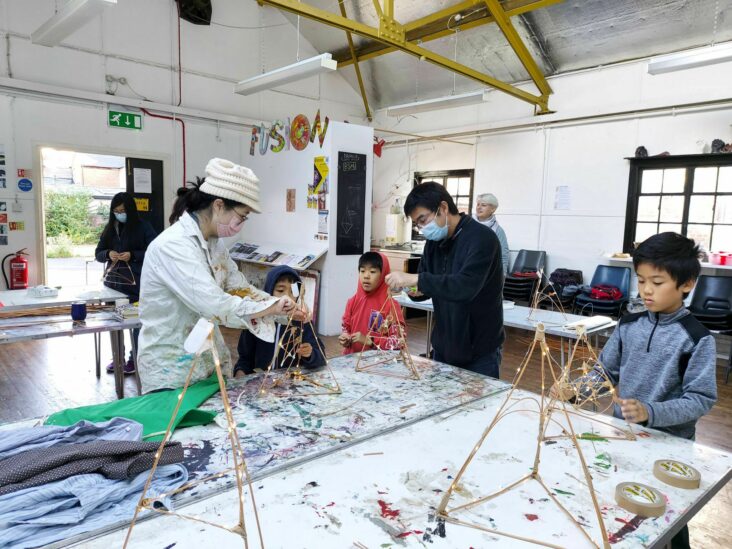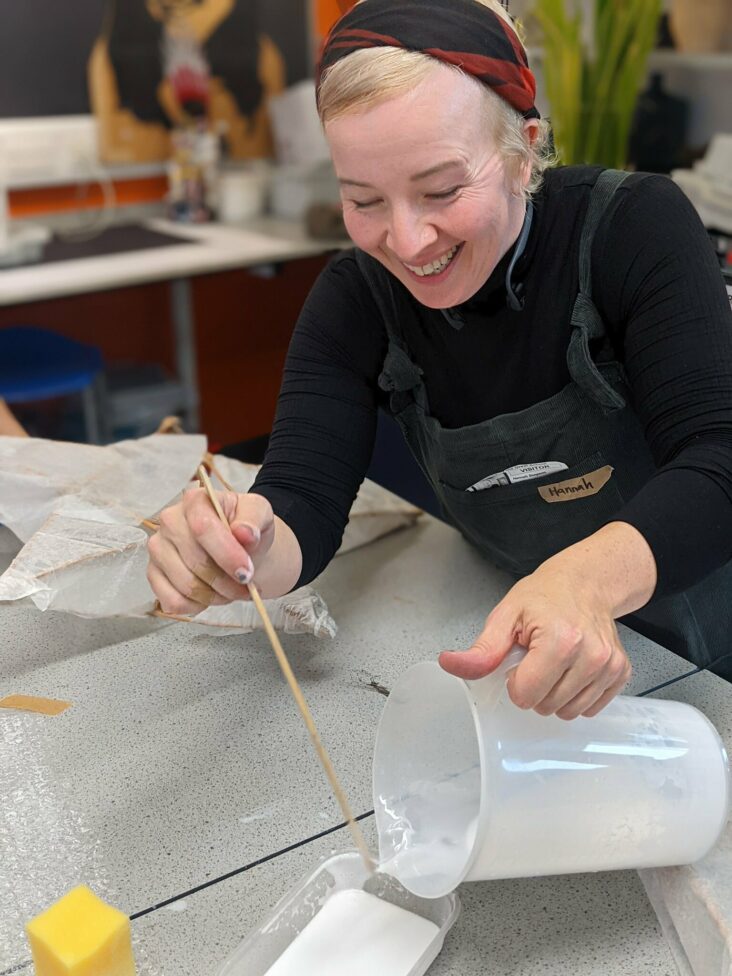 In the run up to Ox Light Fest, we were delighted to open our online lantern kit store once again. People were able to order DIY kits and assemble lovely light-up star shaped lanterns at home pre-festival, with the option to 'pay it forward' and help us distribute extra kits to others free of charge. We employed artist Jumana Hokun who illustrated this beautiful lantern making instructional guide, which we printed with GreenPrint, making use of their eco friendly Risograph process. These guides were incorporated into the fully biodegradable lantern packs and delivered locally via bike courier service Pedal and Post. Overall, 77 lantern kits were sold, and enough material for a further 100 lanterns was purchased via bulk order.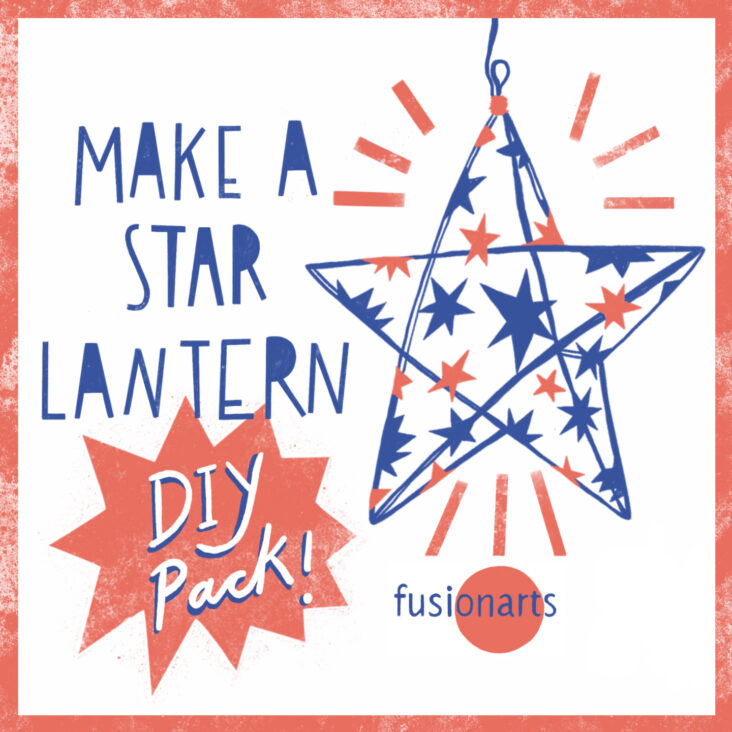 We also worked with artists Dee Moxon and Amy Peck to deliver a free online family friendly workshop that showed participants how to upcycle household rubbish and everyday items into stunning nature-themed lanterns.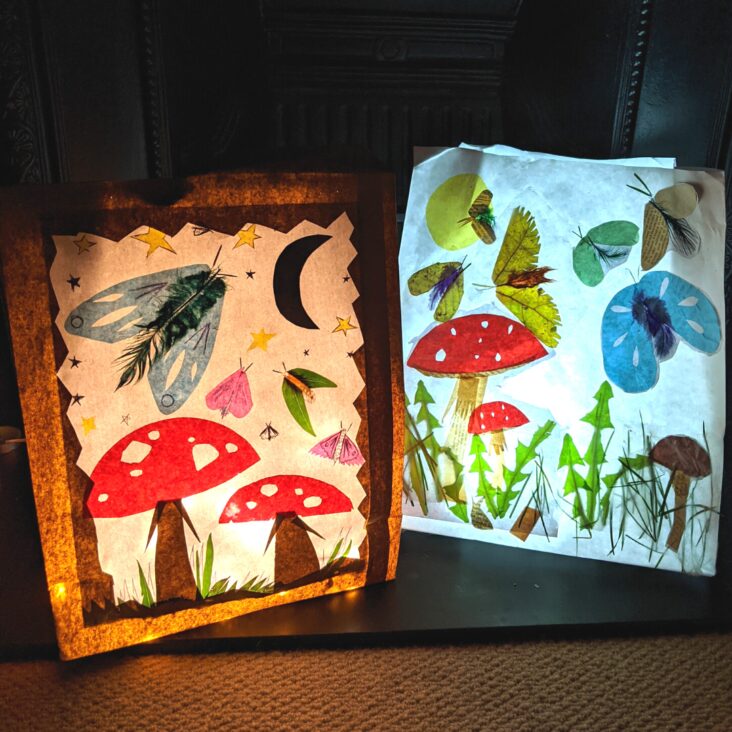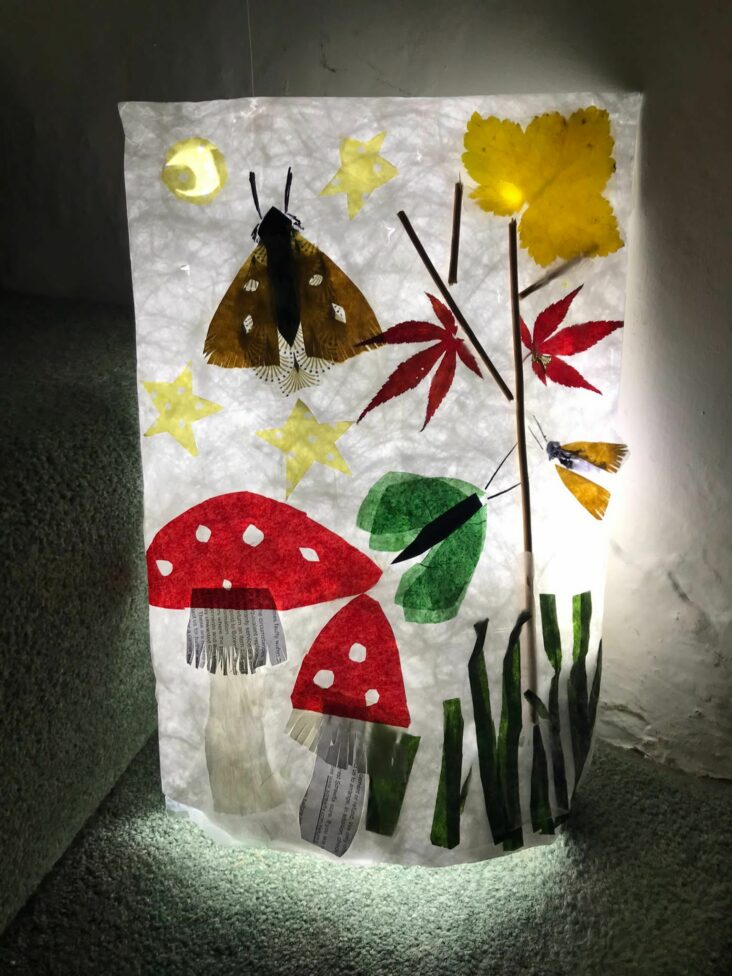 With approximately 1,060 lanterns assembled we were all ready to dive into the festival fun!
Glow Your Own
During spring and summer 2021, Fusion Arts supported Oxford Science and Ideas Festival to deliver a series of free workshops called Glow Your Own for Oxford residents. These workshops fused together technology and the creative arts, teaching participants how to build small LED lanterns that flash in sequences and colours controlled by computer code. We brought in artist Cj — Carise AleJandro, who collaborated with Glow Your Own participants and youth from the Leys CDI summer club to develop this work into a supersized responsive light-up LED artwork called Circuit of Life. This was then installed at Blackbird Leys Community Centre and debuted with a free switch-on event for Oxford Light Festival that allowed the public to interact with the high tech creation. Using phones and QR codes, people sent the lights instructions to glow with amazing patterns, colours and images!
Also on offer was some delicious Caribbean food and the chance to build your own LED lamps. The night was a great success, with young children and older generations alike coming together to enjoy this captivating piece. The artwork was left on over the festival weekend for local residents to come and enjoy. Click to watch a video of the installation in Blackbird Leys.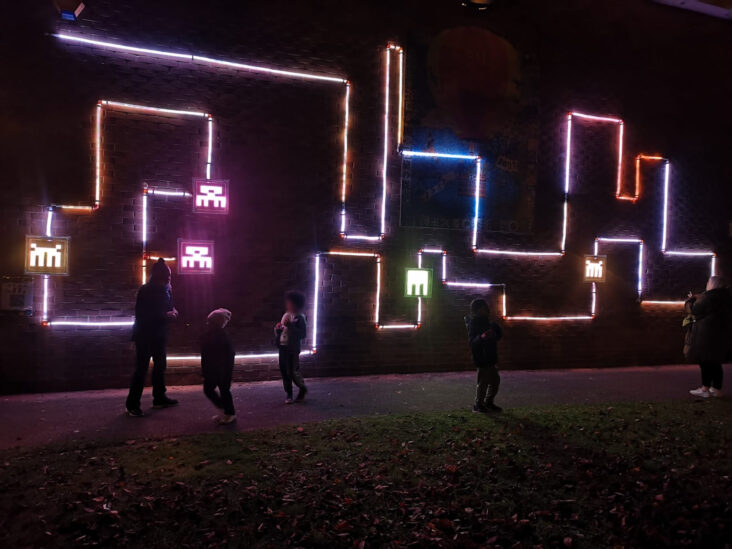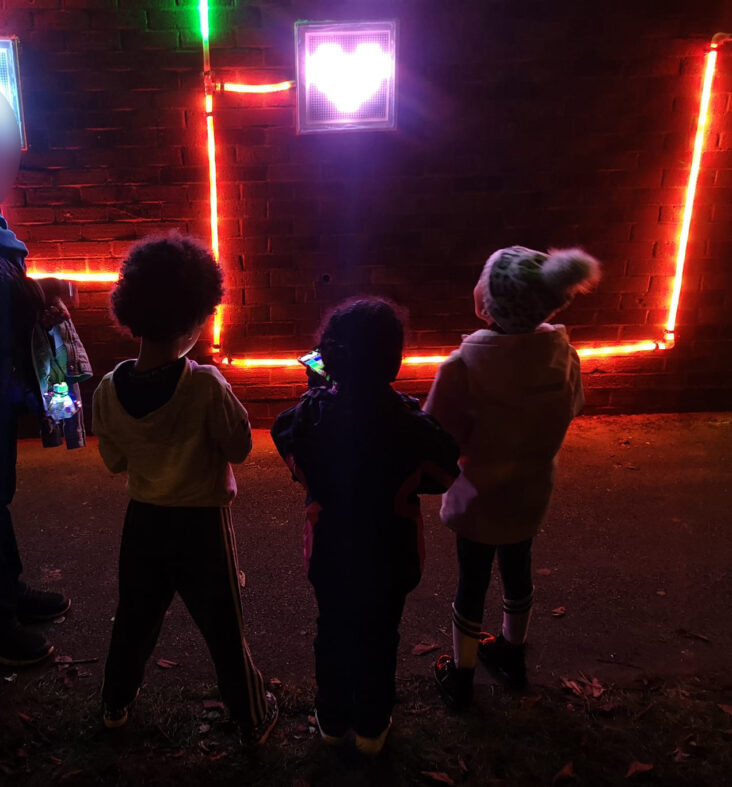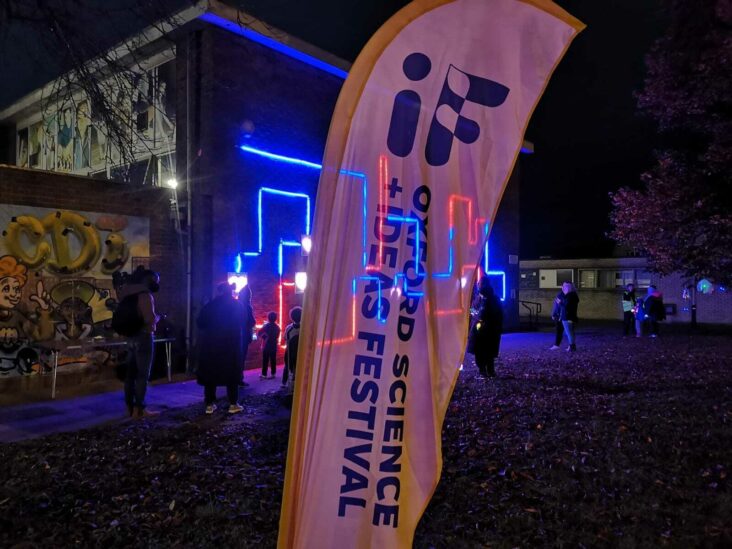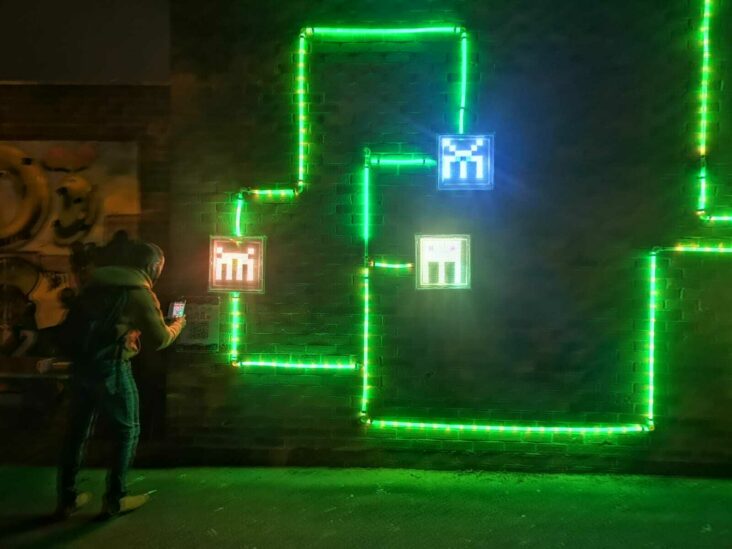 Finding the Light

Now this is where the lanterns come in! We partnered with FloFest to illuminate Florence Park for a very special community event on Saturday 20th November. With the support of local residents, Larkrise Primary School and Activate Learning, we turned the park into one big magical light celebration featuring a tree cathedral, light sculptures, dance performances, light trails, a lantern procession and even a laser show disco finish!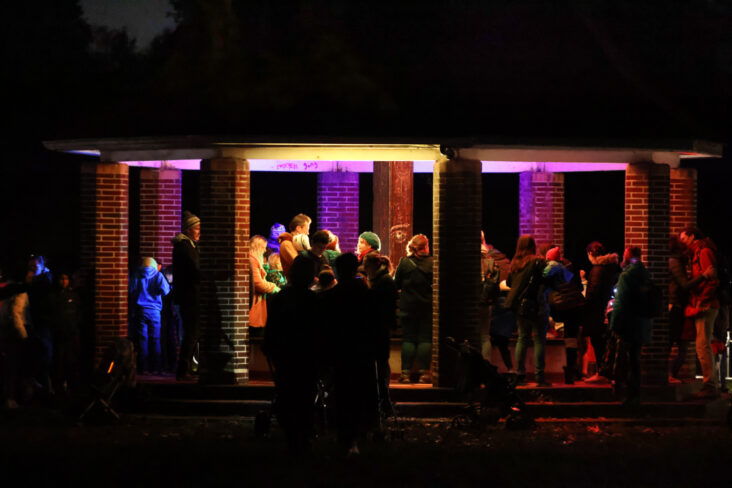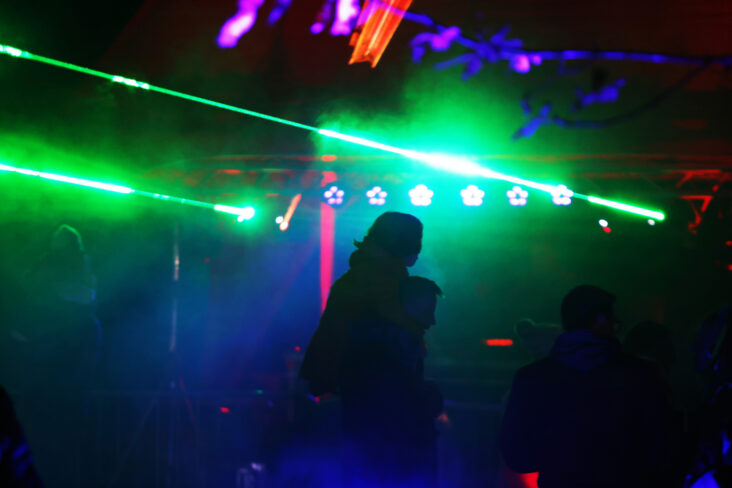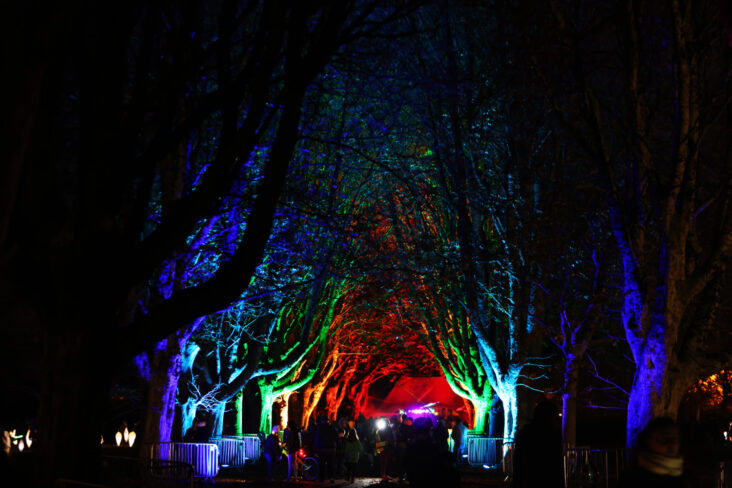 The lanterns made by schools, groups and artists were proudly displayed in a community lantern patch and along the pathways of the park. Some 3,500 - 4,000 local residents visited the event throughout the night, adding to the celebrations and sharing in the experience with their own lanterns, torches and lit-up hula hoops. The night was packed with fun from start to finish, with plenty of food, music and inspiring displays on offer.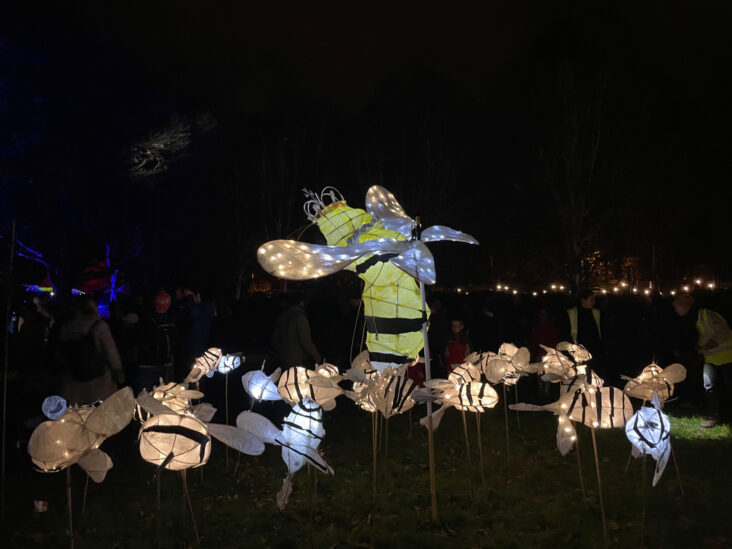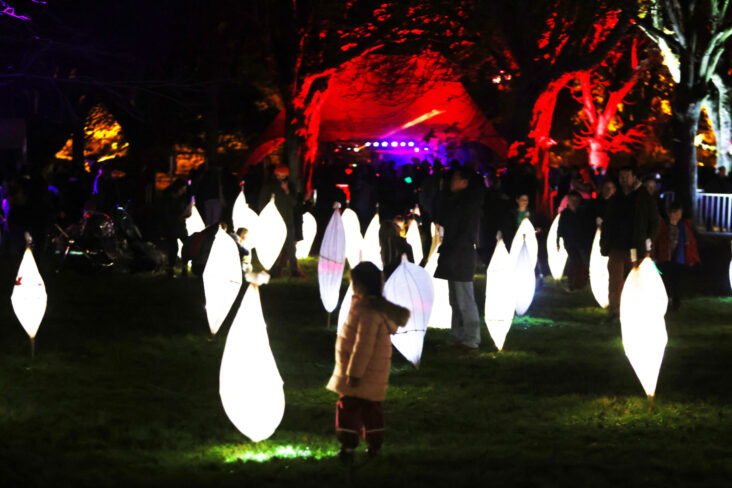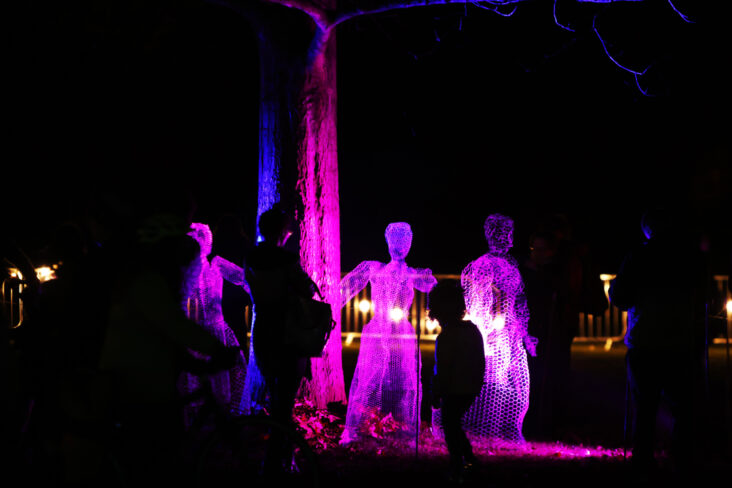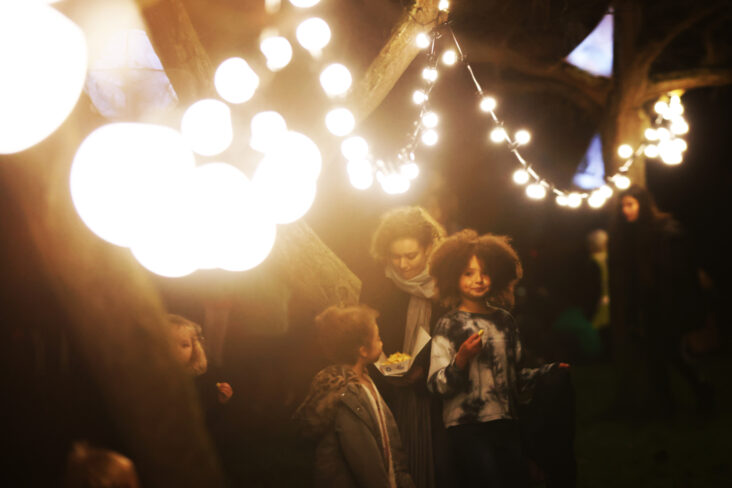 Talented students at Activate Learning documented the night and turned it into a series of short films which are a lovely memento of the evening. You can watch these here.

The evening was a major success with attendees loving the inclusivity of this free outdoor event. The whole night was made possible by local Cowley Councillors Amar and Paula, and by Oxford Business Park, who kindly sponsored the event. This support enabled us to involve and work more artists, schools and volunteers than we ever have before, helping to bring further value to the heart of the community.
It is clear from the public responses that the evening was a big success:
Such a lovely event. Thank you so much for doing this and bringing some light into the community.
Catered for real life people from every background coming together to enjoy the start of Christmas – magical!
This is brilliant, thank you so much! Please repeat!!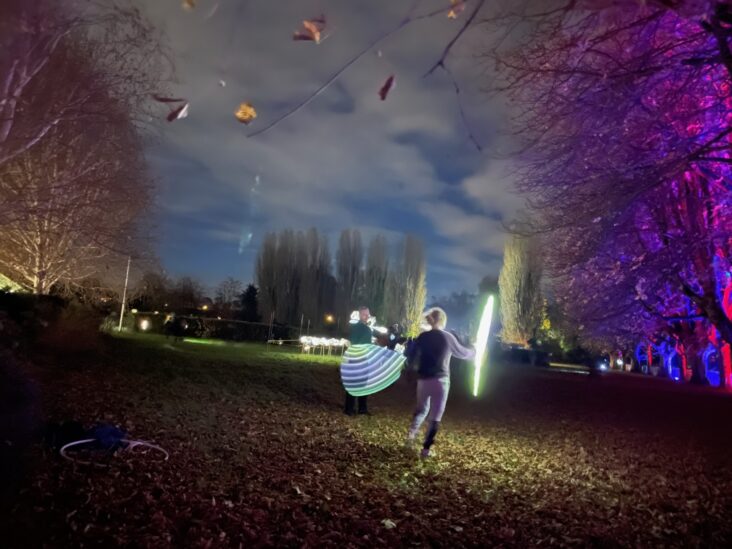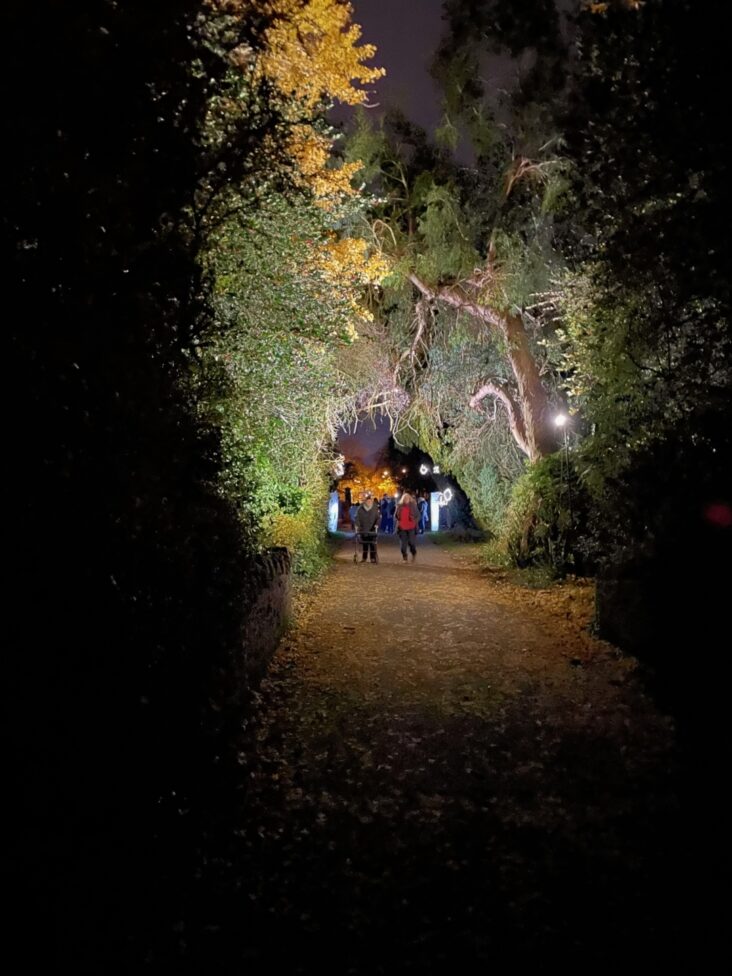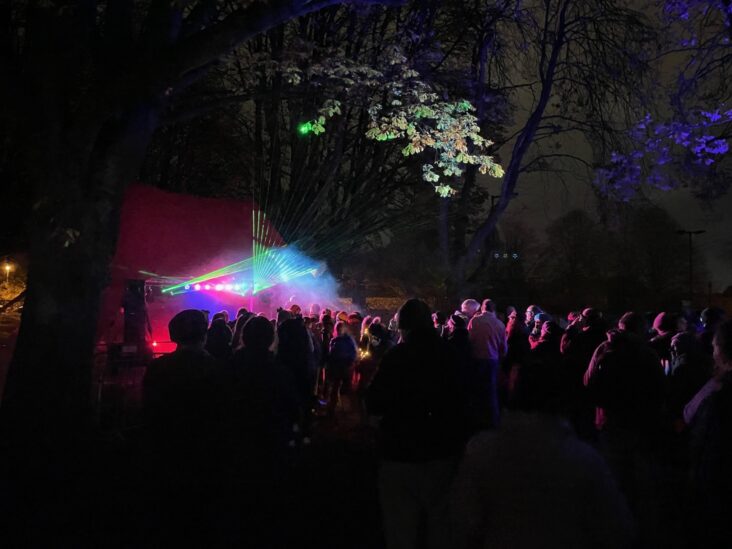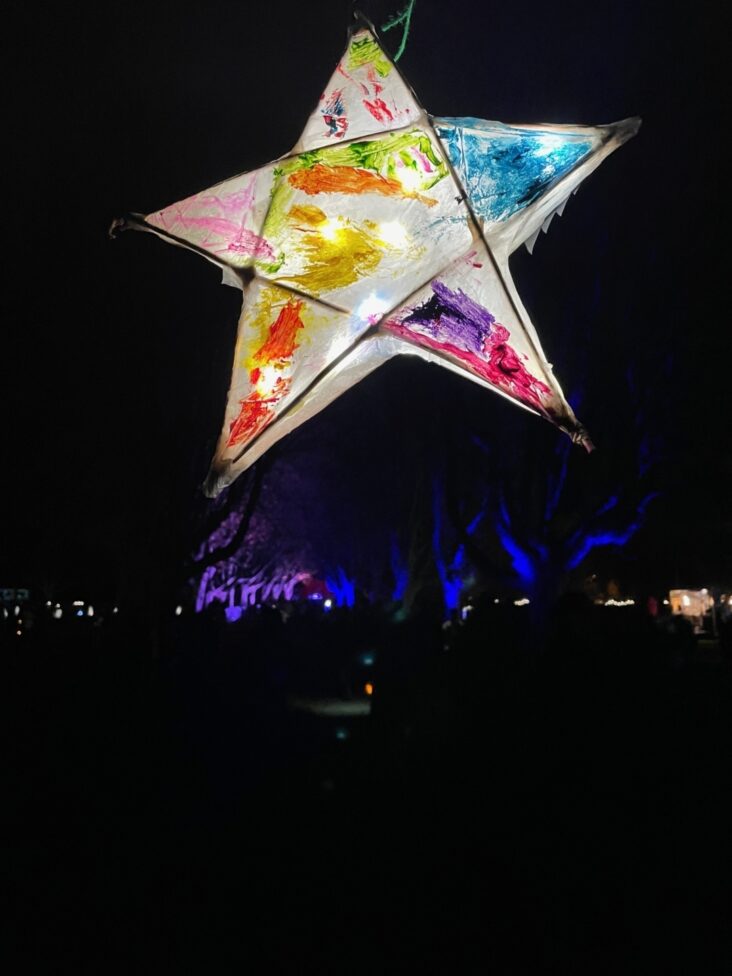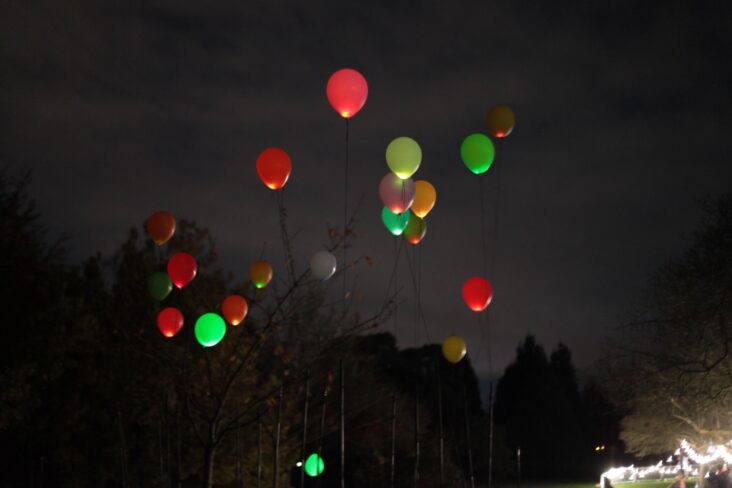 By rooting this years' activities and celebrations in local communities, Oxford Light Festival has been able widen its inclusivity and increase the number of individuals who feel connected through the project. We are looking forward to building on these successes for 2022's festival, working with partners, artists and communities to bring people together, celebrate the diversity of the city and engage people in creativity.