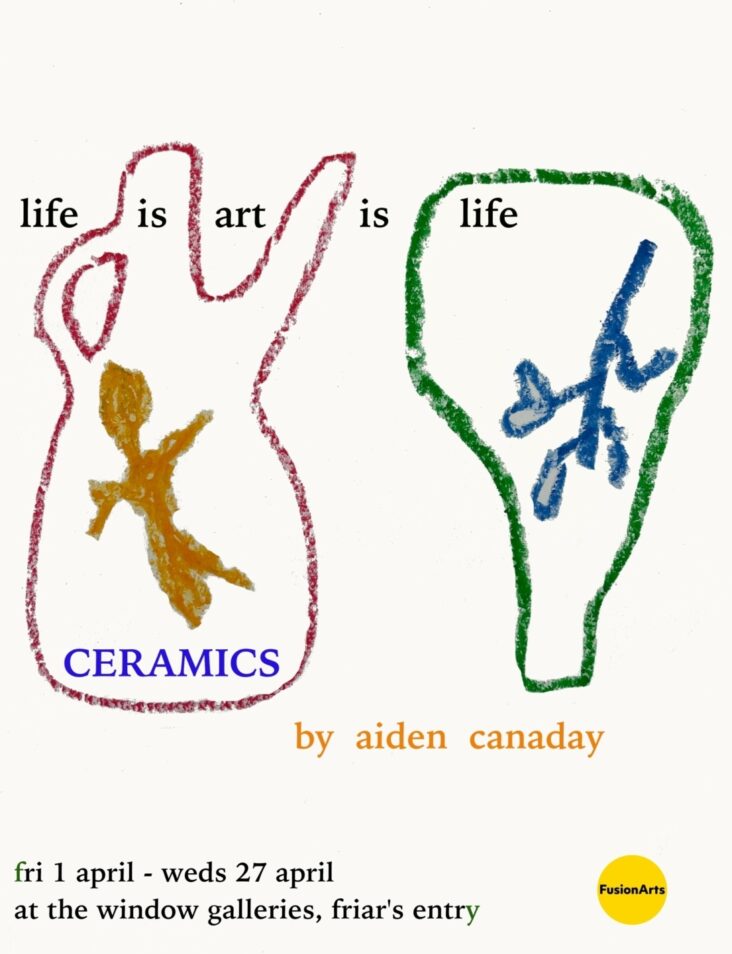 Life is Art is Life is a collection of contemporary ceramic work created by Oxford-based artist Aiden Canaday that aims to reflect stories from his own life.
In this new exhibition Canaday showcases work produced between his last exhibition in 2018 and the present day. Most of the work that will feature has been made at home during the pandemic or at Oxpots studio at East Oxford Community Centre, giving us an insight into Canaday's thoughts and feelings throughout this period. With vases, planters and plates portraying crying figures, proclamations of love, playful poetry and protests, his work not only speaks to who he is as an individual but also to aspects of community and the goodness in humanity. Hand building vessels using both stoneware and earthenware clays, Canaday's main focus and enjoyment is the decoration process, using glazes, slips, underglazes, sgraffito and wax crayons to tell the story of his life and the world around him.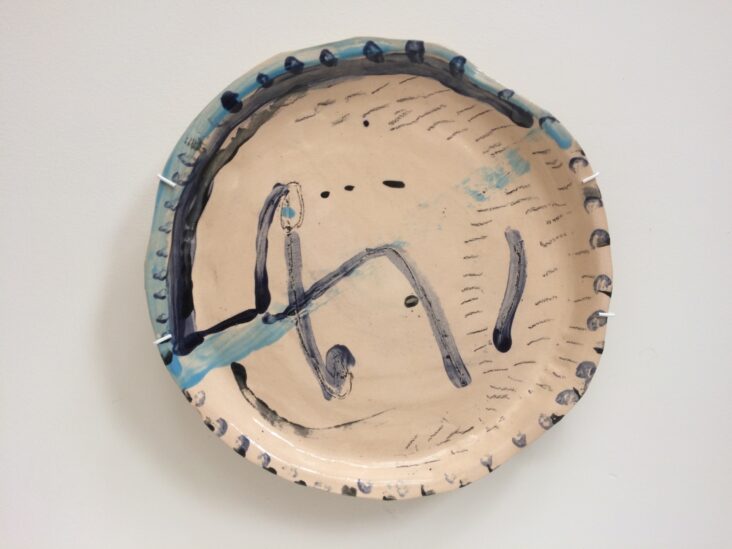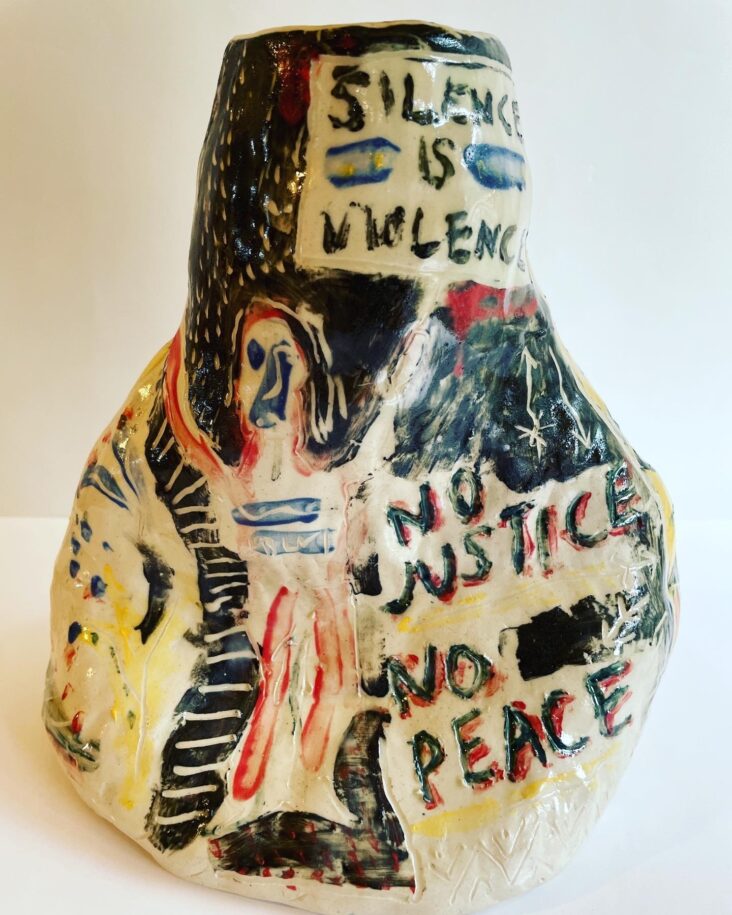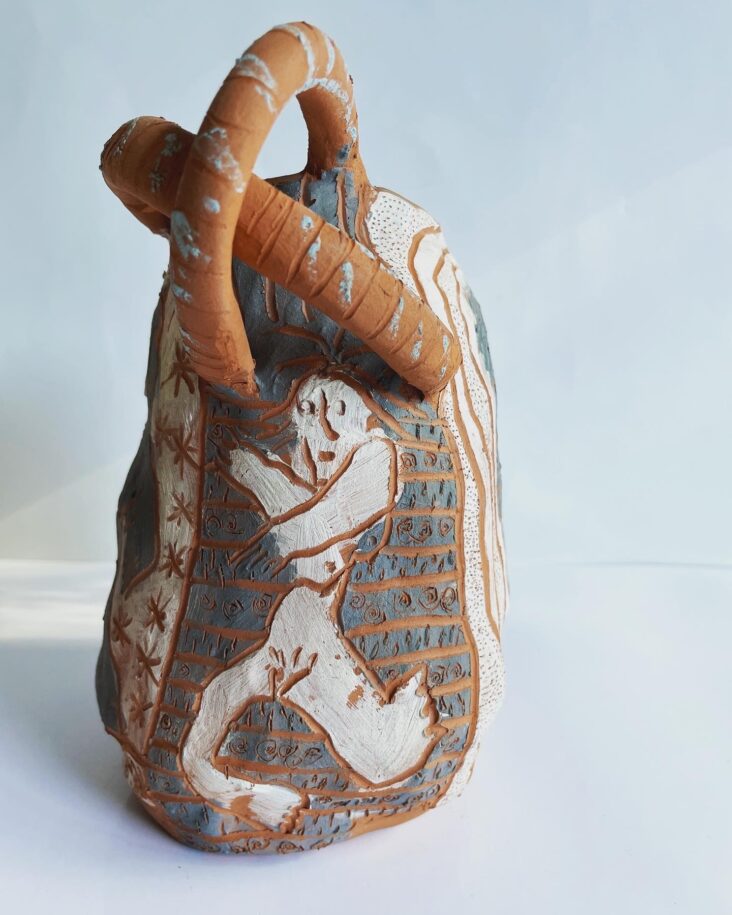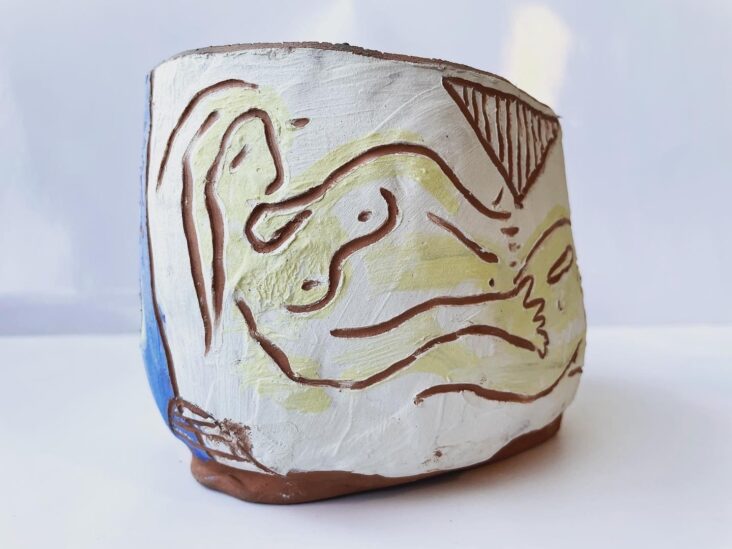 Canaday explains:
"I tend to make the works without a plan, coiling a vase from the base or using moulds and marking the wet clay with tools or my fingers before playing with different colouring processes, writing whatever is on my mind at that moment. The title of this exhibition, 'Life is Art is Life', is a play on the connection between the pieces and the life around them.

Life is Art is Life will be on display in the #WindowGalleries along Friars Entry in Oxford, OX1 2BZ from Friday 1st April to Wednesday 27th April, free and available to visit at any time. You can join the exhibition opening this Friday, between 6-9pm.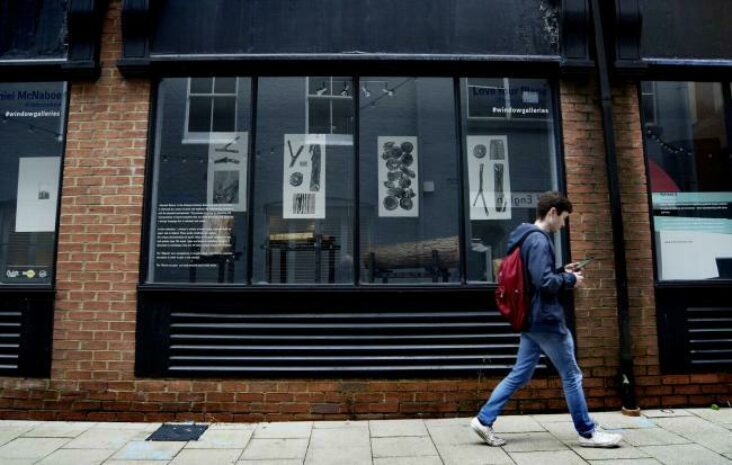 The #WindowGalleries are an innovative collaboration between Fusion Arts and The Randolph Hotel by Graduate Hotels that connects and supports Oxford's communities by creating a lively space for the public to experience inspiring work by local artists.