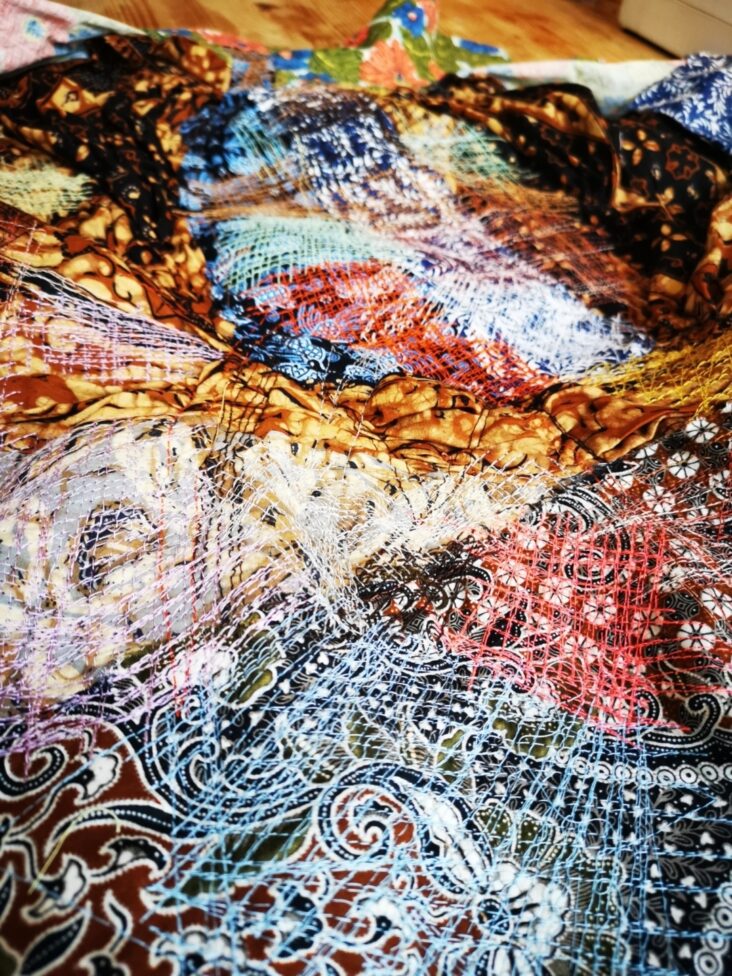 An intriguing new textiles show exploring personal heritage is set to launch in the #WindowGalleries along Friars Entry in central Oxford this Sunday.
Preserving in Stitch is a contemporary collection of work by local artist teacher Carolyn Hall that explores her identity, culture and Dutch-Indonesian heritage by repurposing inherited belongings.
In this new exhibition Hall, who studied Fashion and has worked internationally as a designer, uses fabric, clay, and objects and fragments left behind by her ancestors to piece together stories and preserve memories inspired by the recordings her mother made for the BBC War Archives about her experiences as a child in occupied Indonesia during World War II.
Hall explains:
"This exhibition has been inspired by the recording my mother did for the BBC war archives in 2005. In the transcript, she describes many stories from her experiences in Indonesia during the World War II Japanese occupation, in particular, a bus journey to Bandung to visit her father in his internment camp. When traveling with her mother (my maternal grandmother, or Oma), she lay her head on her mother's lap and felt something stitched in the lining of the skirt. Her mother shushed her as they were frightened to get caught; she had stitched money into her skirt. This memory inspired me to preserve a collection of coats that belonged to my Oma. Using stitch, I have mended, strengthened, decorated and layered the coats' interiors with all the many handed down textiles' possessions. These garments now carry the imprint of my exploration into my Dutch-Indonesian heritage."
She continues:
"Heritage is personal identity and culture creates patterns. I am challenging the patterns I have generated so far through my life by probing the historical journey of my family tree. Growing up in the UK with a Dutch-Indonesian mother and English father, I am delving further back in time to piece together the events of my ancestors and record the stories of their lives. The colonialisation of Indonesia and the interracial relationships in my family have left a trail for me to follow and visualise. I feel responsible to know and explore the history of my ancestors."
Preserving in Stitch will be on display in the #WindowGalleries along Friars Entry in Oxford, OX1 2BZ from Sunday 13th February to Saturday 26th February, free and available to visit at any time. The #WindowGalleries are an innovative collaboration between community organisation Fusion Arts and The Randolph Hotel by Graduate Hotels that connects and supports Oxford's communities by creating a lively space for the public to experience inspiring work by local artists.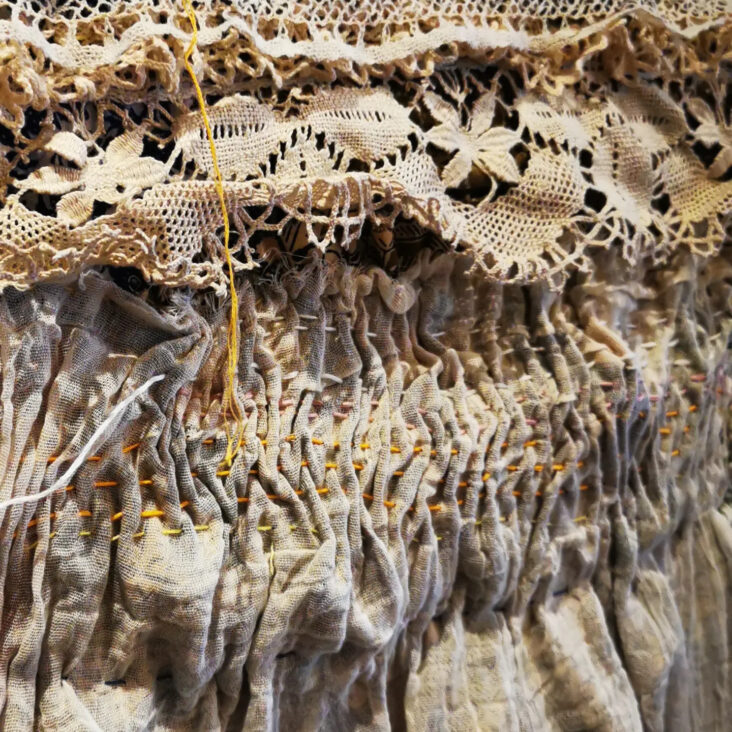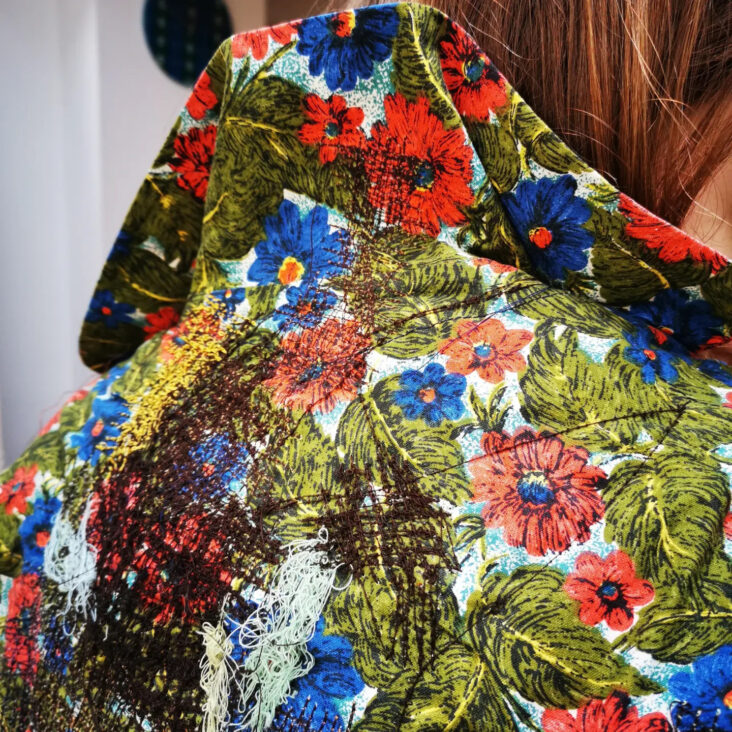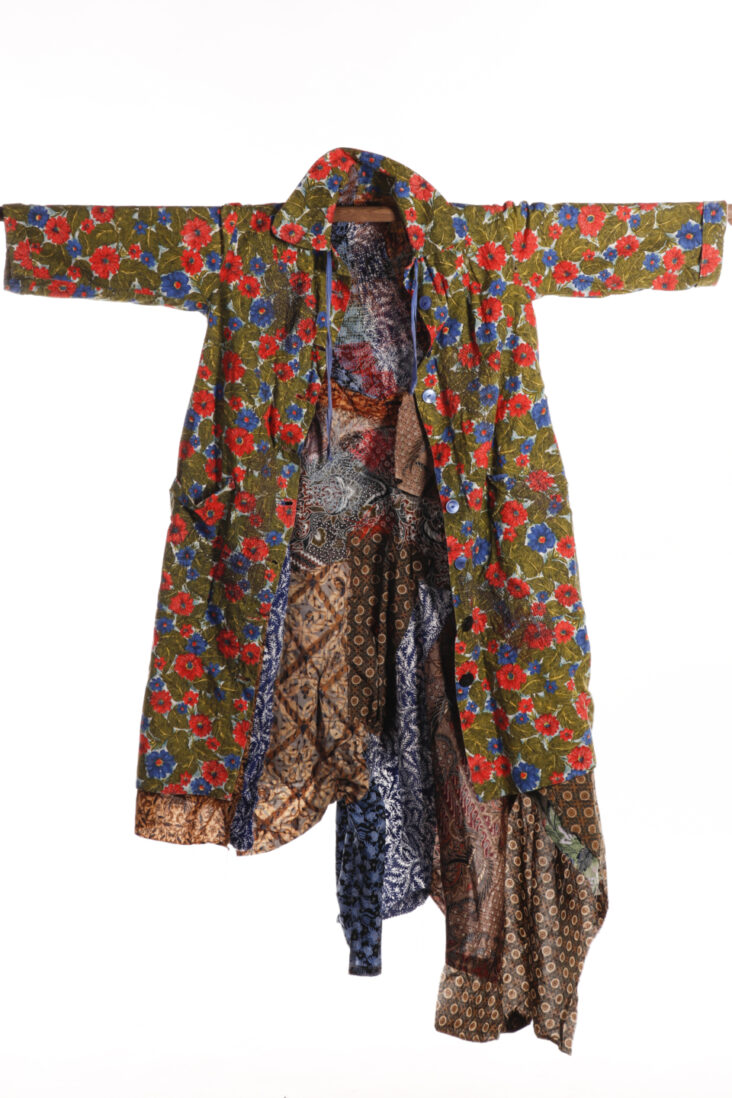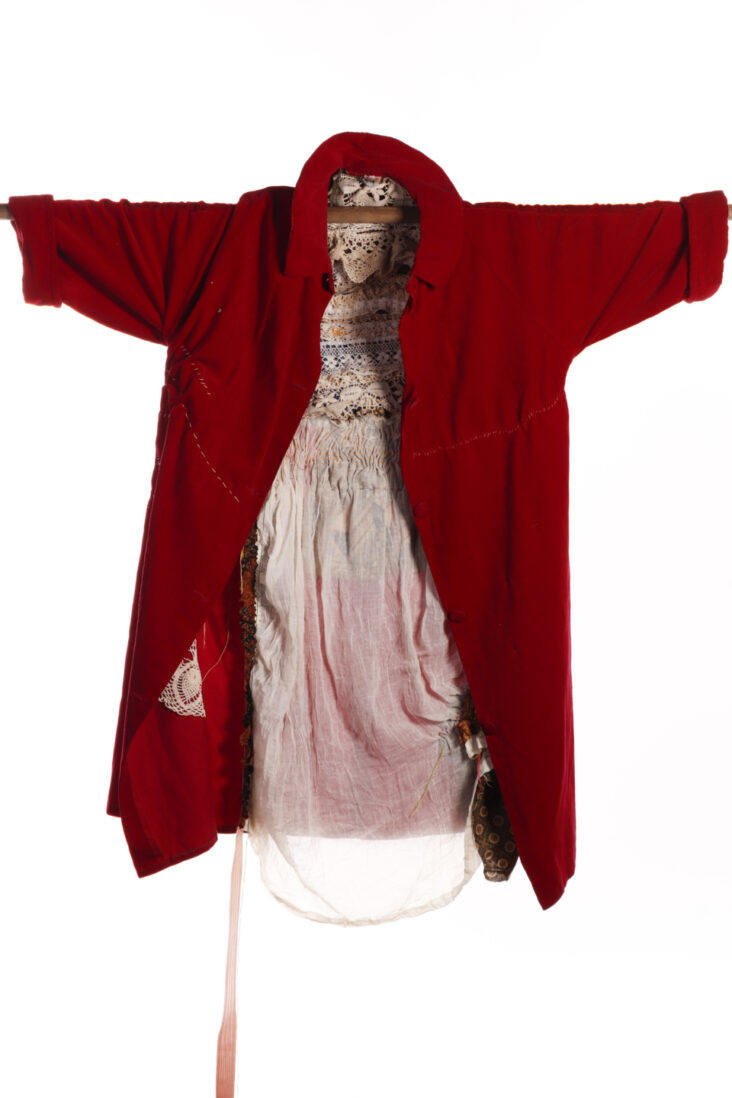 Acknowledgements
The exhibition is supported by Oxford City Council and has kindly been made possible by Arts Council England and the Department for Culture, Media and Sport who have awarded Fusion Arts with two rounds of Culture Recovery Funding.
Artist Biography
Carolyn Hall (b. 1972, London) is an Artist Teacher working in Oxford. Her current work explores identity, cultural heritage, and the repurposing of inherited belongings. Carolyn studied Fashion and has worked internationally as a designer, living in Amsterdam, New York, and London.