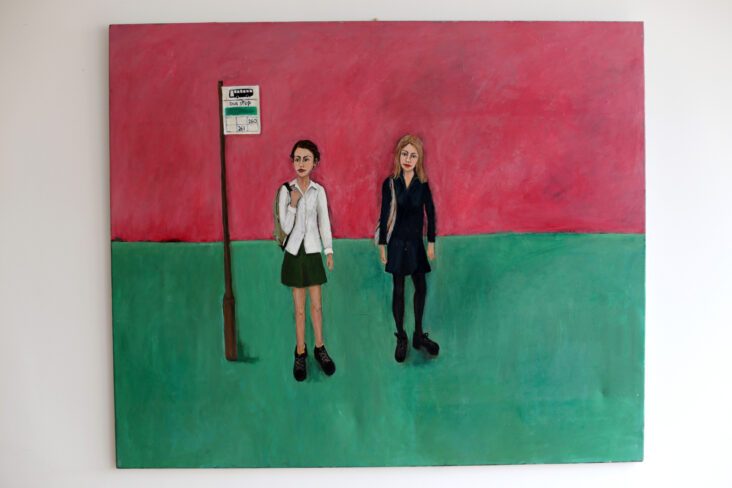 'Girlhood, Memory and the Gaze' is a series of contemporary oil paintings by Oxford based artist and educator Juliet Henderson. This exhibition showcases seven thought-provoking pieces of work exploring notions of femininity, the sexualised gaze and tender memories among other themes. In her paintings of girlhood, Juliet explores how depictions of younger or older girl figures transform memory into paintings that celebrate moments that are joyful, mundane, and difficult. Central to Henderson's work is the notion of frozen moments, captured stills of inner and outer life experiences; incarnations of experiences seared into the psyche and body by trauma or nostalgia.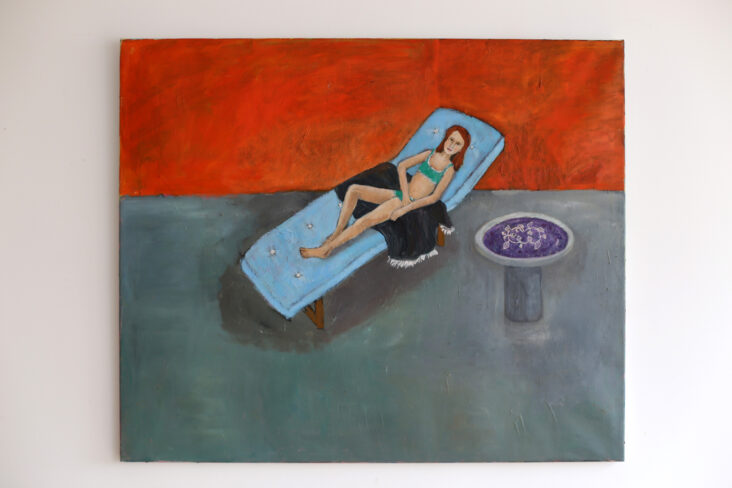 Henderson explains:
"In representing girlhood, memory and the gaze, the Window Galleries display also makes a broader statement on what memory means today and how we recall memory in everyday lives and practices. The act of painting is a journey from blank white canvas and an initial idea to final image. Memories of bright patterns on a dress, or a particular piece of furniture are joined together, as layer by layer, painting produces memory in a form that is not known until the painting is finished. Painting is presented as a way of entering and re-entering 'girlhood/womanhood/the feminine' as a never-ending source of memories. The girl is the agent of memory."
Girlhood, Memory and the Gaze will be on display in the #WindowGalleries along Friars Entry in Oxford, OX1 2BZ from Saturday 30th April, free and available to visit at any time.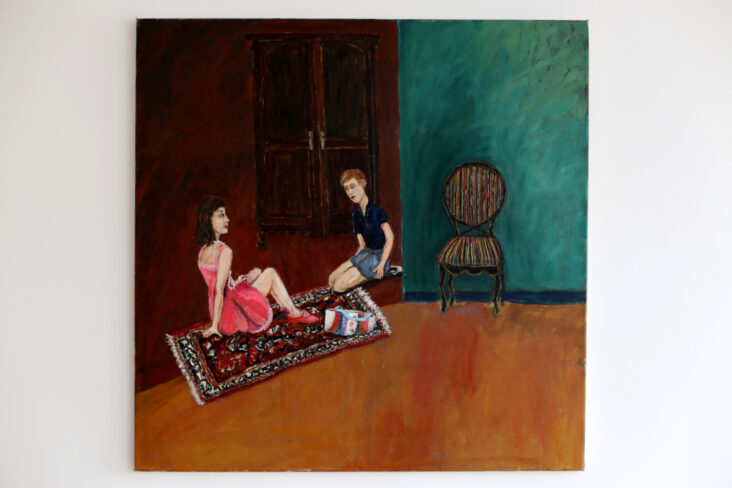 The #WindowGalleries are an innovative collaboration between community organisation Fusion Arts and The Randolph Hotel by Graduate Hotels that connects and supports Oxford's communities by creating a lively space for the public to experience inspiring work by local artists.