Now at number 95 is 'Comfort Zone': an exhibition of felt figures by artist Ellie Thompson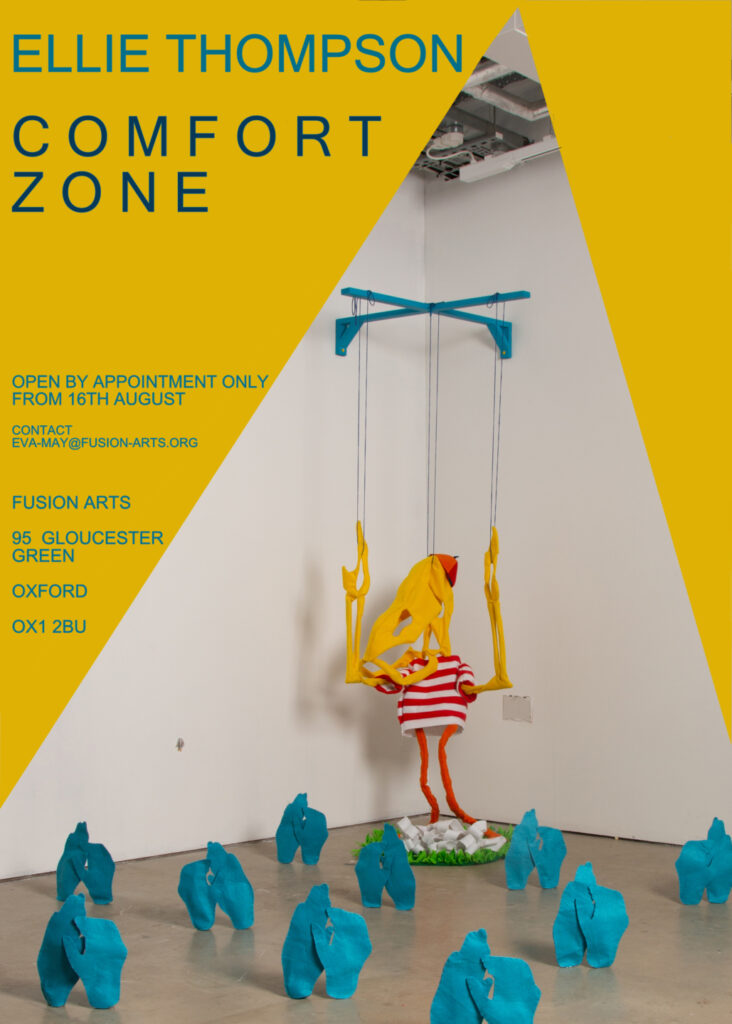 In this new exhibition, Ruskin School of Art graduate Ellie Thompson presents a showcase of whimsical creatures entitled Comfort Zone. Thompson's interest in schadenfreude and a cartoonish sense of humour informs each of her soft felt sculptures.
She explains:
"My characters are at once extinct and alive, forever stuck in a sticky situation. The flightless bird is of particular interest to me."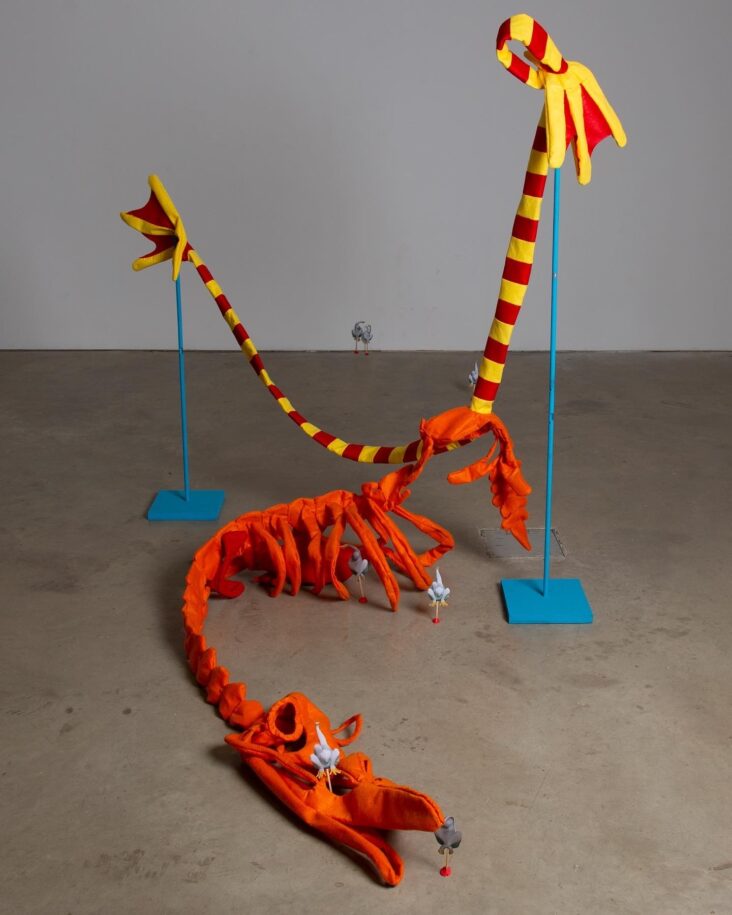 Comfort Zone will be on display in 95 Gloucester Green Oxford, OX1 2BU from the 16th August until the 13th September, free and available to visit by appointment. Please contact eva-may@fusion-arts.org if you wish to make an appointment or alternatively take a peek at Thompson's creatures through the windows at any time.
There will also be an open evening viewing on Thursday 25th August, 6-8pm. Find out more details here: Open Event: Evening View of 'Comfort Zone' by Ellie Thompson.