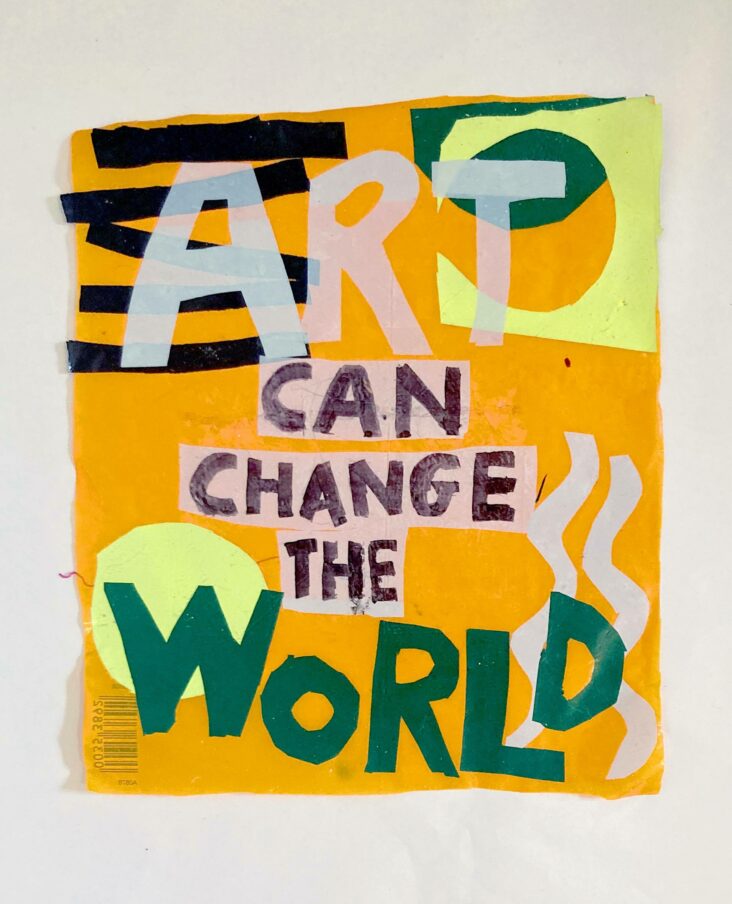 We are excited to introduce Art Can Save the World, an exhibition of banners made from recycled materials brought to us through a collaboration between activist and artist Siân Klein and Green Arts Oxfordshire Network.
To give some context on how these banners were made, Green Arts Oxfordshire Network kicked off Marmalade (a fringe-arts week) at the Old Fire Station on 5th April with a day-long event bringing together Oxfordshire's cultural organisations, artists and anybody wanting to respond creatively to the climate crisis. In a session called 'Art Can Save The World', participants collectively considered how to produce creative projects in response to the climate and ecological crisis. Together, they explored how to move from anxiety and denial to optimism and activism.
During the session, participants imagined creative projects that respond to categories of the Green Arts Charter, a 10 point pledge and guide on how we can work together to progress towards climate justice and a zero-carbon future.
Activist, designer, and artist Siân Klein then hosted a banner making workshop which involved using recycled plastic carrier bags to create collage-style art with heat-pressing techniques. These banners are now being displayed in this exhibition and show a creative response to words and phrases from the conversations that took place.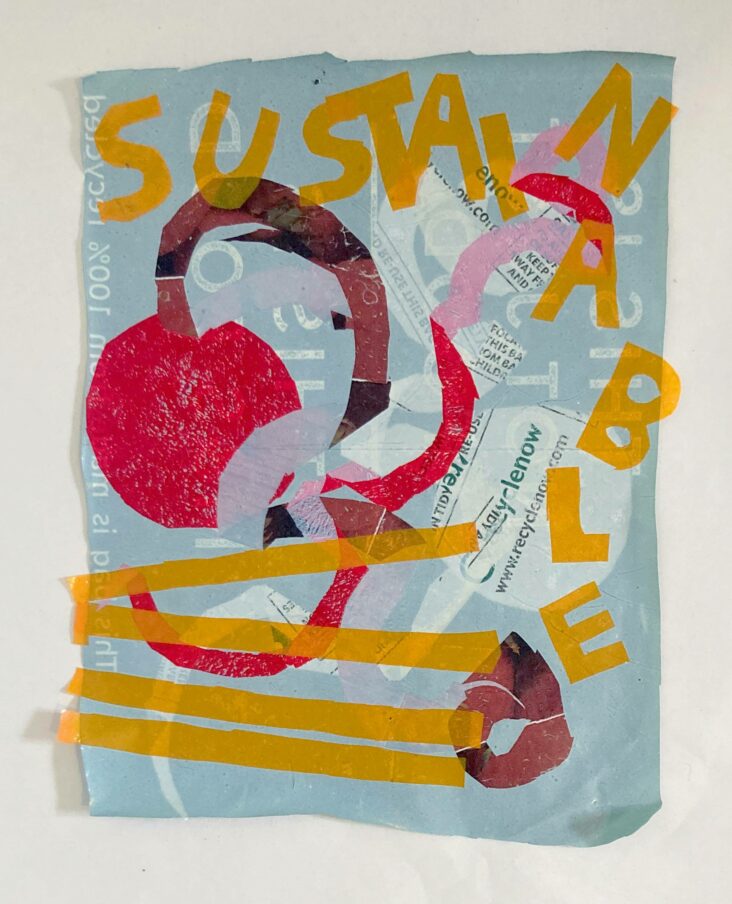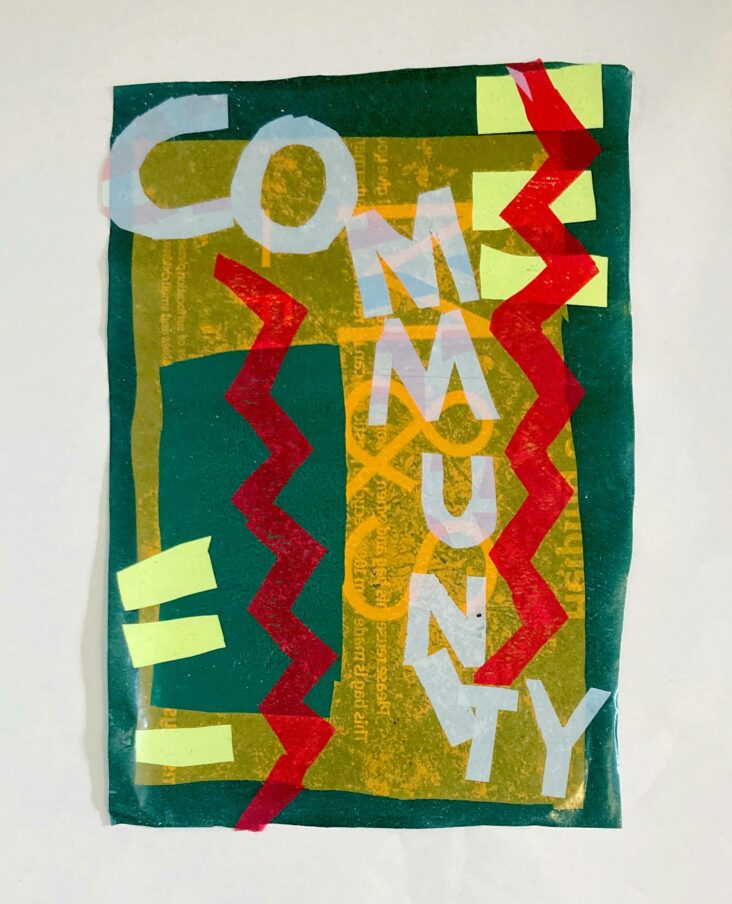 Art Can Save the World will be on display in the #WindowGalleries along Friars Entry in Oxford, OX1 2BZ from 14th April until the end of the month, free and available to visit at any time.
The #WindowGalleries are an innovative collaboration between Fusion Arts and The Randolph Hotel by Graduate Hotels that connects and supports Oxford's communities by creating a lively space for the public to experience inspiring work by local artists.