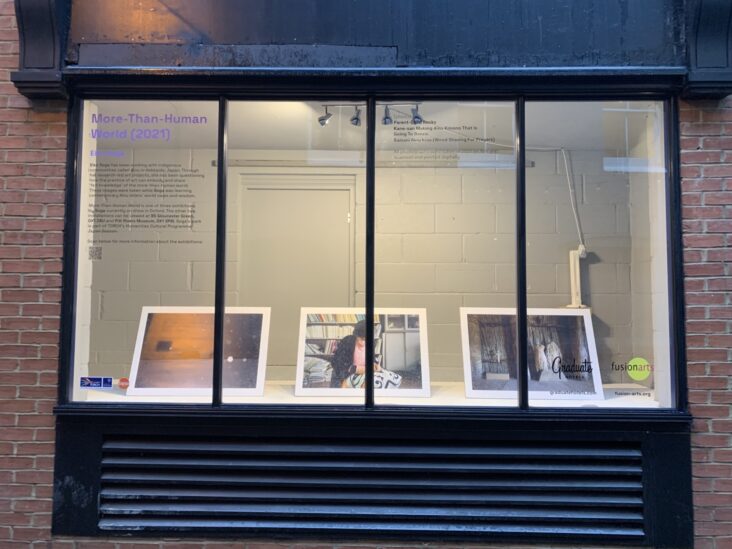 Two exhibitions featuring artwork by artist Eiko Soga have just launched in our city centre spaces!
Soga's work combines video, poetry and ethnography based on the value system of the Ainu, who are the indigenous people of the Japanese and Russian owned lands surrounding the Sea of Okhotsk. The work focuses on women's affective gestures, and questions how art might engage with a sense of value that generates ecological and empathetic knowledge. Soga has spent time with Ainu communities in Samani, Hokkaido, Japan to connect and develop this work.
The work will be shown in two Fusion Arts spaces; the #WindowGalleries along Friars Entry and in 95 Gloucester Green from the 8th November. There will also be a third installation by Soga on display in the Pitt Rivers Museum. Please visit their website as booking may be required. Each show is part of TORCH's Humanities Cultural Programme, Japan Season.


About the exhibitions
'My Neighbour's Meal' 95 Gloucester Green, Oxford, OX1 2BU 8th - 19th November, open daily 12-4pm, free
In this exhibition, Soga raises a question: Do you ever envision the kind of culture your neighbours grew up with and lived in? By focusing on the food and cooking practices of the Ainu people, she starts a conversation about this.
Between 2020 and 2021, Soga learnt traditional Ainu cooking from an Ainu elder, Ms Kane Kumagai in Samani in Hokkaido, Japan. Traditional Ainu cooking is considered to be ecological and community oriented. Soga looks at cooking as a space to exchange empathy, mutual effort and lived knowledges, in order to unpack the interrelationships among historical, cultural and natural landscapes. Attempting to unfold this complex social landscape has allowed her to learn stories of disvalued knowledge through a compassionate approach. As a result, she has gained a better sense of how our sensory knowledge-based engagement with both people and nature contributes to a diverse ecosystem.
In 2016, Soga also worked with an Ainu hunter called Mon-chan in Nibutani in Hokkaido. He took her to the mountain where he hunts and she tried to understand what hunting means to Mon-chan experientially. The result is a video work showing the process through which she unlearnt her social norms and tried to embody Mon-chan's values.
Through this installation, Soga hopes to encourage audiences to be interested in the culture of people who are close to us physically but who might be far away emotionally and culturally.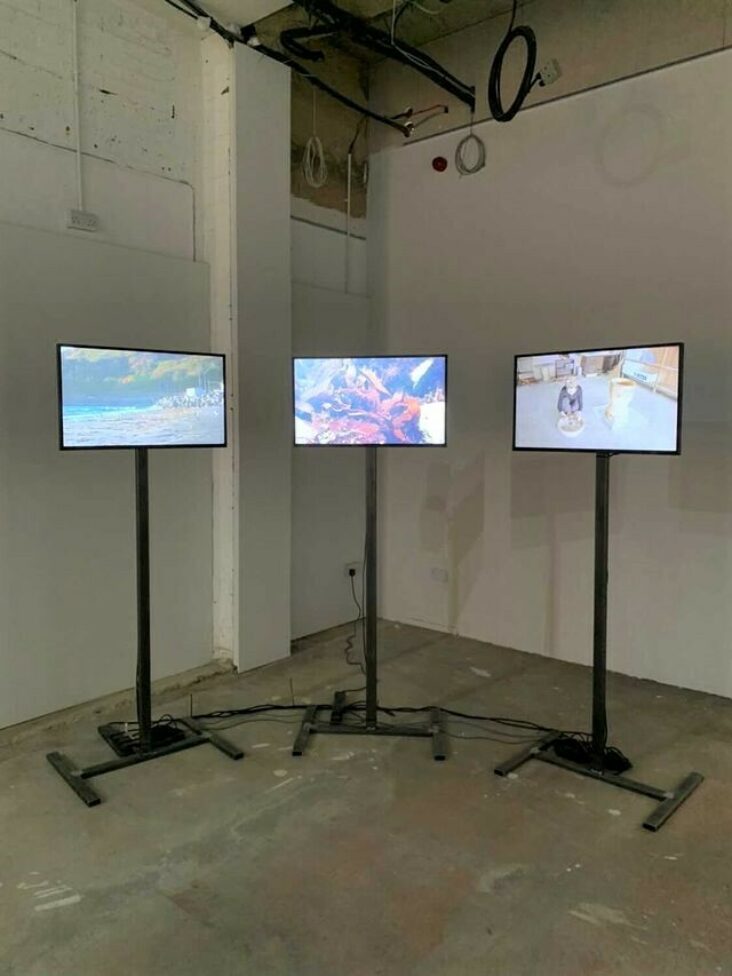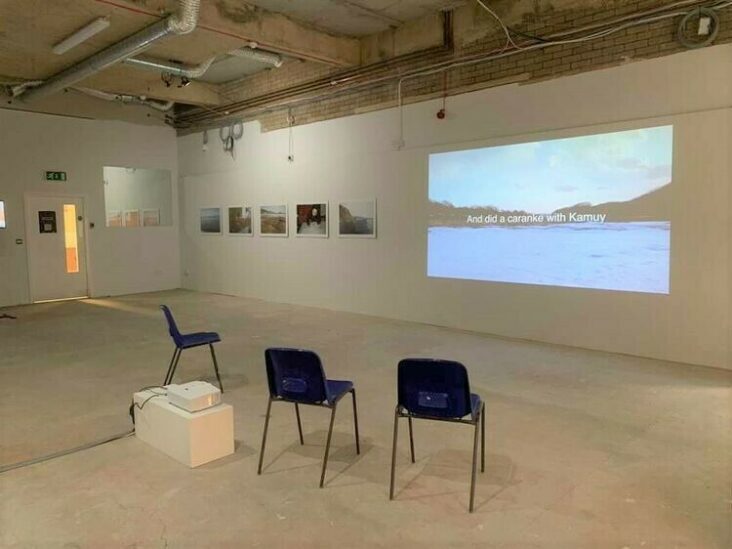 'More-Than-Human World' The #WindowGalleries, Friars Entry, Oxford, OX1 2BY 8th - 30th November, available to view 24/7, free
In More-Than-Human World Soga presents photographs that were taken during her time in Hokkaido, Japan learning Ainu elders' wisdom and way of life. Soga's research-led art projects, question how the practice of art can embody and share 'felt knowledge' of the more-than-human world. ⠀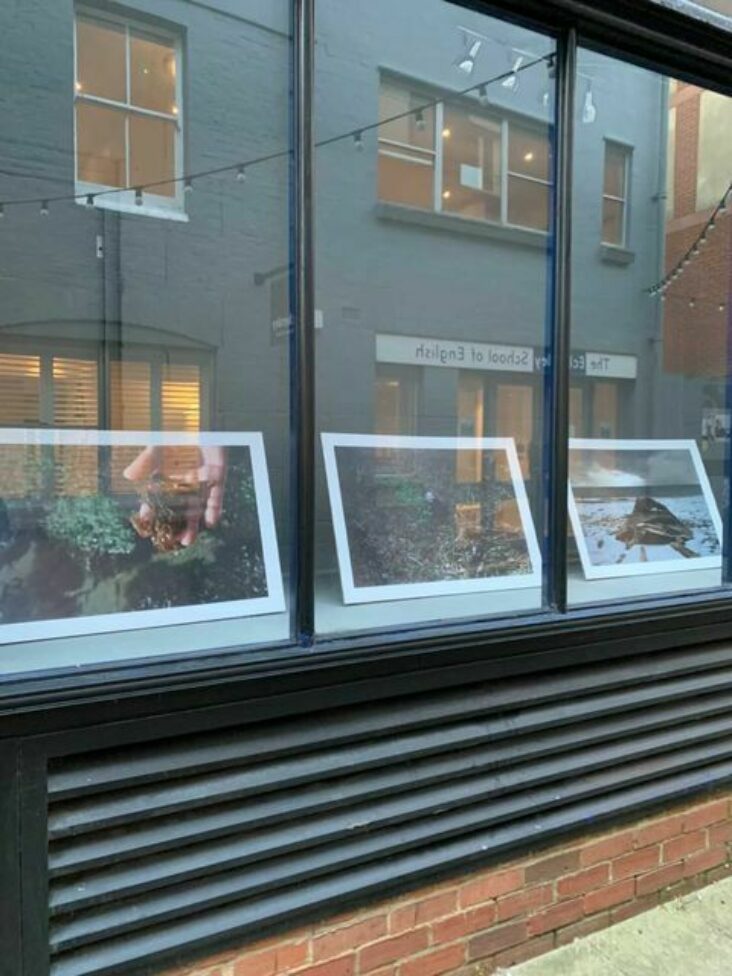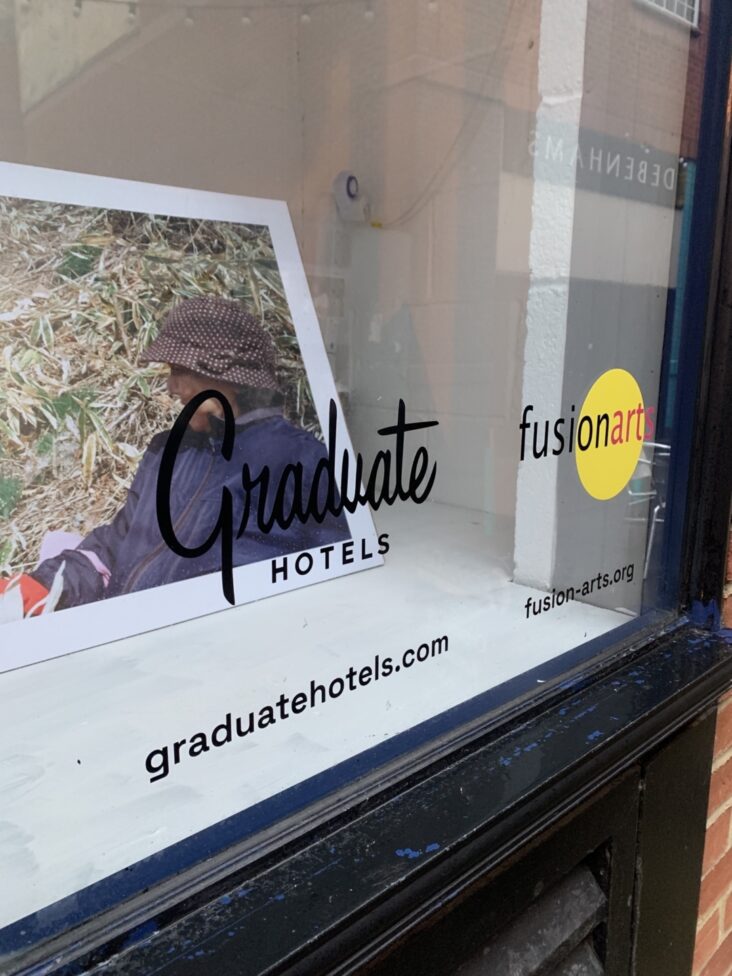 ⠀
'Autumn Salmon' Pitt Rivers Museum, Oxford OX1 3PW 8th - 30th November, free, please visit their website as booking may be required
In 2016, Eiko Soga lived with an Ainu woman called Ms Katsue Kaizawa and studied the making of Ainu kimono, embroidery, and salmon-skin shoes. In this Autumn Salmon she focuses on the idea of process and making-as-sensory-study.