Alongside North Hinksey Parish Council and development funder Vale of the White Horse District Council, Fusion Arts is working in partnership with local artists to manage the creation of several exciting new public artworks in and around the Botley West Way Square development.
Following a December 2020 callout, North Hinksey Parish Council have commissioned artist Nor Greenhalgh, stone carver Alex Wenham and mosaic artist Clare Goodall to create three separate yet interconnected works for this project. The new initiative aims to create intriguing, playful and place-specific art for the public to engage with, that will bring vibrancy and local character to the new West Way Square development. The pieces are currently in the development stage, and, subject to approval, will offer something for the whole community, with their concepts and designs being inspired by Botley's history, heritage, wildlife and people.
To inspire the designs further, a process of community engagement and consultation is taking place, with the artists so far having consulted local historical material and having held sessions with local groups, schools and members of the community. This will continue on Saturday 19th March with an open community consultation and activity day at West Way Square and Seacourt Hall to which all are invited, running 2pm - 5pm. Drop by and meet the artists, ask them questions, learn more about their commissions and try your hand at some mosaic and drawing activities!
Artistic processes so far

The artists have undertaken a number of activities to learn more about the area and engage with the community. They spent two days meeting with local residents and councillors and consulted with the Botley GAP action group, both of which were valuable opportunities to determine what was required from the project and discuss the type of public artworks that might be desirable in and around West Way. The artists were also taken out on a walk by local nature experts to explore Botley's wildlife and ecological habitats. Furthermore, they spent an afternoon speaking to members of the Botley Lunch Club about what the area around West Way means to them, and their views and hopes for the new development. Local councillors talked the group through the history of Botley and introduced them to volunteers at the local food bank. A member of the Howse family, who grew up on the farm that used to be where West Way is now, walked Nor around the site, showing her some original milk bottles which had just been unearthed by the builders.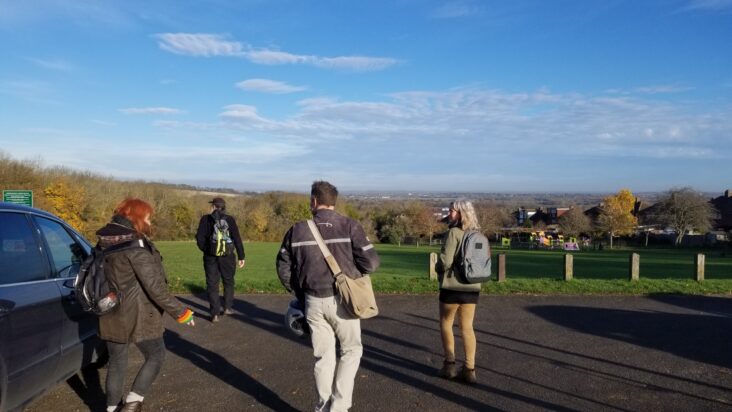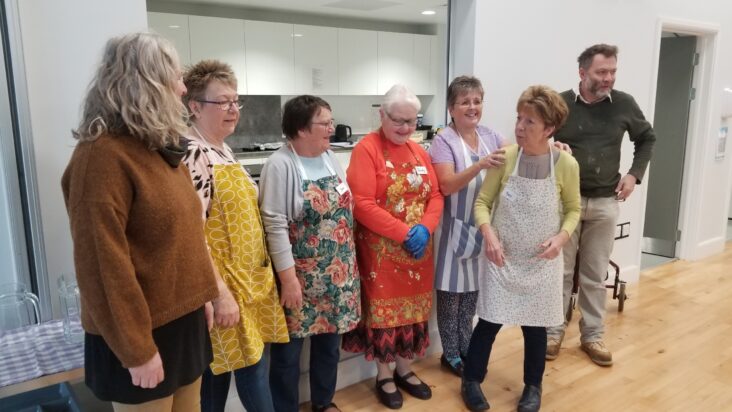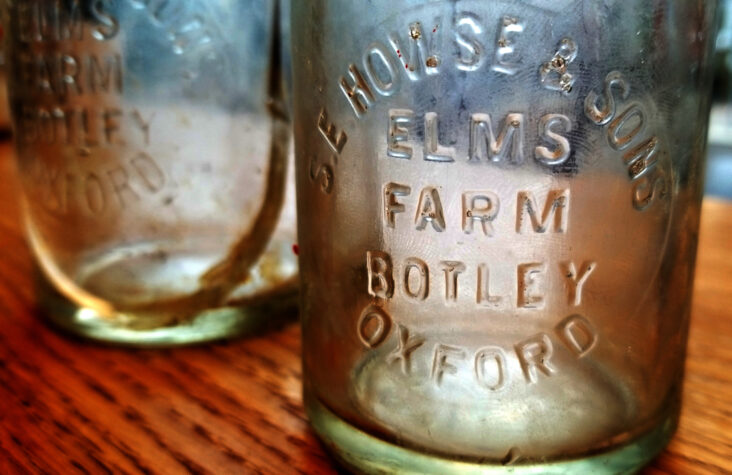 The commissions at a glance

Artist Clare Goodall, who has more than 24 years experience creating commissioned interior and exterior artworks, intends to produce a series of vivid wayfinding mosaic panels for the front of the Seacourt Hall. Inspired by the wildlife she encountered while on the nature walk detailed above, she has conducted a number of workshops with year 6 students at local primary schools. During workshops, the pupils were given images of local insects and plant life that had been photocopied by Clare at different scales. The pupils were given tasks to either look at the shapes of the flowers, leaves and bugs, and paint or draw them boldly, or to use magnifying glasses and focus on drawing nature in detail. These drawings are now being incorporated into Clare's designs for the mosaic panels, which will depict Botley's wetlands and wildlife in different scales and perspectives.
Clare says:
"After speaking with members of the Botley Lunch Club about how the area has changed during their lifetimes, it became clear to me that there is a need to bring some natural elements back to West Way. My hope is that this commission will add a unique new organic aspect to the development that connects with the greenery and wildlife of the surrounding area and engages the community for years to come, showcasing the amazing creativity of local primary school students."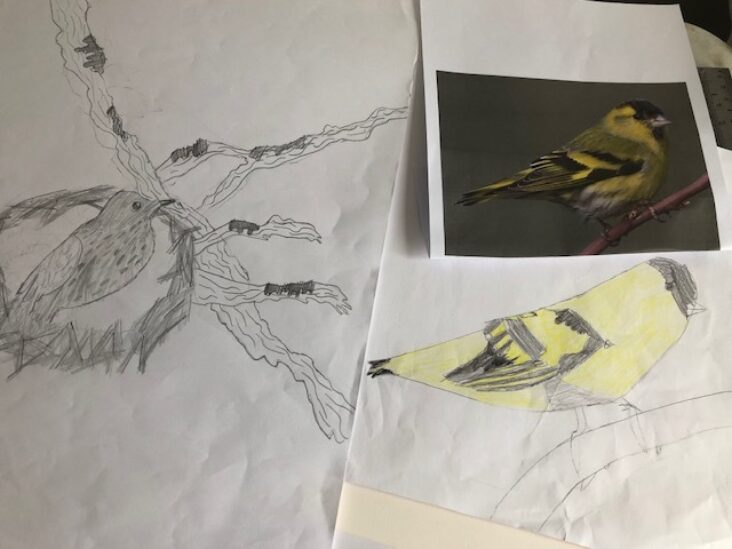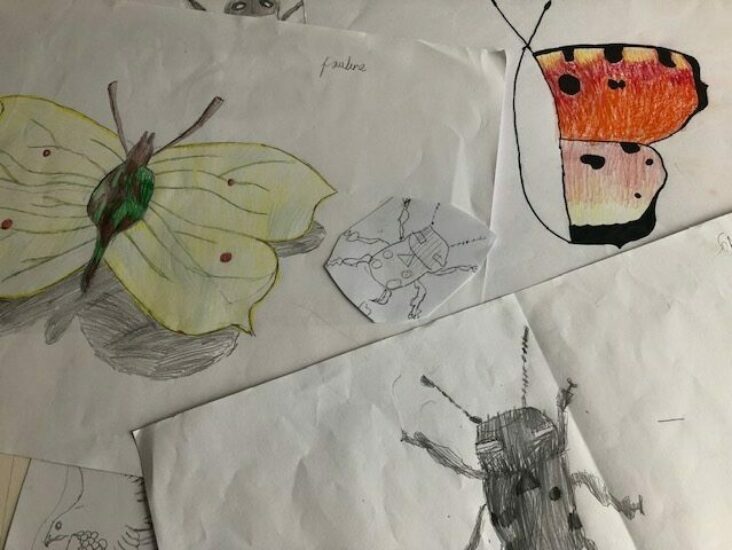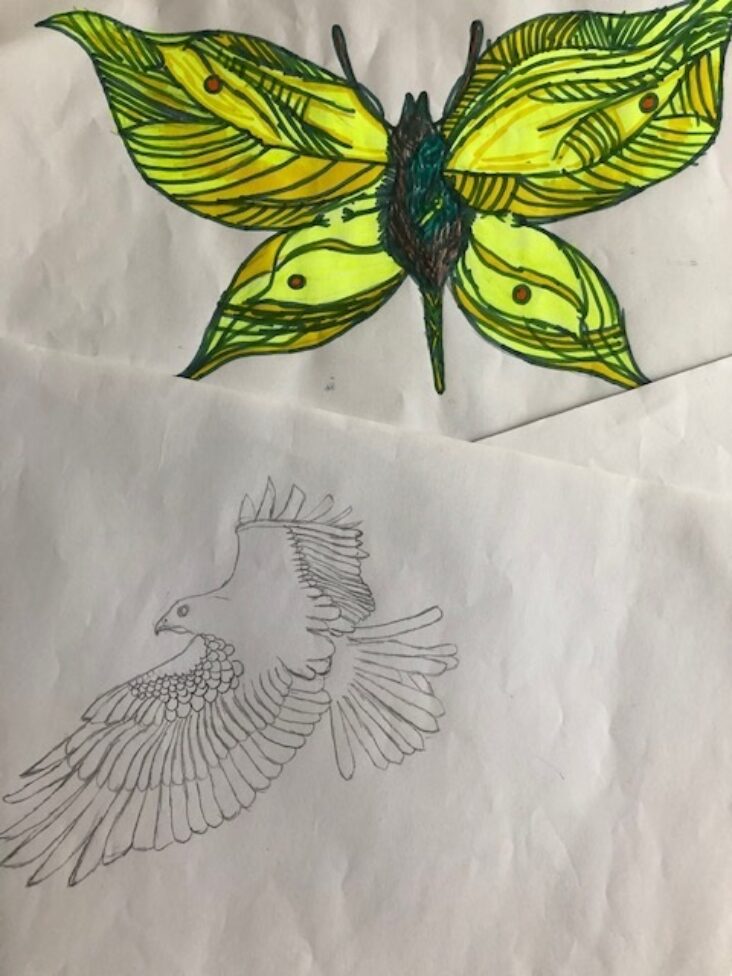 Stone carver Alex Wenham has also been inspired by the nature walk and for his commission, plans to install a number of playful stone boulders in West Way Square, including two standing stones featuring pierced circular openings, one that is climbable and one showcasing a carved hare in tribute to the local wildlife.
Alex explains:
"When we met with Botley GAP, we learnt that Botley is viewed as a 'gateway' to Oxford and that there is a local desire to see this connection and relationship represented through public art. The circular opening in my stone piece will pick up on this theme of Botley as a 'gateway' to the city, while the wild hare feature will be presented in relation to Clare's mosaic pieces. When looking through the pierced stone circle at different angles, you will be able to see the hare come alive against these local wildlife-inspired backdrops. This panoramic interaction is an ode to Botley's beautiful panoramic views."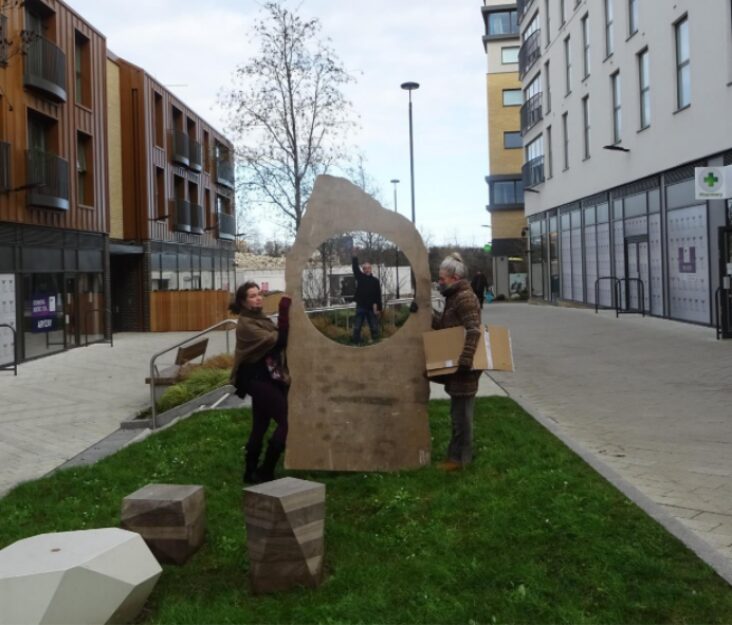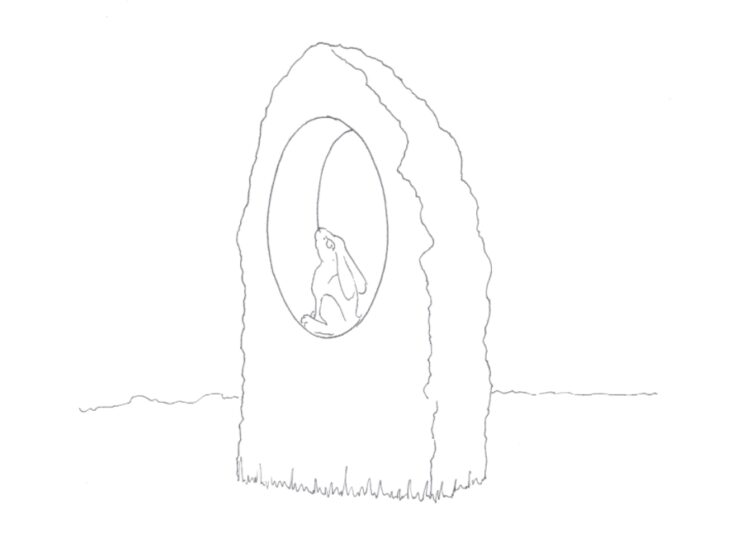 Oxford based artist Nor Greenhalgh's public art practice takes in local history, urban research and mural design with recent projects including murals in Frideswide Square and the Bullingdon on Cowley Road, Oxford. For her commission, she plans to brighten the pedestrian area beneath the ring road flyover with a colourful new mural that is informed by the needs and concerns of the community and reflects the local character of the area. Nor's piece will also evoke Botley's wildlife, with its colour palette taking inspiration from the purple and green-hued feathers of the pigeons that roost in this underpass. Picking up on the need identified by the Botley GAP to showcase Botley as a 'gateway' connecting with Oxford, she intends to include extracts of historic local poetry that celebrates those travelling on the pavement. This will link with the long history of paths and bridges leading from Oxford to Botley, which have been walked by pedestrians and pilgrims for centuries.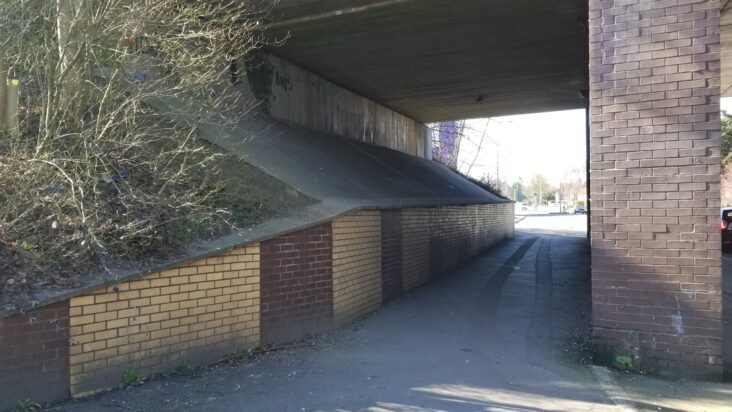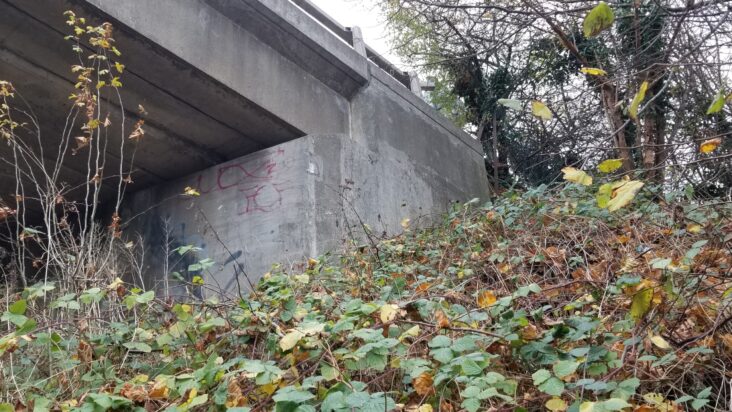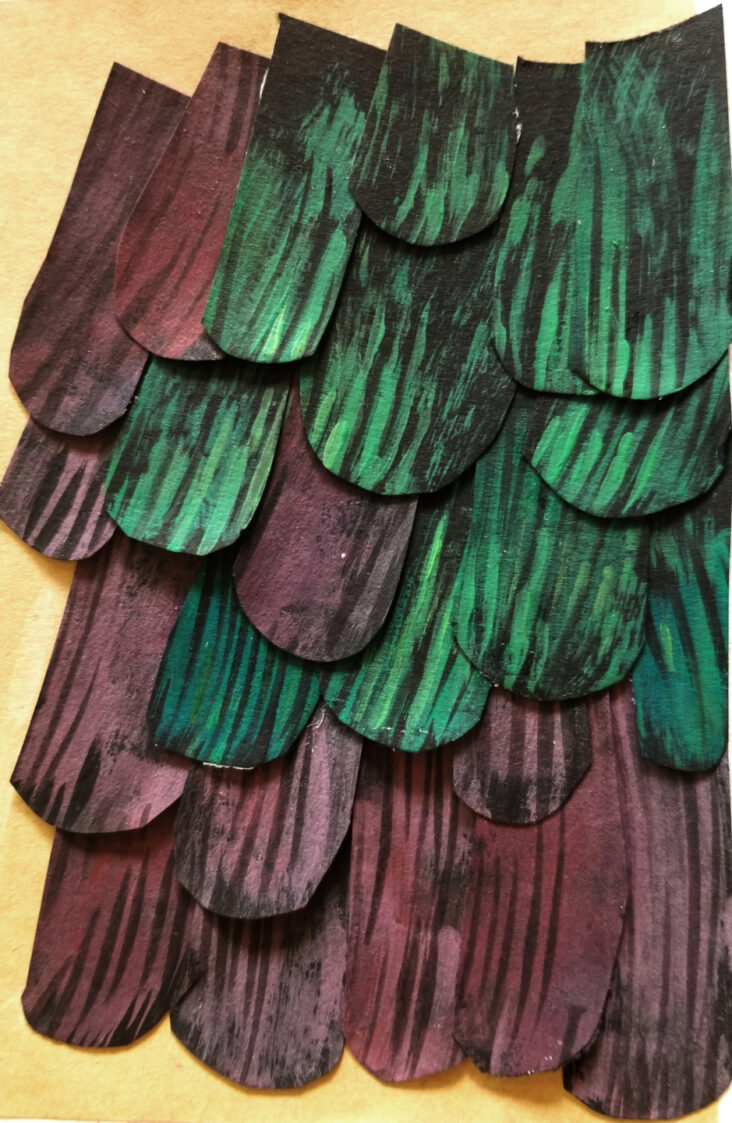 As well as working independently, the artists have also been collaborating, sharing themes and working across mediums to tie the three pieces together. Like Clare, Nor has been inspired by the idea of contrasting scales and her piece will embrace the large scale of the flyover:
"My mural designs aim to capture the experience of being a human looking up at this large modernist bridge from the lowly position of the pavement, highlighting how the human-scale body relates to this much larger structure."
Nor also plans to incorporate the wildlife motifs generated by schoolchildren in workshops that Clare ran, and together, the artists have produced a range of bespoke mosaic and relief tiles in ceramic using local plants and motifs. Clare also intends to embed mosaic tiles into the rim of Alex's stone cutout, further linking the three commissions together. You can learn more about Nor's artistic process, initial ideas and inspiration in a recent blog post she wrote for Fusion Arts.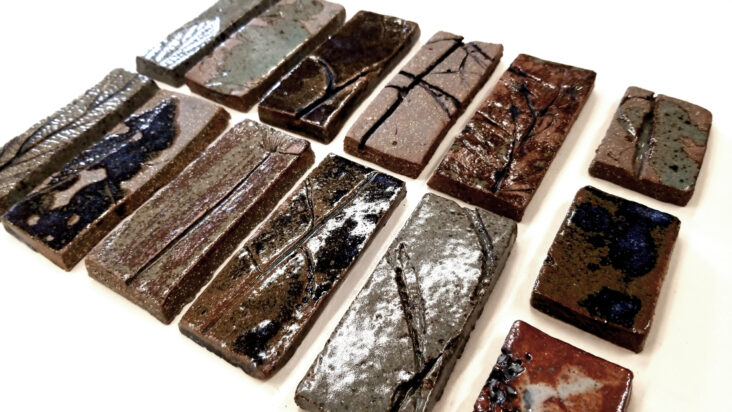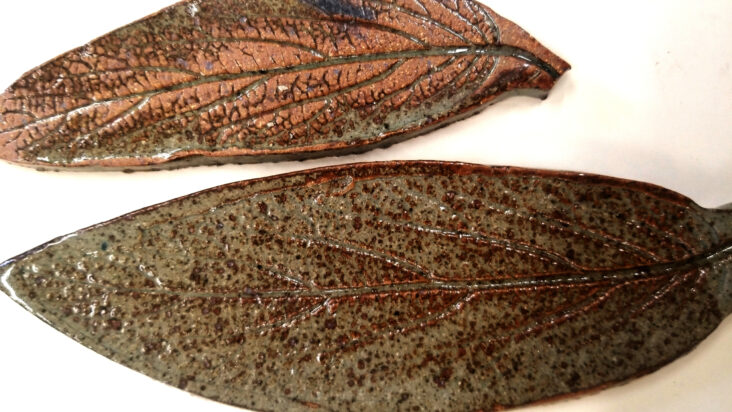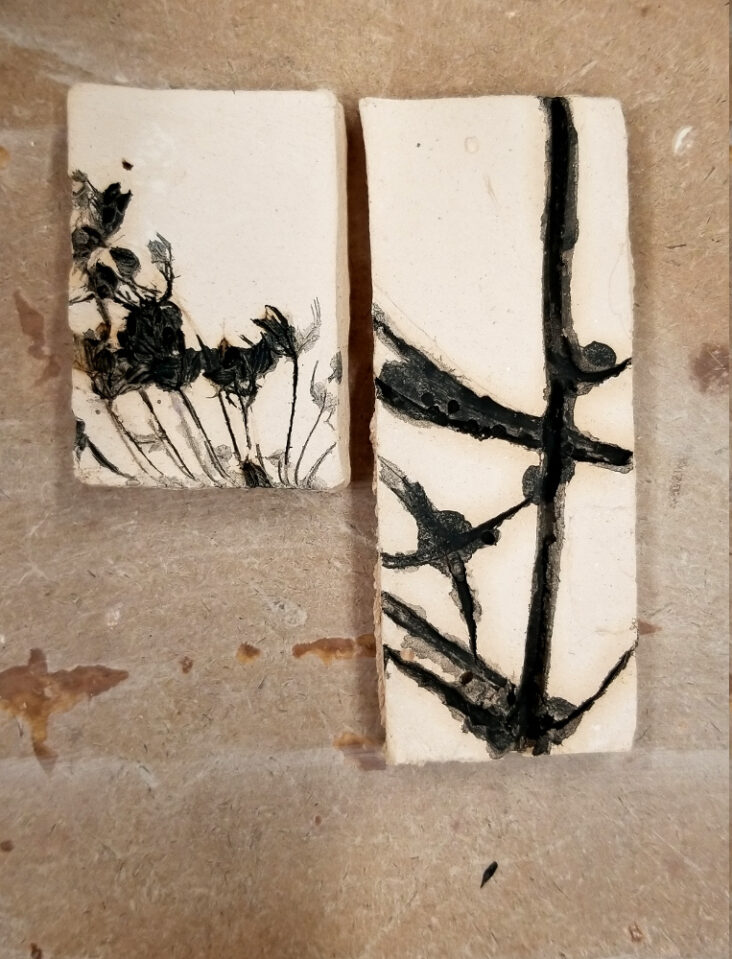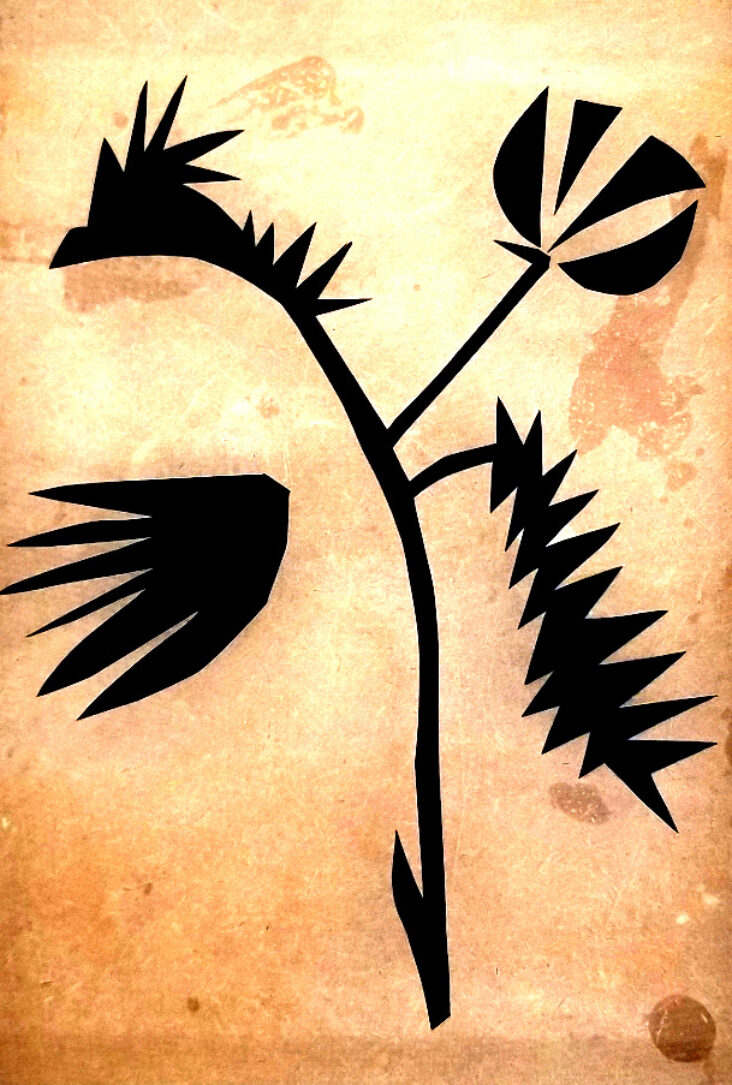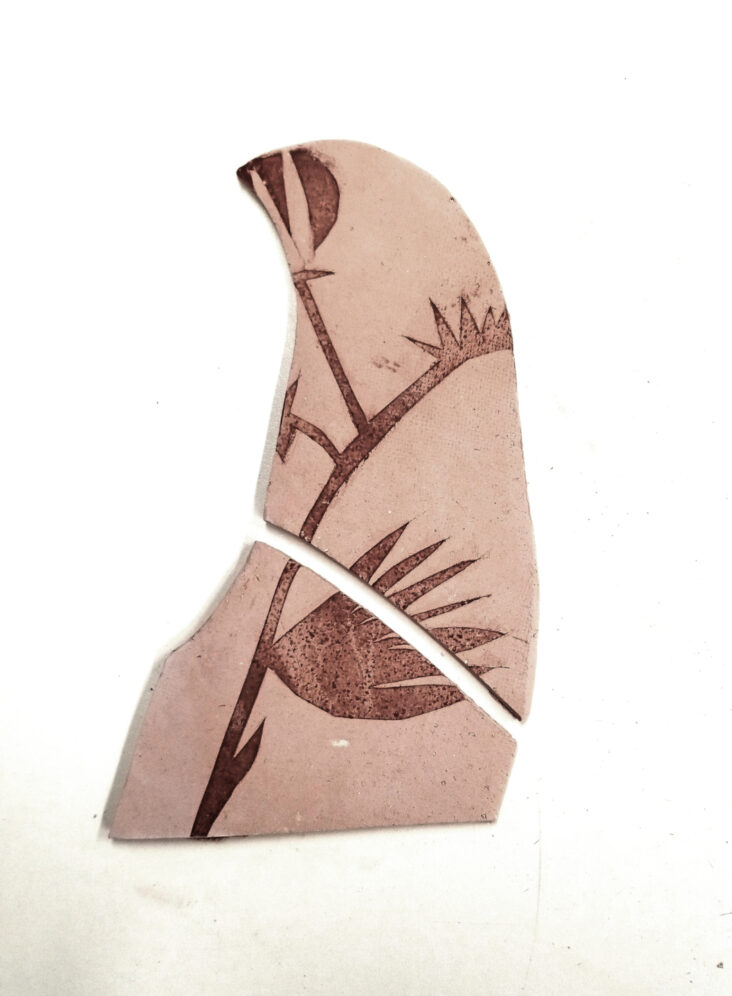 If you have any feedback about this project so far, please email info@fusion-arts.org. You can also join the open-to-all community consultation and activity day this Saturday (19th March) at the Seacourt Hall. Drop by anytime between 2 and 5pm to meet the artists, ask them questions, learn more about their commissions and try your hand at some mosaic and drawing activities!