Wendy Aldiss is an Oxford-based fine art and social documentary photographer. Her work is influenced by the people around her and key stages in life. Wendy's images include the portrayal of people themselves through environmental portraits, and the depiction of emotions and experiences.
She has been Photographer in Residence at the Radcliffe Infirmary Hospital, documented the Banbury Stockyard and has worked with Restore, creating work and running workshops. With other artists Wendy runs workshops at the Elizabeth Fry Charity. Recently, Wendy has been a guest speaker at several of Fusion's online photography workshops, telling participants about her practice and recent project 'My Father's Things'. We caught up with Wendy to find out more.
Can you tell us a little bit about your photographic practice?
"I work very much on a project basis and while the subject matter is varied, I am always documenting someone, or something relating to the human condition. What we go through during our lifetime is fascinating to me and so sometimes I am taking straight photographs depicting a person at a stage in their life, and sometimes I am representing feelings or behaviours through more oblique imagery. Most of my projects, though not all, are fairly long term."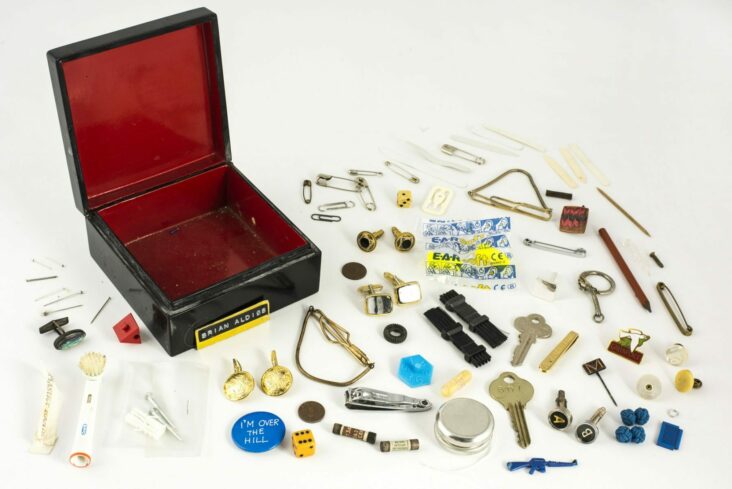 Top: Burma Veteran Alan Donaldson by Wendy Aldiss; bottom: 'Dad's Over The Hill' by Wendy Aldiss, part of 'My Father's Things'

Are there any projects that stand out as highlights in your career?
"I was Photographer in Residence at Oxford's Radcliffe Infirmary back in the 1980s and some of that series re-emerged in the Café Royal Books, a series of documentary books, in 2020. Looking back at that work, I am proud to have documented the care given in the hospital before it closed down. In 2015, I commemorated allied veterans of the Burma Campaign in the Second World War by creating portraits of as many veterans as I could find in the UK and as well as some in Myanmar itself. I also photographed their wartime memorabilia. The photographs formed an extensive solo exhibition in London in 2016 with further exhibitions in 2017 and 2020, including at the National Memorial Arboretum. And, of course, my latest large scale project 'My Father's Things' which featured in Photo 50 just before the first lockdown and has resulted in a book of the same title."
Photo from the Radcliffe Infirmary, Oxford by Wendy Aldiss
How did the concept for 'My Father's Things' come about?
"Taking photographs has always been a way for me to cope with upset and adversity, as well as to rejoice in people and places. My father was hugely important to me. He died the day after his 92nd birthday in 2017. In the weeks of grieving that followed, I grew to realise how much I was missing actually photographing him. I began taking photographs of his things and that both kept me near to him and prepared me for the necessary clearing away of his possessions. Over the following year I photographed everything that he had left behind; all his worldly goods. In a way I was very lucky. I had been not only emotionally but geographically close to my father, living only 5 miles away. I had 24 hour access to his house and possessions, an understanding family; and, although working against the clock, sufficient time to photograph everything. Without these advantages such a task would have been impossible. It wasn't all plain sailing; many items I came across brought forth tears of utter pain though others of great joy. Neither are particularly helpful to getting the focus right. The resulting photographic series, 'My Father's Things', comprises more than 9000 images; far too many for a single exhibition but, I told myself, a book would be possible for a few hundred images, and, of course, appropriate as my Dad was a novelist and editor. I worked with a designer and we created a book that is both personal and yet of universal interest."
Top: 'Cherry Sticks'; bottom: 'Nailbrush' by Wendy Aldiss, both part of 'My Father's Things'
What advice would you give to aspiring photographers?
"I think the most important thing is to keep going. There will undoubtedly be tough times but don't give up. Being part of a collective or organisation such as Fusion Arts or Shutter Hub can be very supportive so I would recommend finding one that encourages and inspires."
Wendy's book 'My Father's Things' is available at Pannoval Press, Waterstones online and Daunt Books in Summertown, Oxford. To learn more about Wendy's work, head to her website or follow her on Instagram. Wendy Aldiss is represented by L A Noble Gallery.
Top: Front cover of 'My Father's Things'; bottom: Burma Veteran Stanley Baldry by Wendy Aldiss