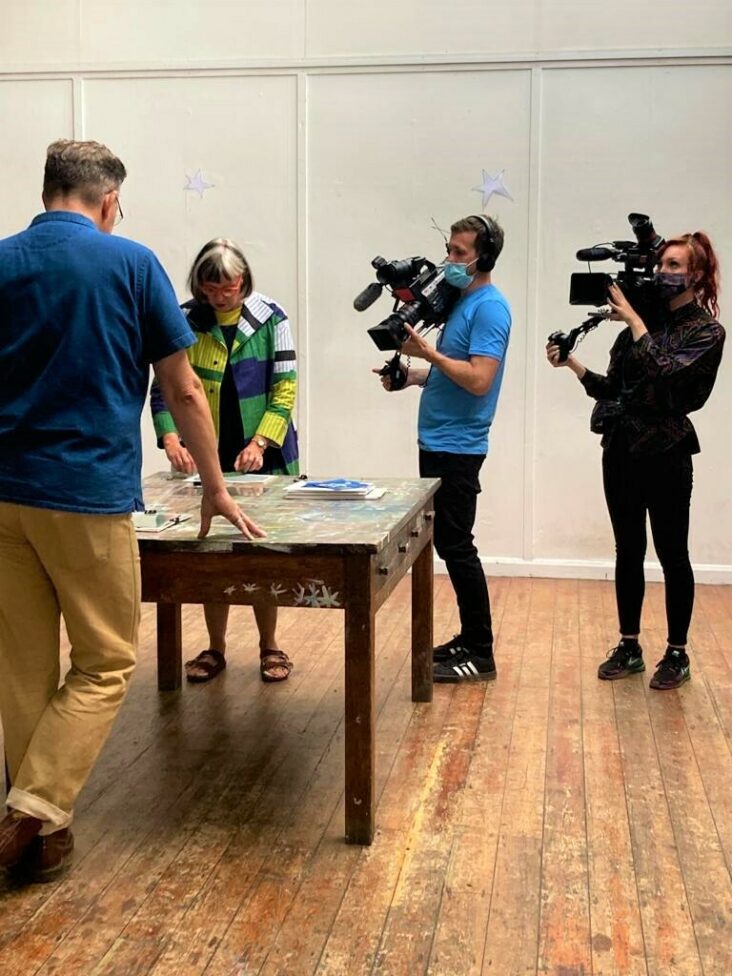 Over the summer, we were delighted to welcome the inspiring Philippa Perry to the Fusion Arts Centre, where with the help of photography expert and darkroom manager John Blythe, she learnt how to make vibrant cyanotypes! Pioneered by female 18th century botanist Anna Atkins, cyanotype is a cameraless photographic method that uses chemicals and light to create bright blue prints of a subject.
As well as being great fun, this cameraless photography crash course was also being filmed for an episode of BBC Two show Celebrity Antiques Road Trip.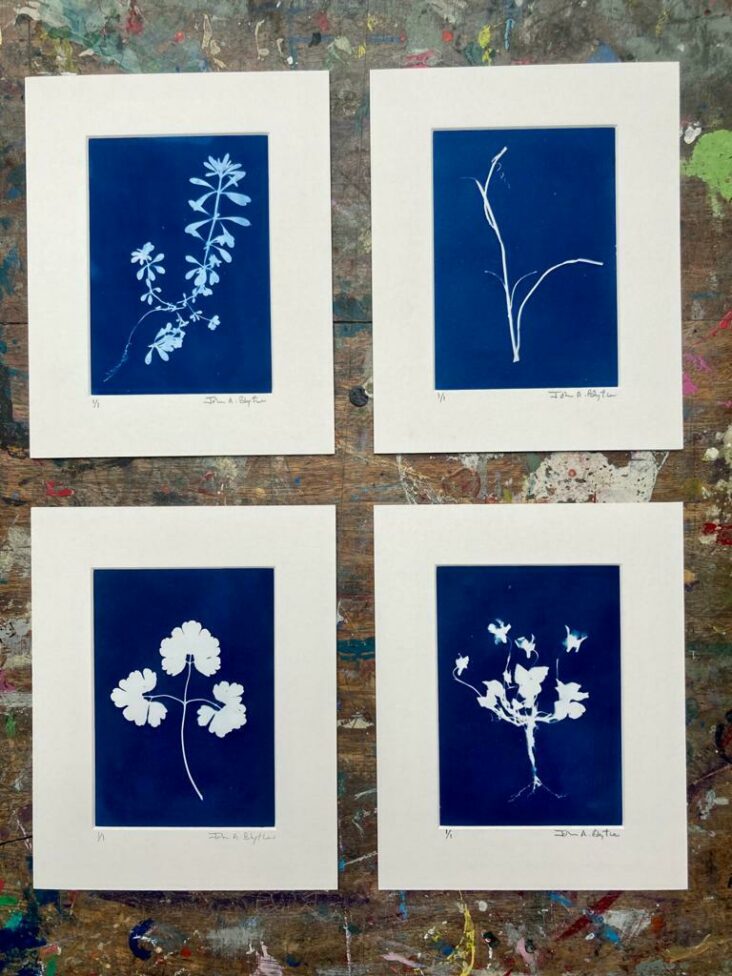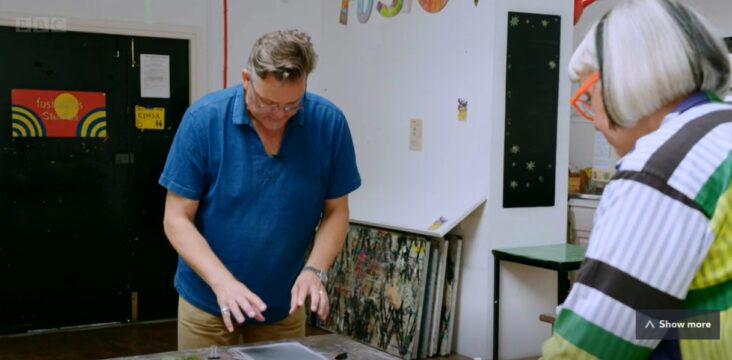 We are excited to say that the episode in question aired earlier in the week on BBC Two and is now available to watch on demand on BBC iPlayer. You can click here to check out the full episode, find out more about this environmentally friendly photographic process and see how John and Philippa's cyanotypes turned out!