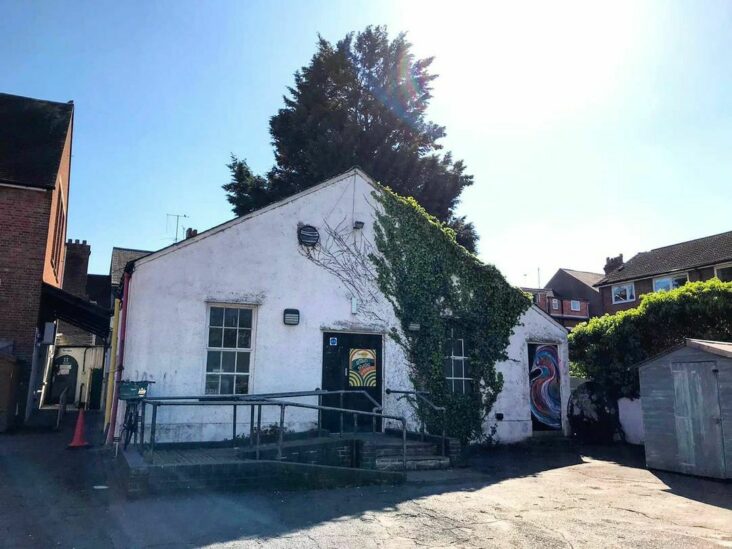 20th April 2022

Dear Oxford Community,
We are aware of a growing number of rumours surrounding the future of Fusion Arts and the East Oxford Community Centre, and would therefore like to publicly confirm and share what we know about this at the moment.
It is with much sadness that we announce the upcoming temporary closure and demolition of the Fusion Arts Centre building on Princes Street. Our Centre is part of Oxford City Council's redevelopment plans for the East Oxford Community Centre (EOCC) that propose to renovate the main building space and demolish Block A (which has been home to the Fusion Arts Centre since 1977) as well as the Oxfordshire Chinese Community and Advice Centre buildings. This is being done in order to redevelop the site into a new East Oxford Community Centre site and additional flats. All tenants of EOCC including Fusion Arts have now been served notice by Oxford City Council to leave the premises by 28th April 2022, and at present the Council has proposed to relocate all tenant groups to an empty shop. This relocation has been projected to last for two years while the redevelopment takes place.
Fusion Arts and the seven other EOCC-housed organisations are all staunch supporters of high-quality community investment with redevelopment that is environmentally, socially and economically responsible. However, we unfortunately find that the Council's current plans for EOCC's redevelopment and decant fall significantly short of these responsibilities.
There are a number of serious concerns with both the redevelopment and interim relocation plans that we are in the process of discussing with Oxford City Council.
We find the current temporary relocation venue that has been proposed by the Council to be inadequate as it does not meet our legal, safety or minimum requirements to serve the community, on either an individual or collective level. With just one week to go until our proposed move from EOCC, we are quite concerned at the lack of reassurance or response from the Council on most of these issues other than that they are being "looked into", with no clarity on how they might be resolved. As a result, we still cannot guarantee that adequate provisions will be put in place.
This is seriously detrimental to the fabric of Oxford's community as a whole and also the community organisations involved, creating strain and preventing us from doing our work at this critical moment as we emerge from the pandemic.
Collectively, we also have a number of concerns about the accessibility, suitability and environmental impact of the redevelopment, particularly in light of the IPCC 2022 Mitigation of Climate Change Report that was published just over two weeks ago. Findings in this report conclude that in developed countries, the efficient and well implemented retrofit, rather than rebuild of pre-existing buildings has the highest potential to help mitigate greenhouse gas emissions and contribute to sustainable development goals.1 Given that construction and structural plans for the redevelopment have not significantly changed since 2015, we feel that both the carbon cost of the new build and the ongoing carbon running costs are far too high to be responsibly justified or compliant with contemporary climate change mitigation strategies.
As one of the chief goals of the redevelopment is to create a more energy-efficient and environmentally-positive Community Centre, current plans to demolish and rebuild the Fusion Arts and Oxfordshire Chinese Community and Advice Centres seem counterintuitive at best.
Despite our uncertainties and concerns about the redevelopment, Fusion Arts will nonetheless continue to run creative community projects across Oxford and Oxfordshire. Additionally, we continue to support spaces for communities and the arts to come together around the city at 95 Gloucester Green, The #WindowGalleries in central Oxford, and the Caribbean Living Room exhibition, 51 Between Towns Road and Templars Square artist studios in East Oxford.
However, as our proposed decant date looms ever nearer, we are still desperately looking for suitable accommodation alternatives for all the community groups.
We need your help. If you know of anywhere, please get in touch by DMing us on social media, using our website contact form or emailing info@fusion-arts.org.
We are trying to find time for everyone to celebrate Fusion Arts Centre together, share memories and say farewell to the building we are all so fond of.
With love and hope,
The Fusion Arts Team
(Fusion - Oxford's Community Arts Agency Ltd)