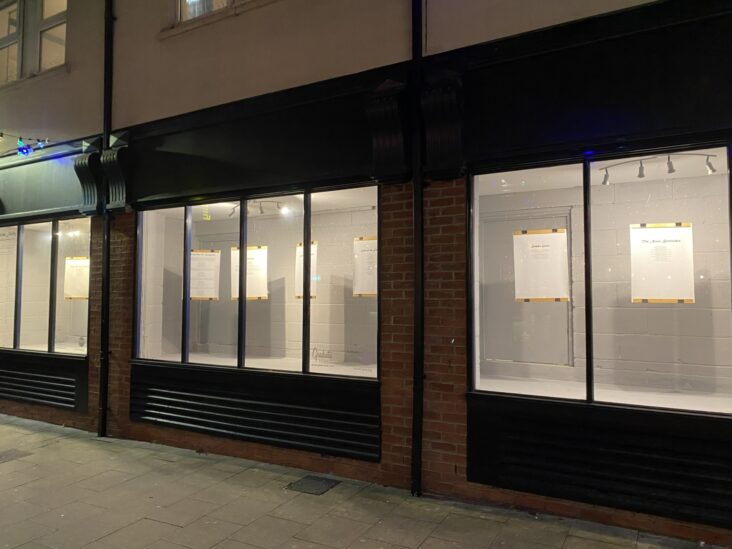 An exciting new poetry exhibition by African School founder Natty Mark Samuels has just launched in our #WindowGalleries space along Friars Entry in central Oxford!
The exhibition, which is entitled Chant of the Firefly, presents nine unique poems penned by African School founder Natty Mark Samuels, in celebration of African and Caribbean folklore. The poems introduce #WindowGalleries visitors to some of the smaller and larger characters of African and Caribbean folklore (literally), including the Nunu, who are the little people of Zulu folklore with the largest of hearts, and Dodo, the bogeyman monster of Hausa folklore.
Readers will be taken on a spectacular journey, transported to different regions through the introduction of characters created by the ancient peoples of sub-Saharan Africa and the Caribbean. The exhibition title piece, Chant of the Firefly, remembers the African and Caribbean ancestors who first introduced these figures. In the Dominican Republic, ancestors are represented by these brightly lit beetles; "watching over us; firefly, firefly, whether we laugh or cry".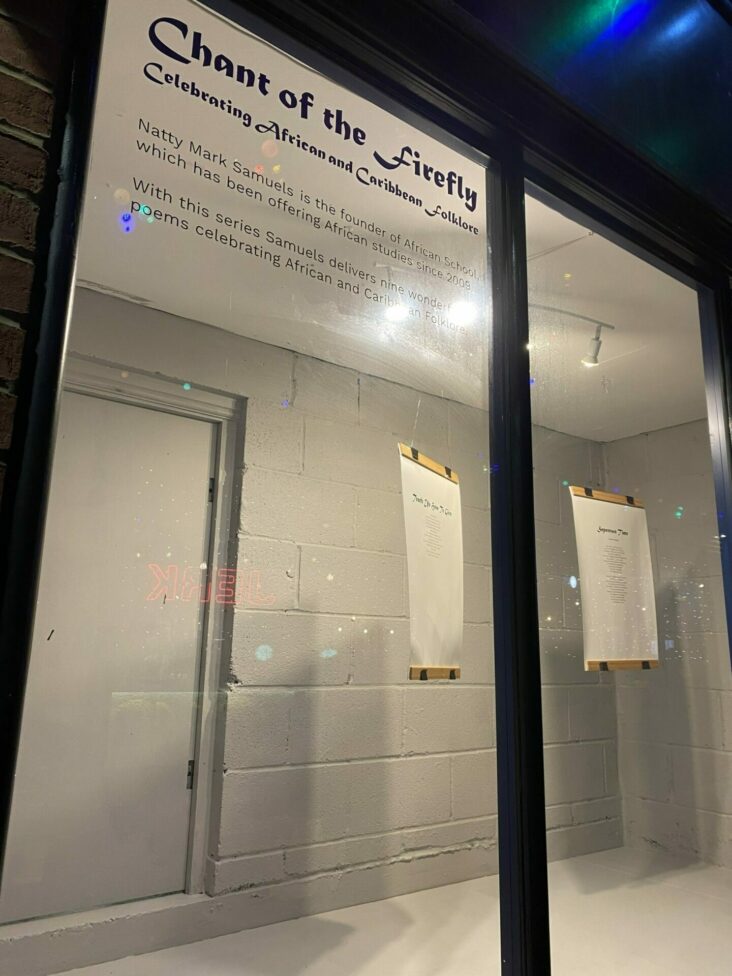 Chant of the Firefly is on display in the #WindowGalleries along Friars Entry in central Oxford from the 18th December 2021 to the 31st January 2022, allowing plenty of time for people to pass by for a read.

The #WindowGalleries are the result of an exciting collaboration between community organisation Fusion Arts and The Randolph Hotel by Graduate Hotels that innovatively connects and supports Oxford's communities, creating a lively space for the public to experience inspiring work by local artists.
The exhibition will culminate with a live event at the Fusion Arts Centre on the 22nd January in which people will be able to join Natty Mark and guests for an interactive evening of poetry reading, chanting, music and dancing. The evening will feature roots reggae by DJ Garvin Dan alongside musicians Sista Ali, Shakaman and Hugo Makepeace. Click here to book your free ticket.

Acknowledgements
The exhibition has kindly been made possible by Arts Council England and the Department for Culture, Media and Sport who have awarded Fusion Arts with two rounds of Culture Recovery Funding.